Those explosions from last time are still being worked on... In the mean time, let's look at the new character models.
These were created by the very talented character artist from Brazil, Jackes Tabach. Check out his portfolio for some of his other cool models.
Pretty happy to finally say goodbye to those placeholders. They were from Adobe Fuse (albeit heavily modified), which is a great free character model resource but unfortunately everyone has been using their models... Including masterpieces like Hunt Down The Freeman (lol).
Video Update
Anyways, here's basically a video summing up a few cool new things that are being worked on, or you can scroll down for text and gifs if you prefer.
Improved hit reactions
There was an awful glitch before where hit animations wouldn't play at all, so enemies would just freeze up suddenly. This made weapons feel really weak and enemies felt really spongey. Now with proper hit reactions it's much more satisfying to riddle enemies with bullets. More specific hit animations coming soon (for head, arms etc).
Helmets
Some enemies can wear helmets. Makes it much harder to headshot them, so you'll have to be more precise with your shots, aiming at exposed areas. Or spraying at centre of mass works too :P
Dodging bullets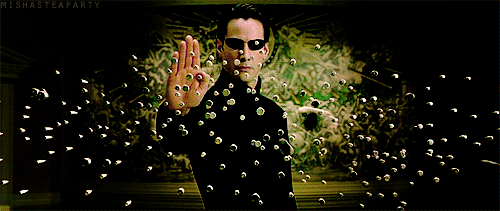 Bullets now slow down once they get close to you, so enemies from far away are still a threat. Their bullets will quickly close in on you but slow down at the last second, giving you just enough room to dodge them (was way too easy before, bullets were just constantly slow, even if an enemy was shooting at you 200 metres away haha)
That's all for now, follow and stay tuned for more cool updates and info on another free demo coming out later this year :D