New Art Style, Drawing Hard
I spent a good while trying to decide what I wanted the game to look like and then even more time creating it. I decided I wanted Hurty Punch to look something like earlier 2D Fighters(SF2 of course, World Heroes etc.), and I guess I kind of achieved what I wanted. I will keep refining the art I do have though.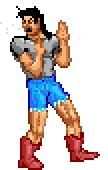 New Character, Alex Foo
Alex Foo likes cowboy boots and daisy dukes and I really don't know what else at this point! When I was drawing him he kind of looked like one of my friends so I'm pretty much basing him on that person ;|.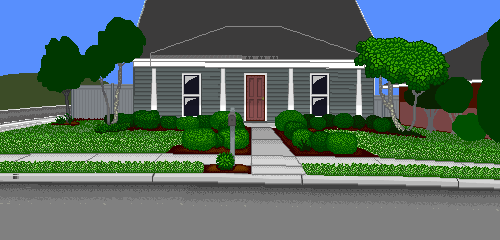 New Stage
So I chose my house as a starting point for a stage with my new "art style". And, let me tell you what that was a huge mistake. Like how many damn trees and plants and grassy things can a place have? Anyway as is visible the stage isn't finished still, but I hope it will look alright. I will probably call the stage "Da Hood" or "Da Streets" or something fitting like that!
Simple AI
I implemented a temporary kind of simple AI. The AI just does a random few moves based on his distance from his opponent. It turned out pretty aggressive!
HERE IS A VIDEO OF THE AI AND NEW ART IN ACTION