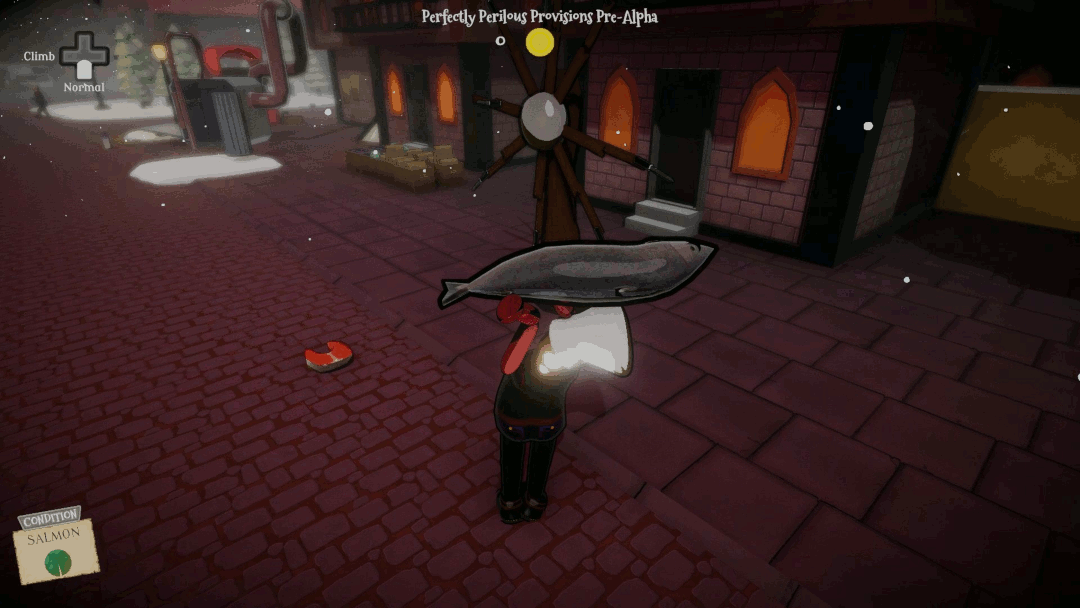 This is the chopper. Nice and useful for dealing with meat you want fried or minced! Although it's not a great idea to get between it and its blades!
The mechanic for this device will be controlled by two factors, angular velocity of the device, and the velocity upon impact of the ingredient. Too fast and you may end up with mince meat, or worse, just chum. Too slow and you'll end up with some lower quality ingredients.
You may have noticed an NPC muddling about in the distance over there too! We now have some basic NPCs who will go about their day, ready to be accosted by the player. As things progress, this NPCs will engage in more complex tasks such as delivery and routines.