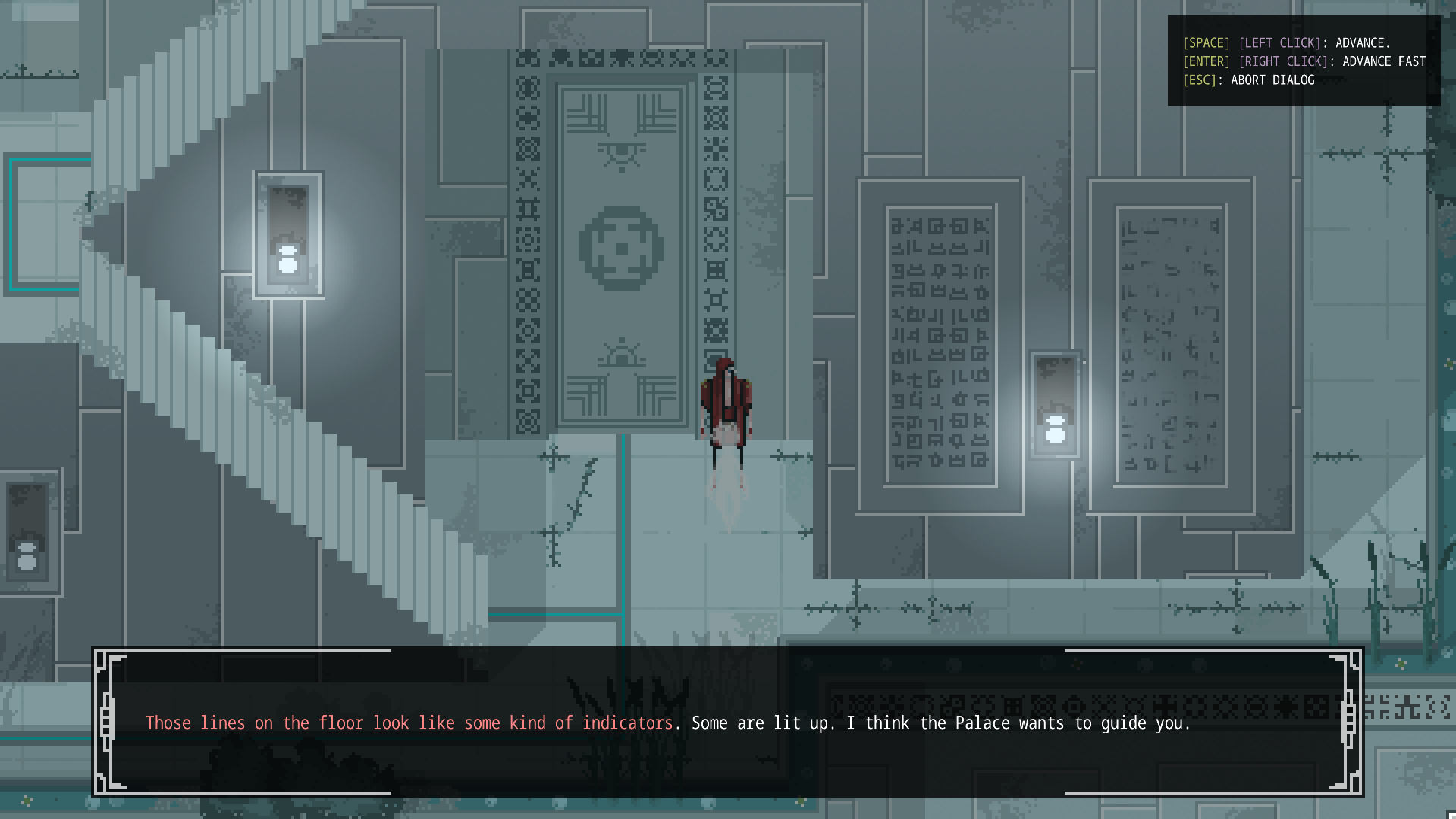 Our first players have told us their experience playing the demo and after receiving their feedback and advice we have decided to introduce some improvements in the game's prologue. Among others we highlight:
Now the Foremost's Palace has a system of energy lines that helps the player to orient himself inside the palace and that guides him to go directly to those essential places to achieve his first goal: to leave the palace.
We have emphasized and improved those hot spots that were being more difficult to find for most of our players.
Now when you extract essences you get all the available units at once.
There are many others improvements and we have also taken the opportunity to fix all the bugs that have been reported and that we have found ourselves. If you already played the Therefore's demo we encourage you to try it again so you can see how much it has improved; and if you didn't play it yet, now it's the perfect time to do it ;)