I've got some feedback from the latest demo, some design changes will be made in the next one. The game does look more retro with the new UI effects, and a third layer, the gamer room will be availalbe in the next version.
I'd like to populate the cinematics between levels with some Point&Click elements, which will be optional, but could help the progress in the game, and will also have their own story. Both the player room, and the game development studio will have some usable tools and tasks to push the game further.
There will be some gameplay changes too, the new gameplay video shows this:
Also, some new fuctions will be available, like a shop for the usable tools for the game, I'd like to set up a menu, where the user can choose,which towers/defenders etc... can they use.
More detailed level descriptions will be available, and a tutorial will be created to get the player into the main idea of the game.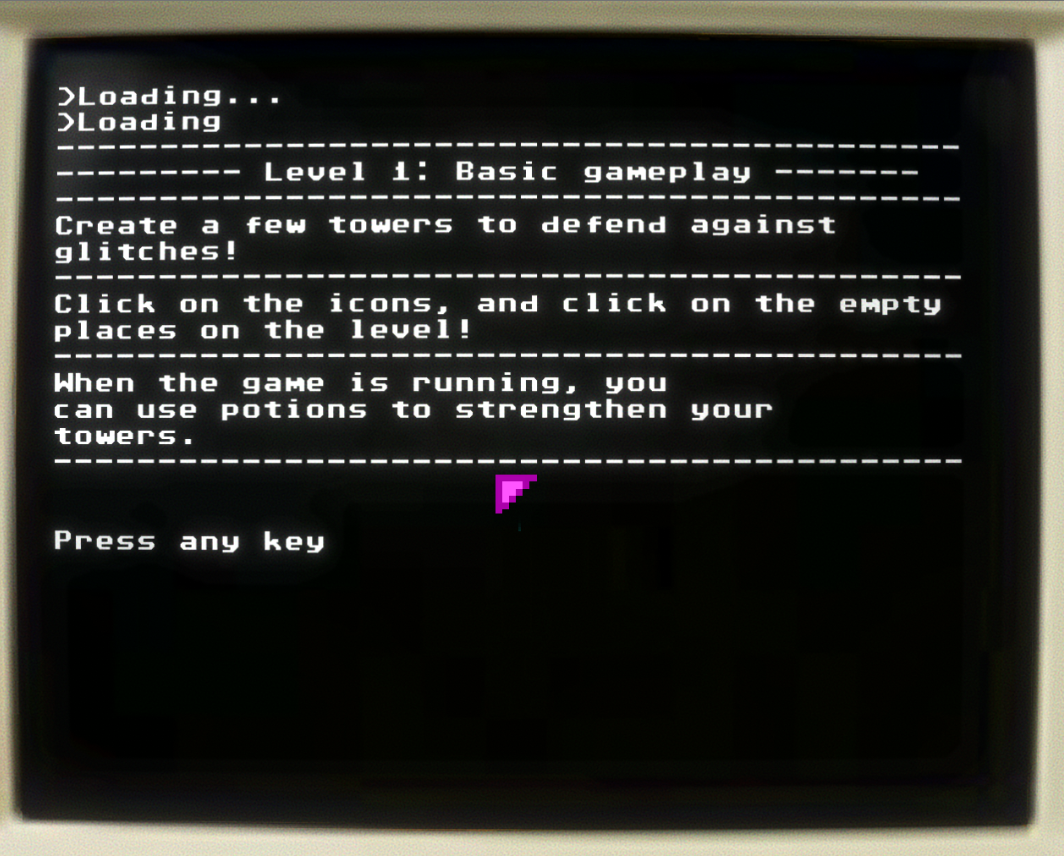 The original demo is available on Kongregate, a desktop demo will be available soon.