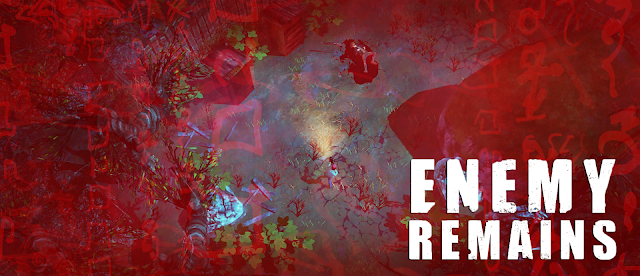 Howdy!

During the last few days we've been working on a new playable demo. It features all new maps, not found from the retail version or the previous demo.
This time we've taken special care to answer player feedback about the demo. Some players were confused about the more action-oriented demo that's was on offer. There was confusion about the demo not representing the retail game, visually or gameplay-wise, so we had to take action.
The new maps have been built from the ground up to be story-oriented, and have the same level of quality as the retail maps. They will also offer a milder challenge compared to the previous demo, which many found to be way too difficult. Players were getting lost, and didn't know how to seek out the Thinker mutant nests and destroy them. This lead to many unwanted frustrations.
Recently added story bits and flavor points will be prominently presented in the new demo. There will be lots of small details to explore, which we found to be great for world-building and atmosphere. The overall story of Enemy Remains will be expanded through this new demo, offering new insight into the characters and the town the game is set in.
All three survival maps from the retail version will also be featured in the demo. Both the story campaign and the survival mode can be played solo or with a friend in couch co-op, just like the retail game.
The new demo is now available on download at Steam, and in case you run into problems with Continue function from the menu, just hit New Game and start the experience anew.

- Harri J.