Hi guys! This is going to be a bigger update! I'm going to be publishing a new video, the new demos, and some images. A full changelog can be found below.
Anyway, here are some of the new things! (I'm not gonna include the things mentioned in the last article) Sails are now customizable! To change, go to the game's data folder, and go to StreamingAssets. There you can change the royal ships' sails, and the bounty's sails. Going to Pirate_Sails will show you 2 folders: Primaries and Secondaries. Each boat has both primary and secondary flags on it, (except the smallest, those have only primary) and these can be selected ingame, through the customization menu. Put any textures (MUST be .png files) you want in these folders. (the name doesn't matter, as long as they are .png files) Then, go to the ingame customization menu and select the sail texture that you want. The default sail is the regular black skull-crossbones sail. Also, a bug where the ship wouldn't necessarily go in the direction it's pointing has been fixed, along with some persistence issues.
An Example of a Customizable Sail!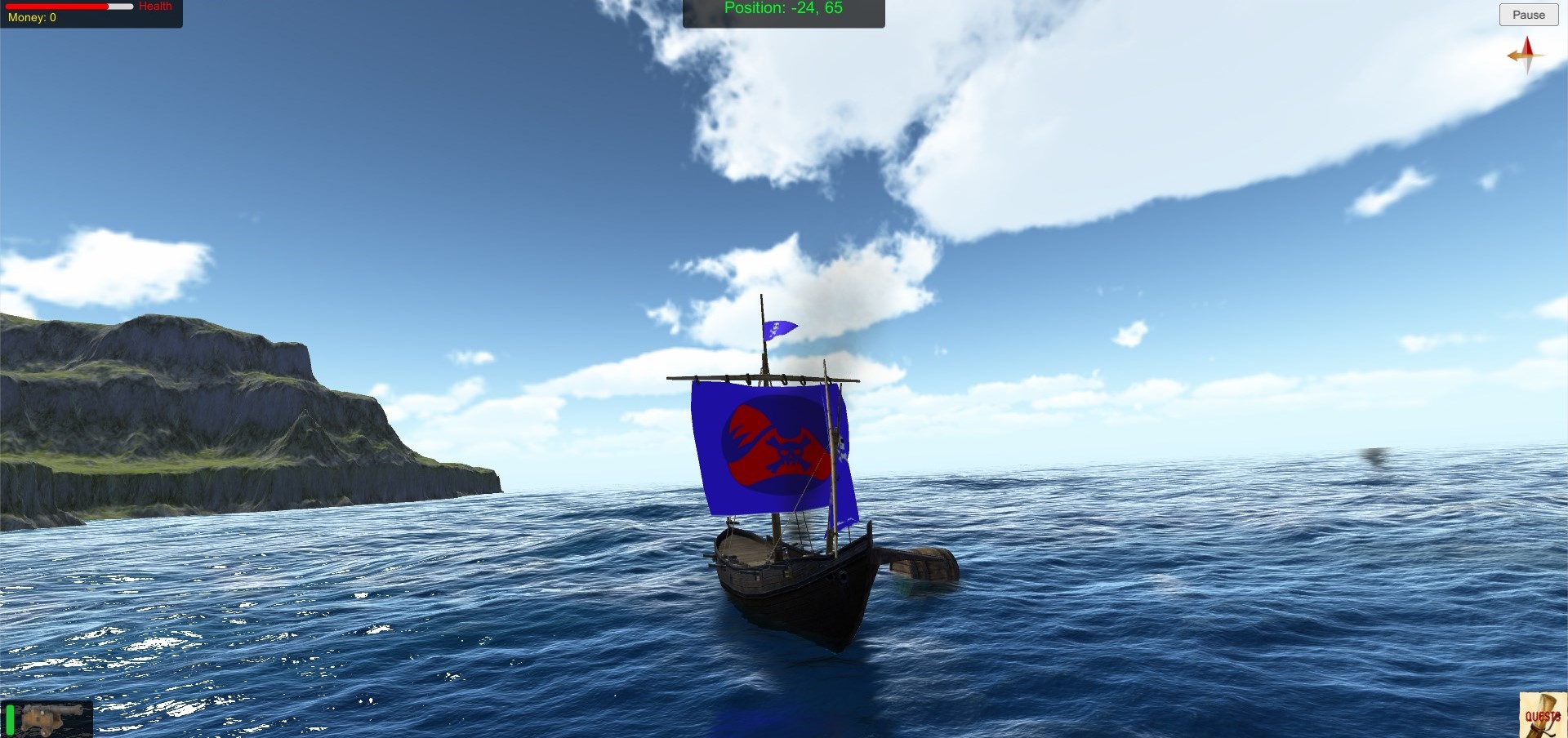 ---
Changes:
Customizable sails
Customization menu
Bug fixes
---
Vote for us on Steam Greenlight!
If you don't have steam installed, vote here!
Video showcasing the latest features.