New Custom Maps released on atWar!
There has been much talk about the Map Editor released by ProtoBytes on atWar, but why all the fuss? We are going to look at 3 new maps made by atWar members using the atWar Map Editor and if submitted to the atWar Map Making Competition they stand a chance to earn in-game currency to the value of US$15.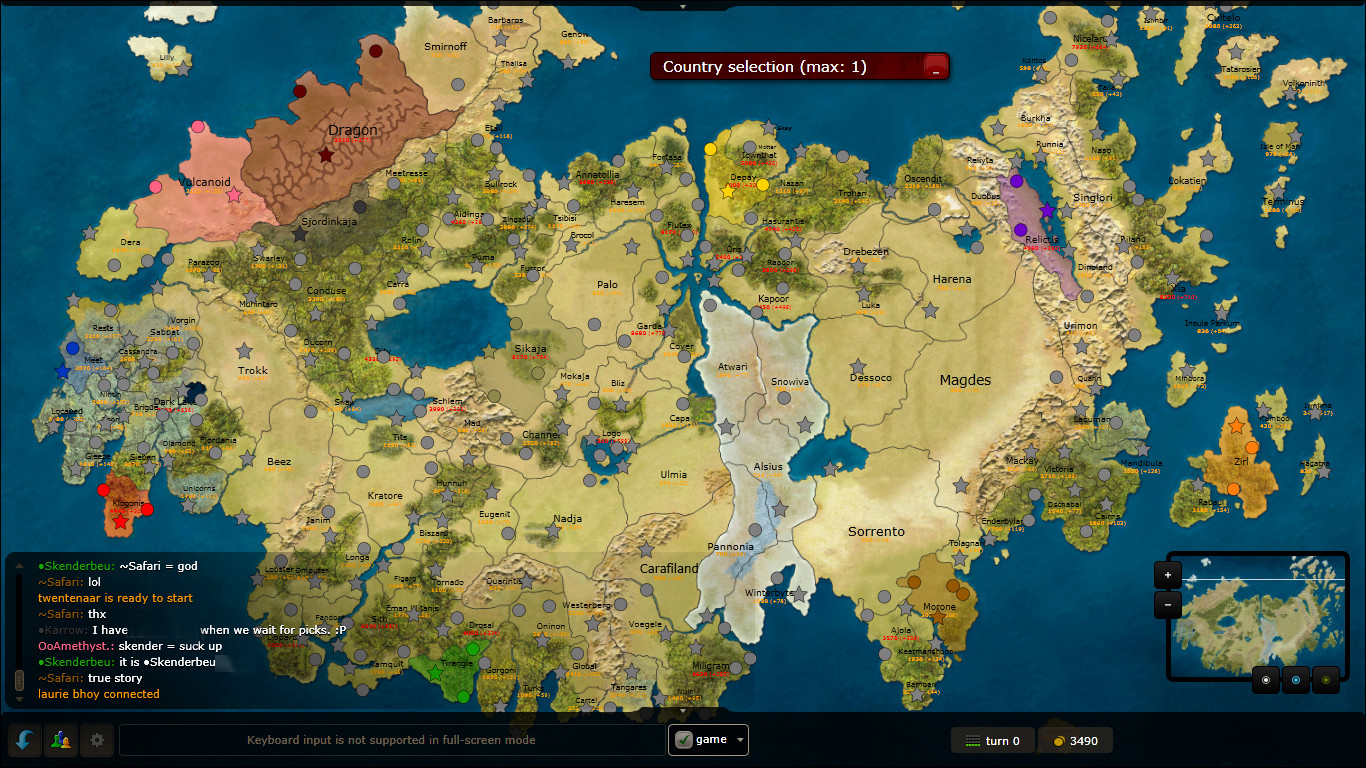 First we have the map 'Lunatis' created by Safari, who is one of the atWar Moderators. Lunatis is Latin for the word 'half moon' and is one of the first Custom Maps which loops horizontally - much like the original World Map. Safari started making Lunatis because, as an atWar 'Mod', he was often asked questions on how to use the Map Editor. Needing to pass these questions on his curiosity got the better of him and the foundations of Lunatis were born.

Safari wanted 'to make something that looped but also be the size of the Europe+ pre-set', a map which is commonly played on for Coalition Wars, he also wanted a manageable map that 'wasn't something too big. But in the end it turned out to be the size of Asia. In addition it had to be colourful, something you expect from games.' So after searching through google he found what he wanted, an island - easy to loop - that was colourful.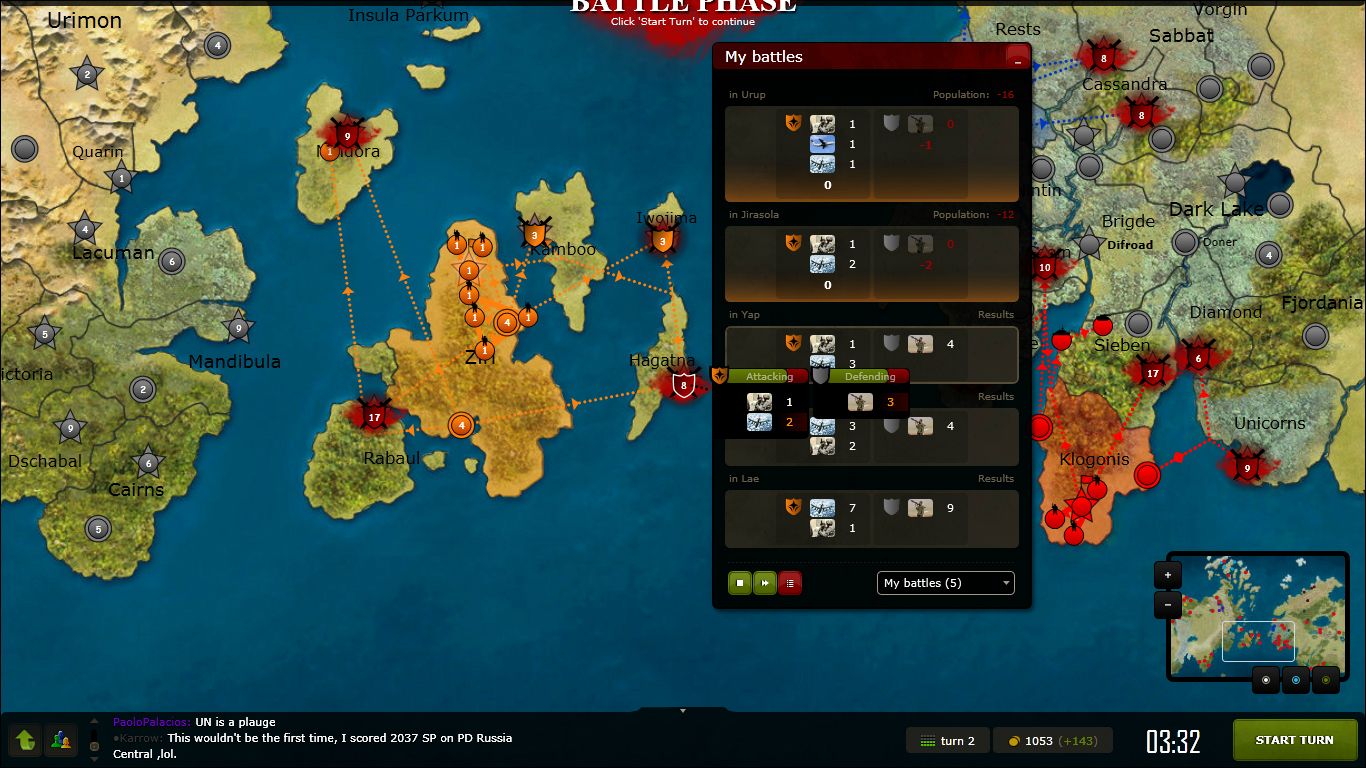 How long has it taken? 'I needed quite long actually. First I started with manipulating the map. There were a ton of labels, which had to be erased, because I don't like maps which still have label all over
the map. Then I also had to change the small islands and the colour of the water a bit, so that you can loop it horizontally. All these manipulations on the map took me about 6-7 hours, luckily I am familiar with
Photoshop, otherwise it would have taken much longer. After this I slowly started to create one country (borders & cities) after the other. I made about five countries a day. So it took me about three weeks for the whole map to be finished. Although one of the hardest parts is still ahead. I still have to add pictures for all the cities and add flags for all the countries. Lunatis has about 180 countries and 440 cities!'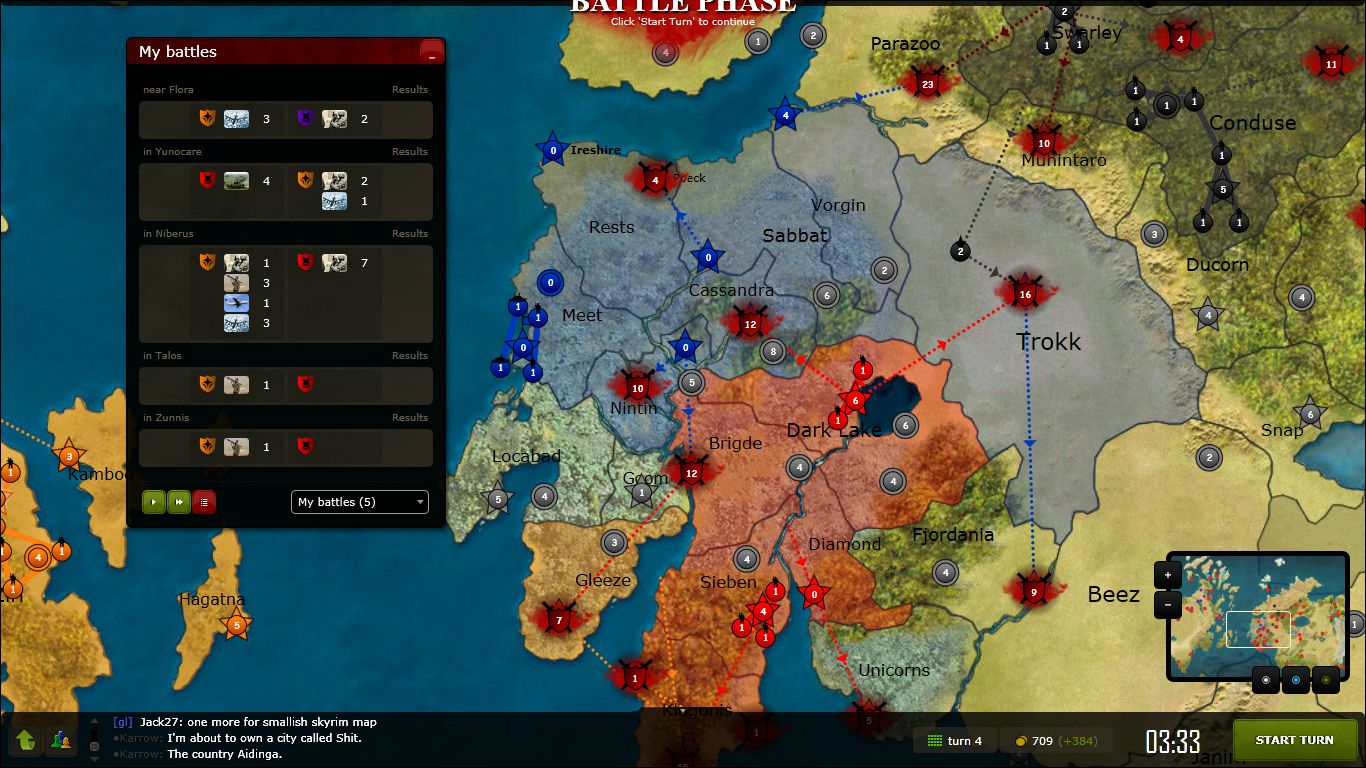 People will like the care that has been taken into making a variety of different regions on the map. Rich ones, poor ones and also ones with high and low reinforcements. All this makes it very realistic, like on the original World Map, where you can play with all the different Strategies (Strategies are chosen pre-game to change the attributes of units) to win a game. 'My basic balancing system was pretty simple, areas which seemed to me to be very rich (areas where you could imagine that would be important for trade) got high income. Places with lots of wood got high reinforcements. Deserts/Ice areas got low reinforcements and low income. So I decided all the income according to the map background, but of course I added some exceptions for a better balance in game play. Country/city balance is very important. I always try to balance everything and I am also taking input from all players to refine Lunatis further.'
The next map we are featuring is by Ezzatam, who is responsible for over 15 maps of his own and a map making tutorial uploaded to youtube. The map is his Scaled MegaEarth which 'is a mixture of an accurate depiction of the world combined with game-play balance to be an alternative to the much loved default World map. There are 608 cities spread across 276 divisions where the number of divisions per country is calculated based on its area and population. (e.g.:China with 8 divisions due to its size) Poor regions like Africa are now a bit richer but still deprived in relative terms.'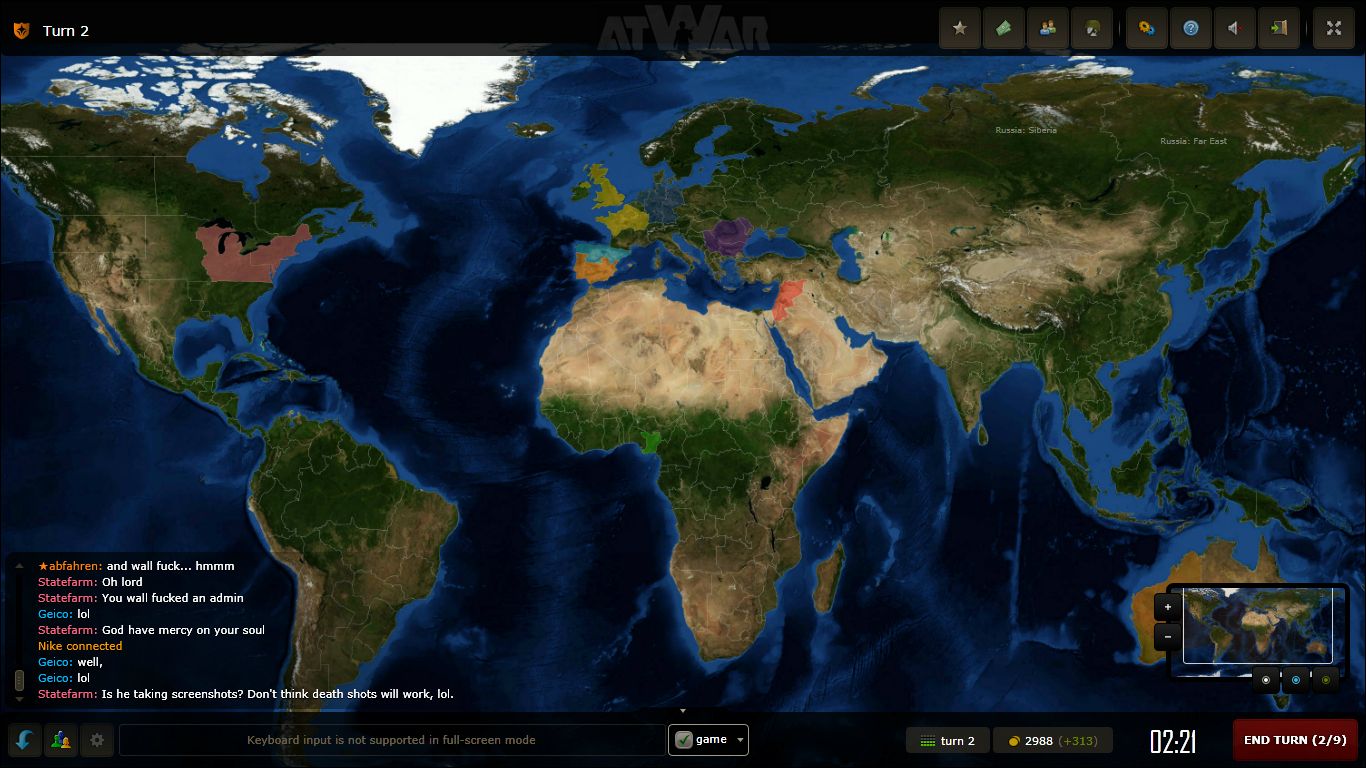 I asked Ezzatam why he made the map, 'I felt I could initiate a revolution in atWar game-play with 200+ unique units which are country specific like the real world military counterparts. This idea originated from my frustration of stealth or marine units being able to be built in all cities around the world... so I wondered, what if I could remake the world and make players expand and reach for the best units available, region specific.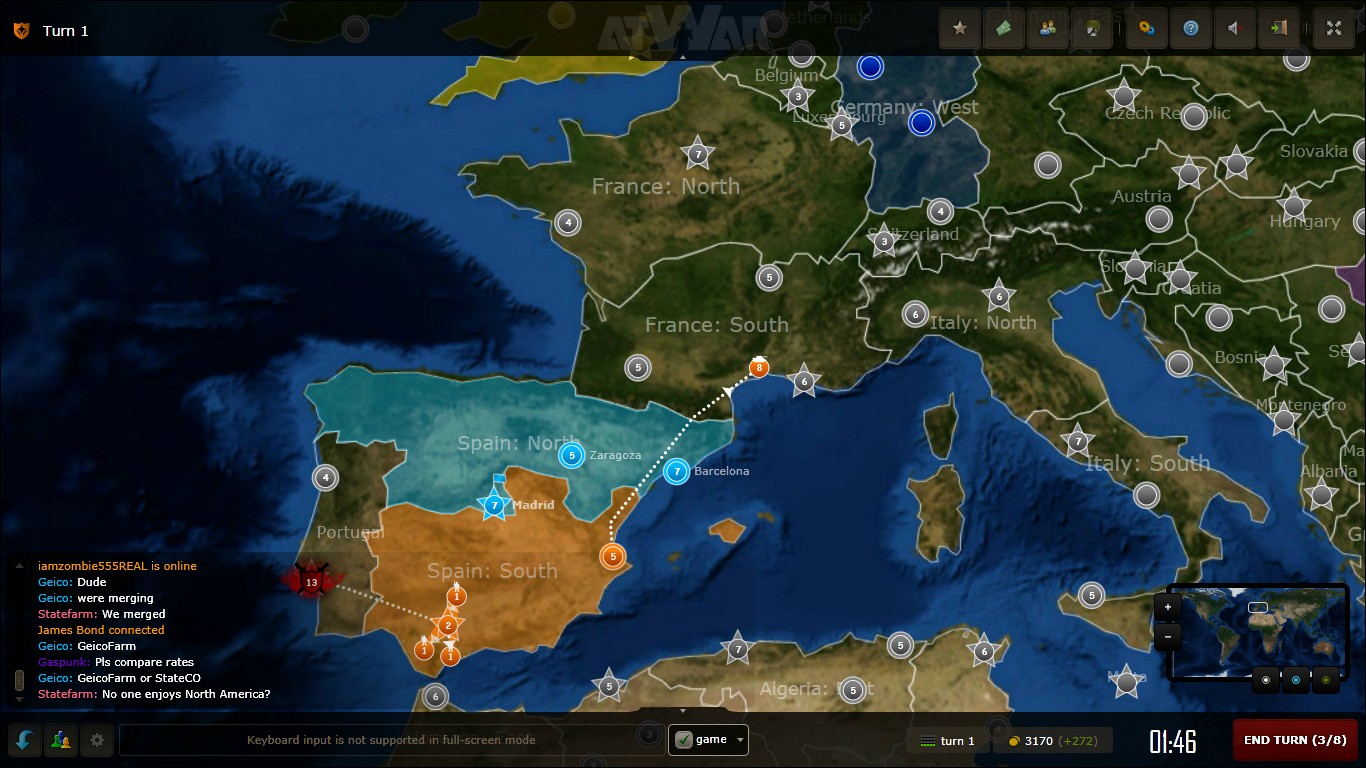 'A grand total of 5 days in the Christmas period with a few bits of research (spreadsheets and data) done beforehand. Another member bet that I wouldn't make it in time for 25th of December, but much to my experienced skills, I paced it just perfectly and gave players of atWar a lovely present. The hardest part was the city input, as always, since I don't use the population multiplier so it requires typing of reinforcement, city income, city population and city placement on the map, with small additional details like flags and image uploads.'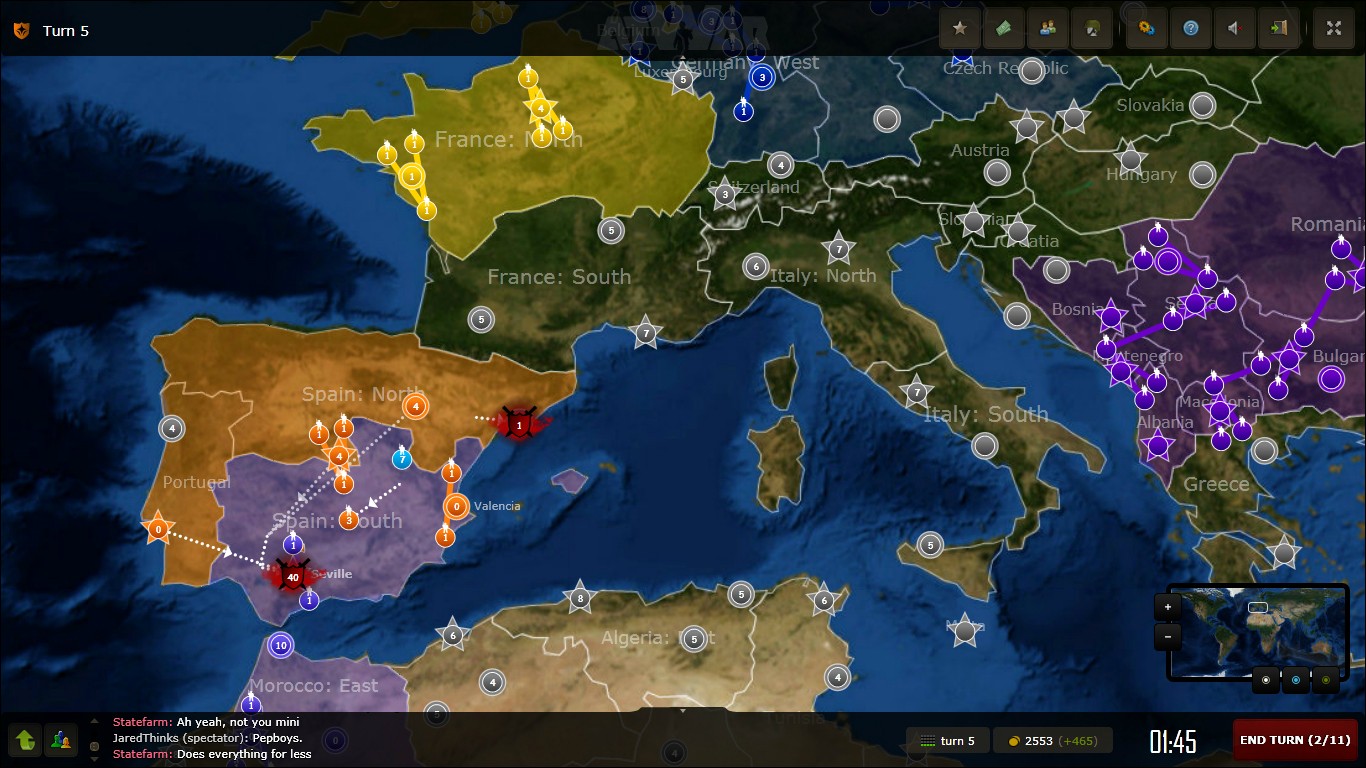 How did you control the game play balance? 'I think that it is crucial the city balance and country balance is done right. For MegaEarth, each division has only 3 cities each to decentralise to use of rush capital techniques. I personally prefer to use my devised log formulas to balance the variables which are a bit of secret.'
Finally the last map to be featured this week is by Talos and this is what he had to say, 'Greek World is a map of ancient Greece and Asia Minor. It's units are not the ones used in regular atWar; they are based on them, but they have their own features. I chose to make that map because I knew that a lot of people would like that setting, both historically and geographically. Greece and the surrounding countries are really beautiful and have a lot of bays, islands, peninsulas and an exciting history which make them ideal for an atWar map.'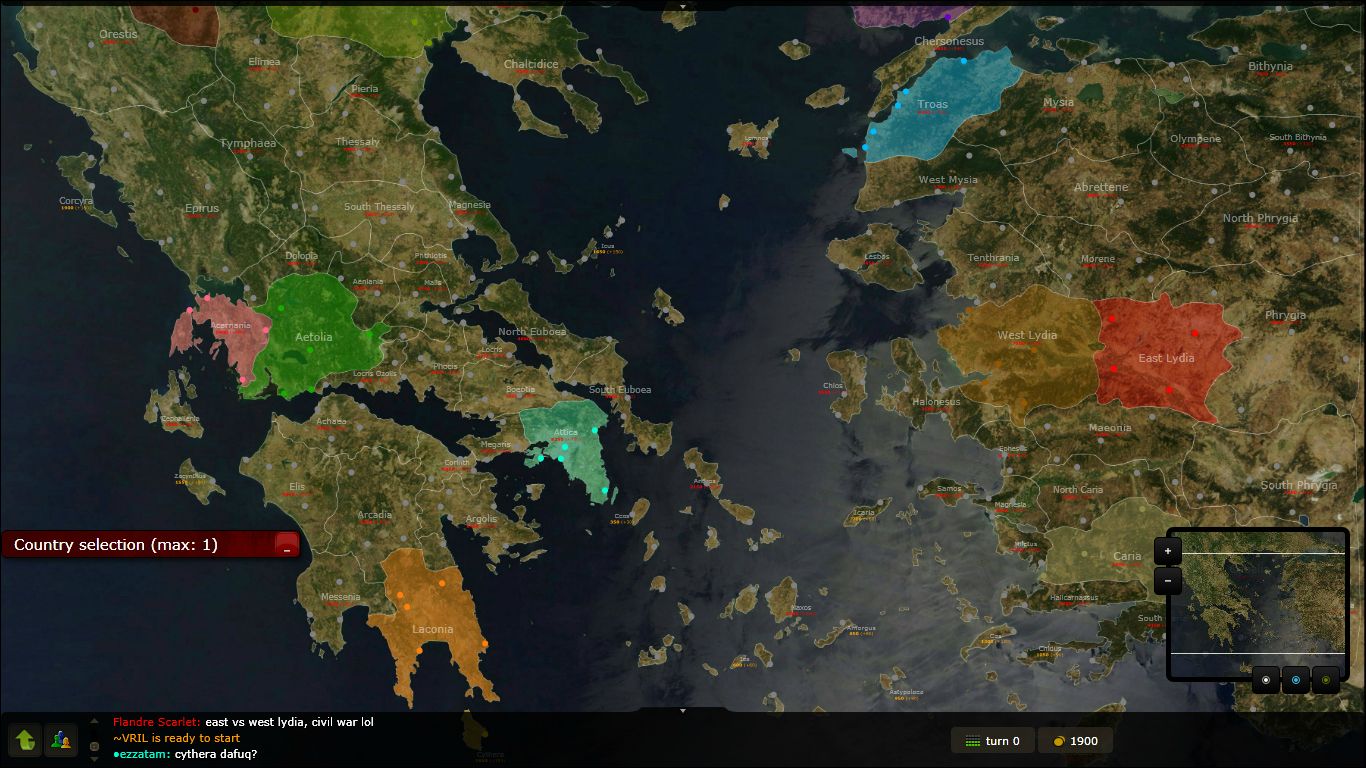 'It took me around 2 weeks to complete the map, including drawing borders, placing cities on historically correct locations, trying to find the most accurate flags and city pictures (which was the hardest part by far). I think the players will enjoy the geographical features because they really add to the strategic complexity of the map.'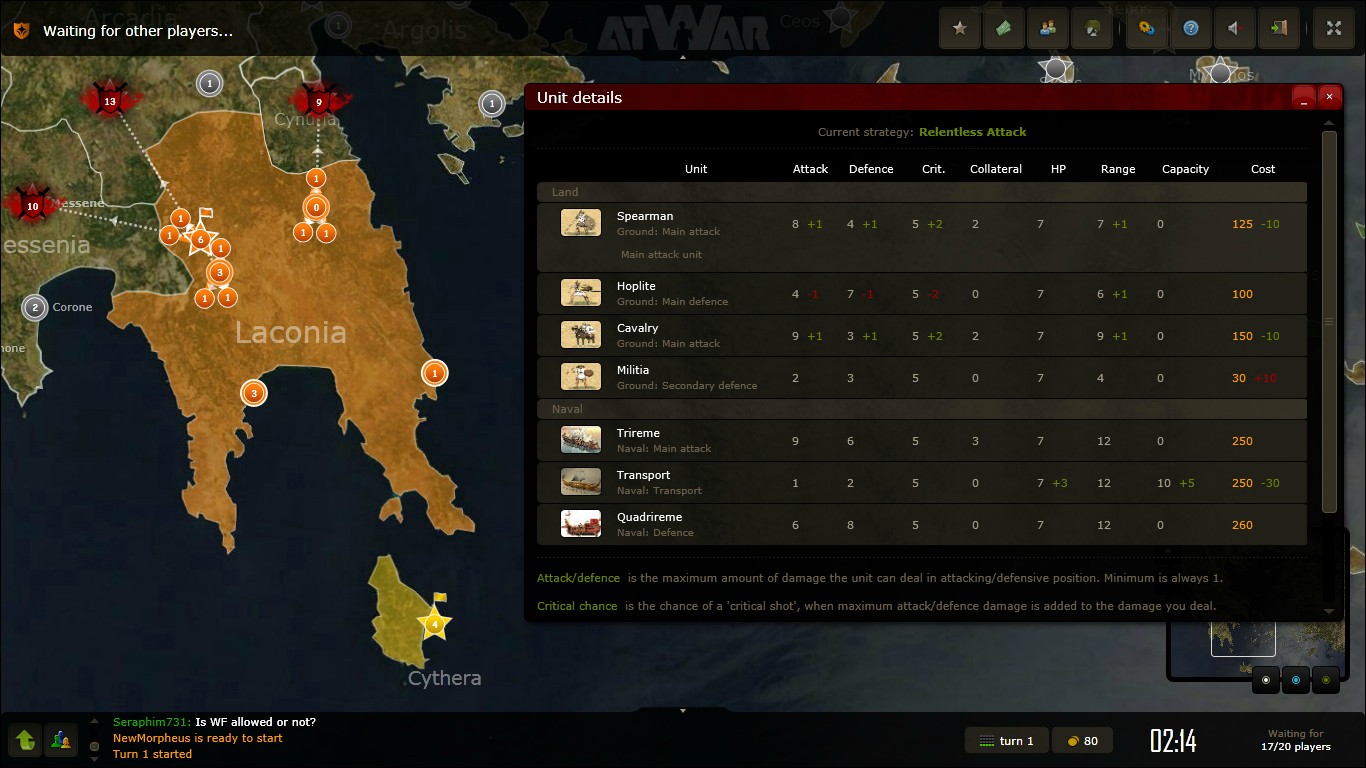 'As for the balance, I used my own history knowledge combined with the data I found on the source maps such as historical borders, city sizes etc. I think the balance could be better and that's why I've planned a revision of the man in the near future in which I'll change unit statistics, add new units and adjust the income.'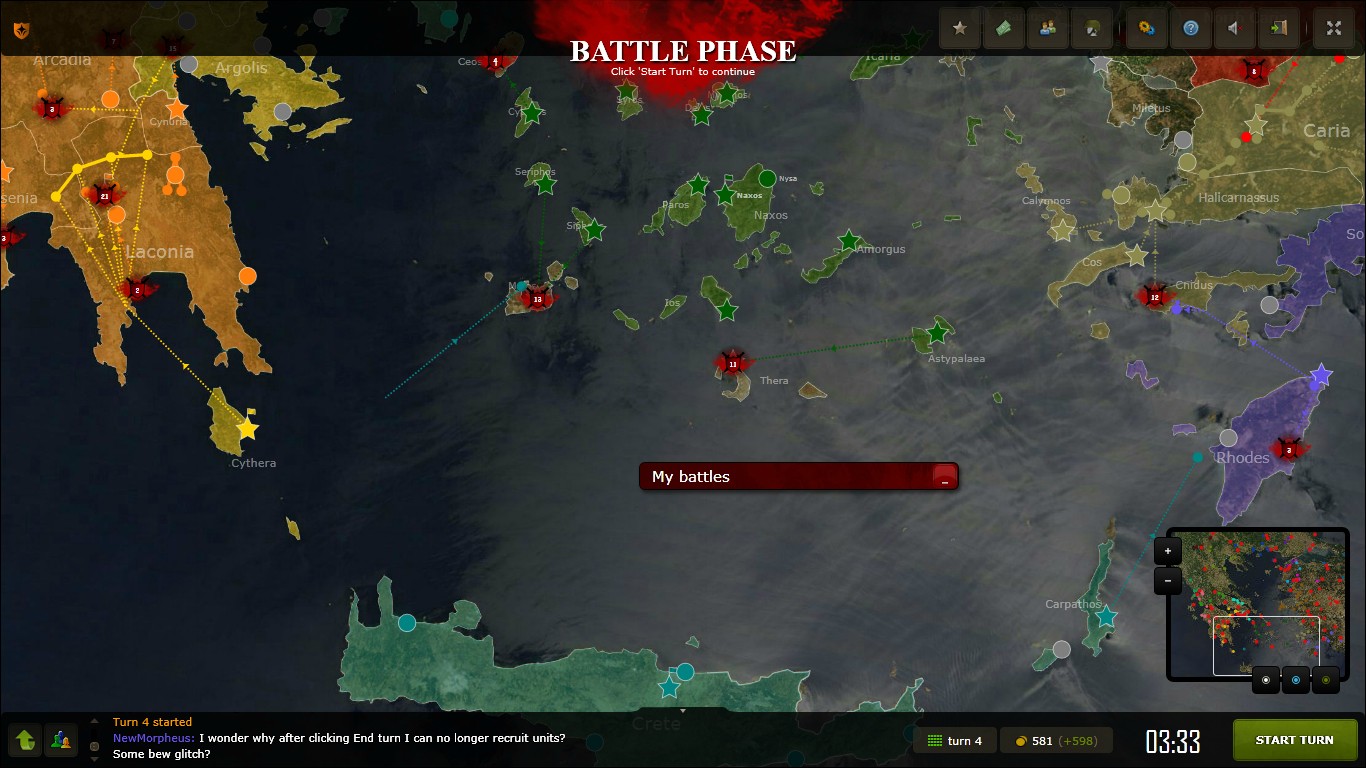 These three maps are not the only ones to check out on atWar, there are more being created daily. The best part about these maps is that they were made by members of the atWar community, not the developers. So really anyone can have a shot at making a map that is treasured and played on by thousands of members. Along with these maps you could enter your creation into the atWar Map Making Contest and win prizes for all you hard work.