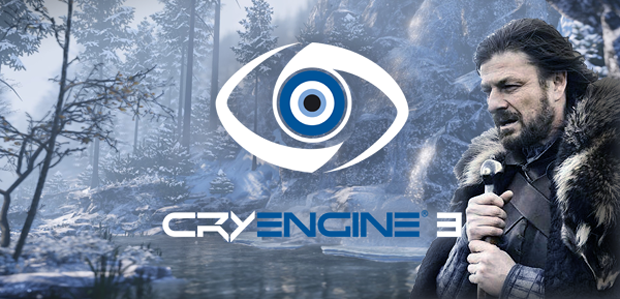 Crydev.net wrote: "The latest update to Crytek's free CryENGINE® 3 SDK lets users explore a winter wonderland and play with a range of fun new frozen assets.

The CryENGINE® 3.4.4 "Winter Edition" update features a modified version of the forest level that is included with the free SDK, helping users to learn more about adding a touch of sub-zero style to any environment. Major highlights of the update include the refactoring and development of a new entity for simulating weather called the snow entity. Similar to the rain entity this feature applies a frozen material layer to all objects within a set radius, and has been improved since early iterations to enhance performance.

Users who download the update can also get their hands on new assets to try out for themselves. Among these winter-themed assets they'll find snowmen, fairy lights, new textures and an ornamental gnome going by the appropriately Crytek-themed title of gnomad."
Visit the download page to download Crytek's free CryENGINE® 3 SDK and learn a thing or two about adding some flavor to the levels you create. This is the official Crydev newspost fresh from the oven. Also if you haven't got the guts to start doing something ont he new engine, or change from source (or any other older engine), here are some hd pictures collected by one of the Crydev admins (if i have the time, im gonna upload them to the Cryengine moddb profile). Let the modding begin!