We have a specific terminology for our level layout. The game will feature five to six environments, which are themed zones. The City and Mountains are examples of two different environments. Each environment features several story hubs, which are smaller zones within it, featuring unique stories. Train Station and Park are examples of story hubs within the City environment. Finally we have scenes which are small parts of a story hub, enough to fit on your screen without scrolling (as the game will feature fixed cameras you switch between). Each hub will feature 3-5 scenes. Just thought I'd explain it for possible future use :)
Our artist, Massimo, just sent me this concept art for park scene which will be found in the city environment. It seems that he decided to try a bit different style this time, which turned out pretty great. Check it out below!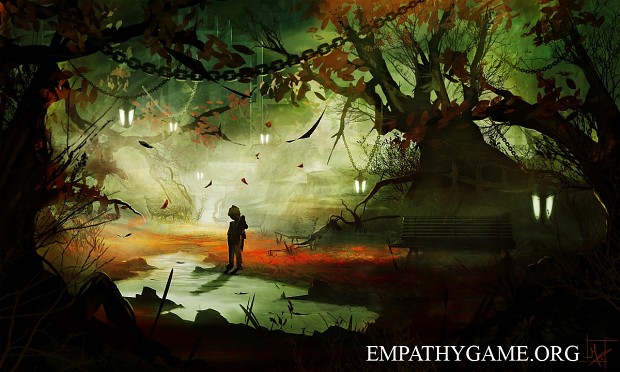 In other news, we are at the moment working on a simple demo to test the character animated by our 3D artist, Davy. Hopefully it will be out next week.
I'll be also setting up a recruitment ad soon, we are looking for 3D environment artists. More info in the next update. Till next time!