We've been talking about a new City of Steam since the end of Sneak Peek test. It's never easy for us to create a whole new website as we heavily invest on the upcoming Alpha testing and have deadlines. But yeah, we made a beautiful one. More steampunk elements, more added features and more original input. Also, a new forum will appear next week.
Please provide us your impressions on our forum and continue your great support for City of Steam. If you didn't notice, I'd like to introduce Site Map of our new website. Made of steampunk valves, pipes, joints and chains, the Site Map fits the main site nicely well and displays every single part very clearly. It is one of the coolest site map pages I've ever seen: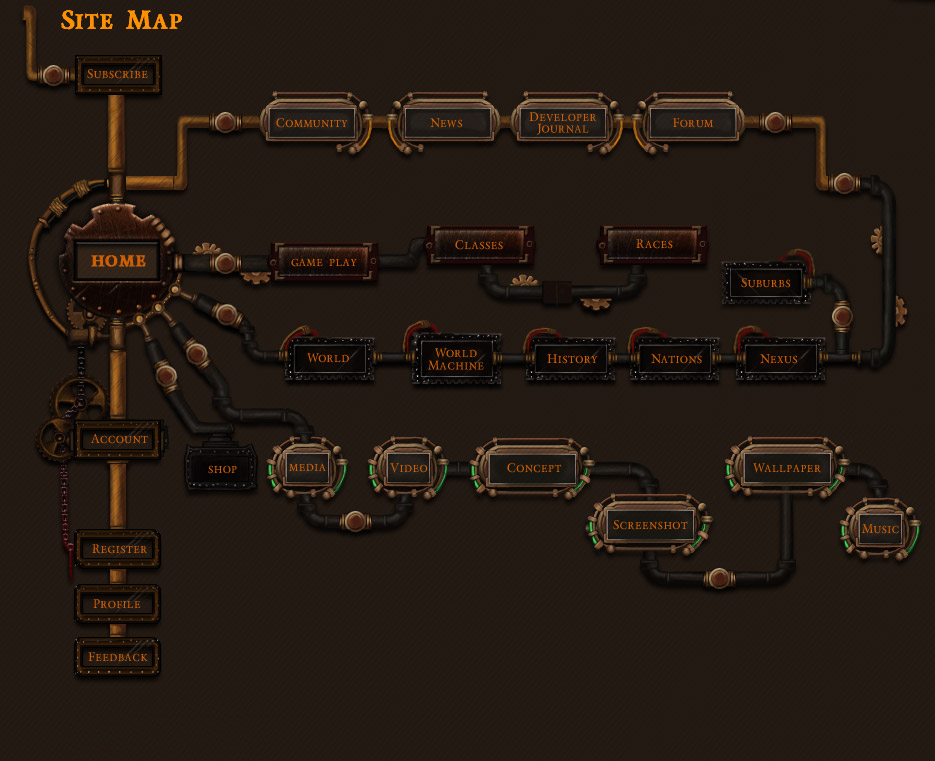 If you'd like to know more about City of Steam, stay connected for further updates.