Hello New Cities Community! It's going to be a wild year for New Cities, so let's take a look at where we've been and where we're headed.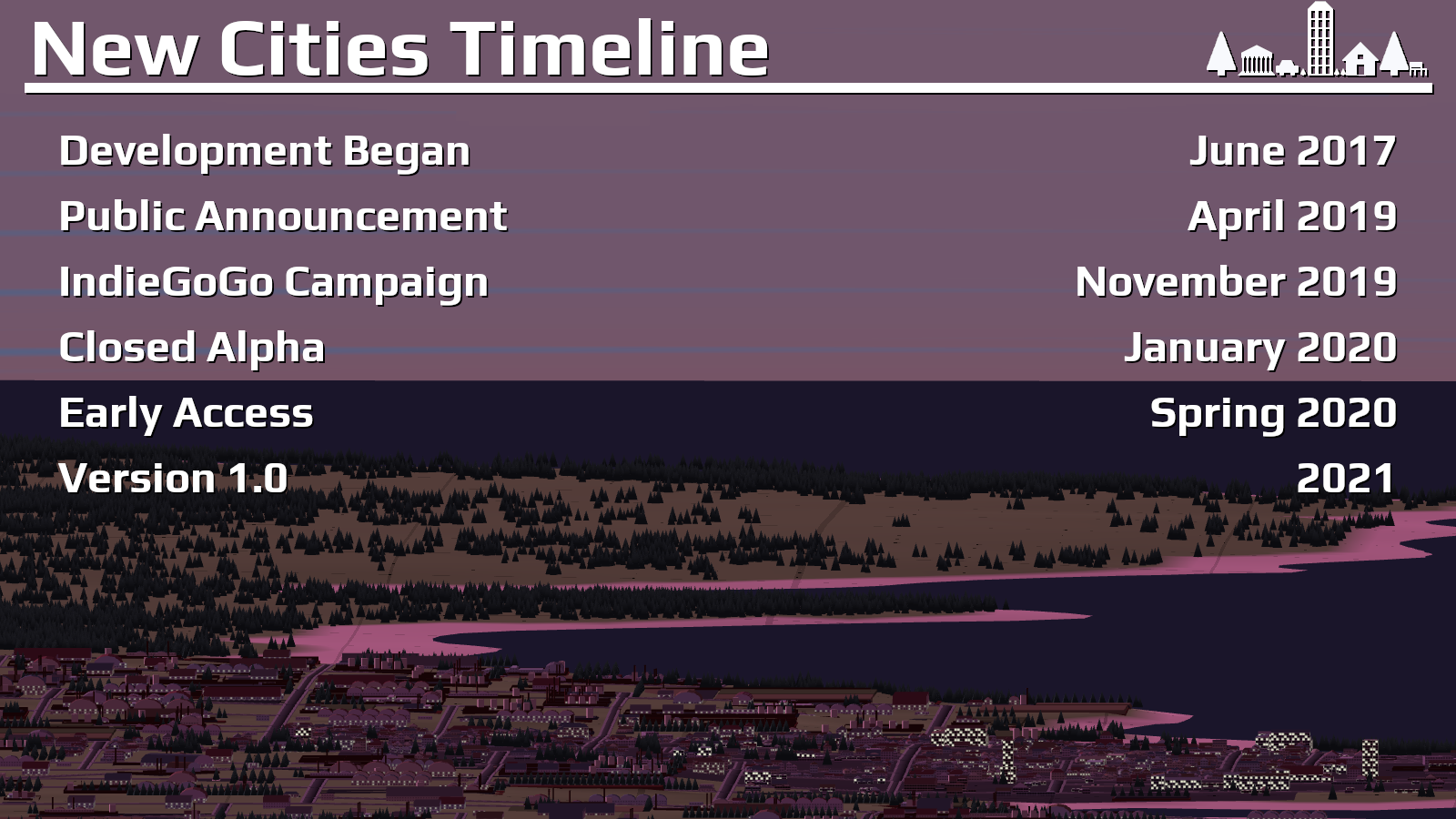 IndieGoGo Campaign
It's the end-of-the-beginning for our IndieGoGo as we navigate the final two weeks. We've been completely blown away by the response; thank you to all our supporters and Discord friends for getting us this far. There's just one last sprint to the finish line before we push the Closed Alpha live by the end of January.
If this is your first run-in with our IndieGoGo campaign, welcome! We have some exciting perks for backers ranging from access to the Closed Alpha prior to the Early Access launch, to having yourself immortalized in the game. There's a variety of support tiers to choose from, each with its own goodies and perks. Take a look and see which one suits you!
(Note that access to the Closed Alpha has been greatly expanded, up to 1000+ participants!)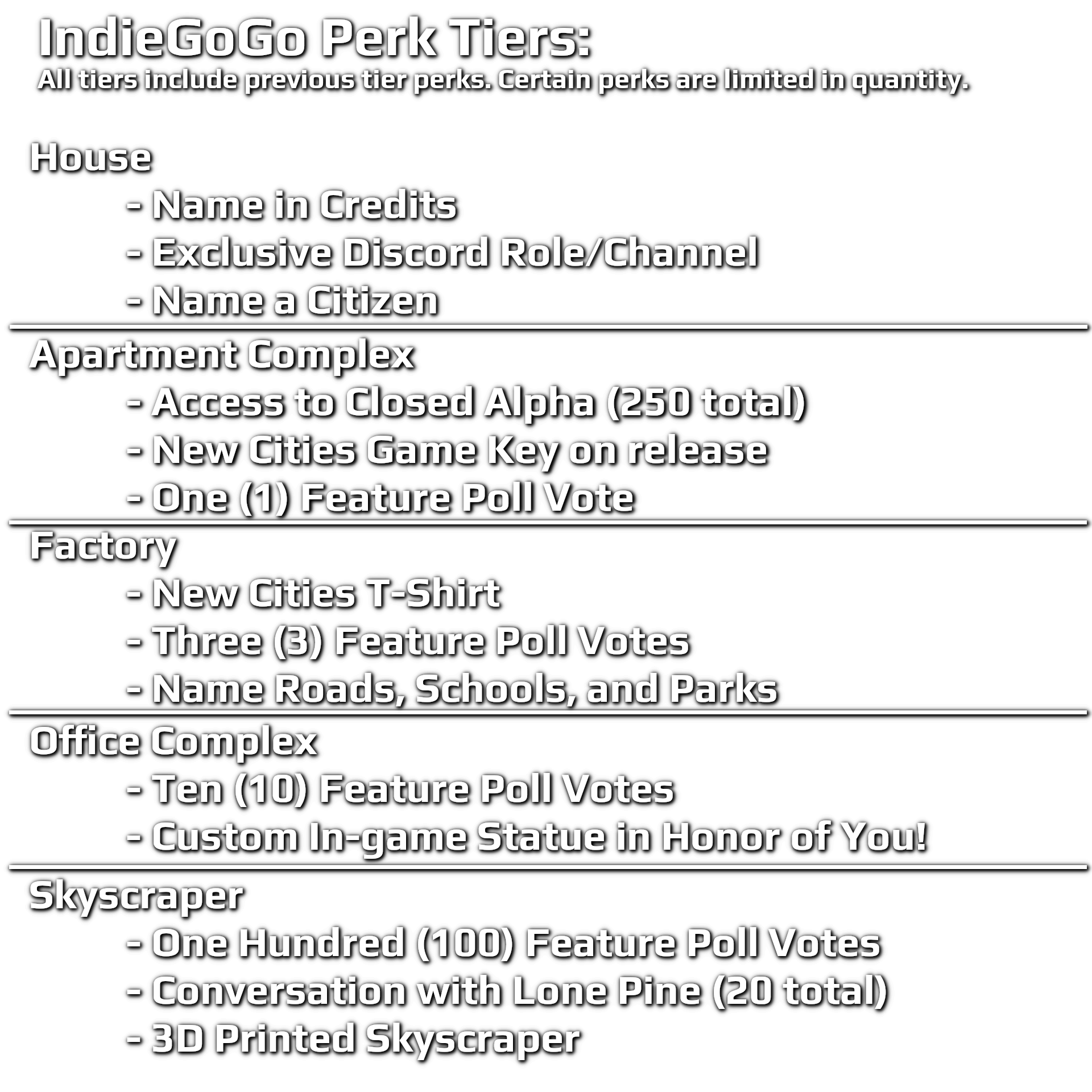 We're running a referral contest from now until the end of the campaign (January 21st @ 11:59pm PST). Follow the instructions below to make a link with your unique referral ID and refer $45 or more to get a prize. Now's the time to tell friends and family that the classic citybuilder is back!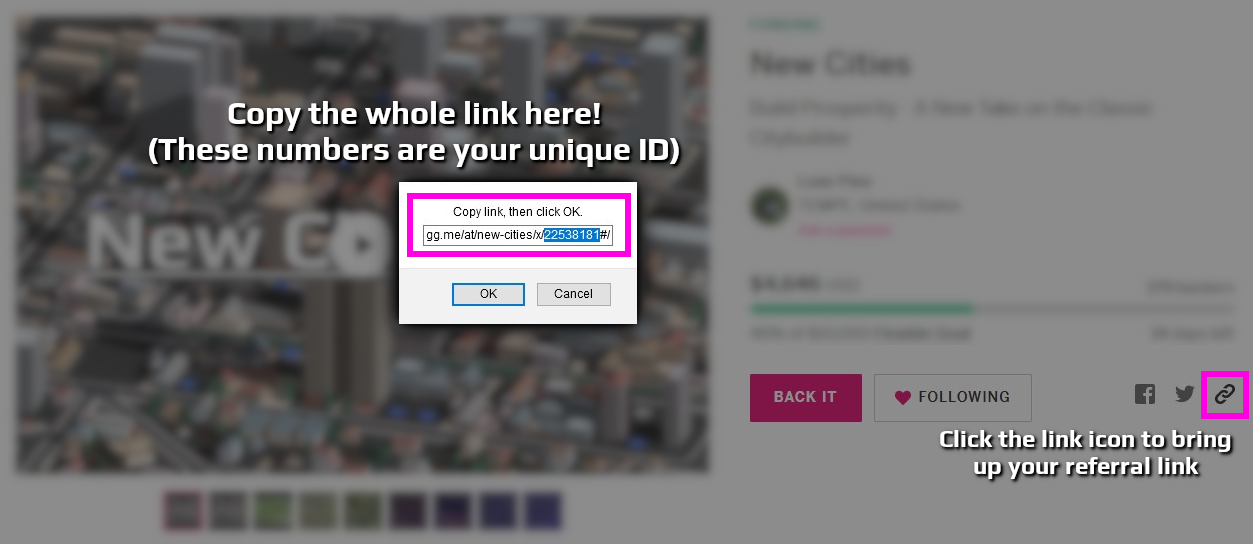 Friday Facts
Can't wait to wrap your mind around the game? Every Friday we discuss development and lay bare the systems that make New Cities tick. You'll be able to dig deep on systems like our mod support, traffic management, and more as we're putting them together! Check out all the past and future Friday Facts at newcities.io: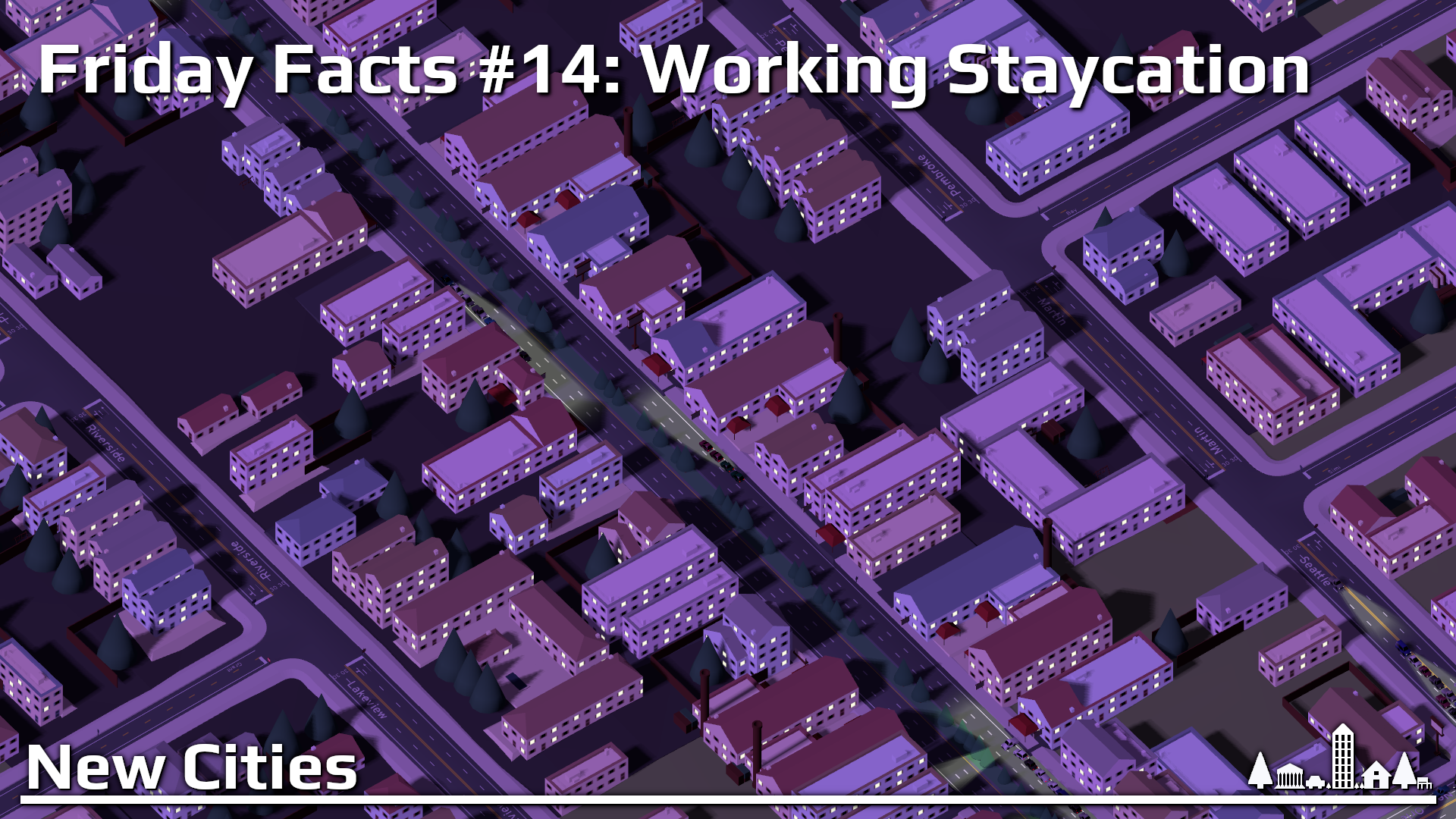 (Jan. 3rd, 2020) Click through image to read

Previous Friday Facts:
Get Connected
Want to get in touch with fellow New Cities fans and the development team? Pick your favorite flavor of social media:
It's exciting times ahead for us here at Lone Pine Games, and we're thankful to have you joining us for this journey. We can't wait to see what you build.
All the best,
Lone Pine Games