Hi everyone!
It's time for a new character reveal for Esperia! If you're new here, Esperia is a turn-based tactical rpg (SRPG) with a visual novel narrative. It takes place in Mediana, the "land of dragons", a kingdom led by the powerful Pendragon family. Today, we're stepping away from the knights of Mediana to have a look at more... eccentric characters.
Boris, leader of a group of "bandits" in Navarre, was the leader of the Foreign Legion, a military division set up for former prisoners and foreigners. While scorned over by the knights, the Legion held the most formidable warriors and powerful individuals willing to prove themselves. The group was disbanded years ago, yet remains united even to this day. Boris is a charismatic and strong man, but he is actually softer than he looks.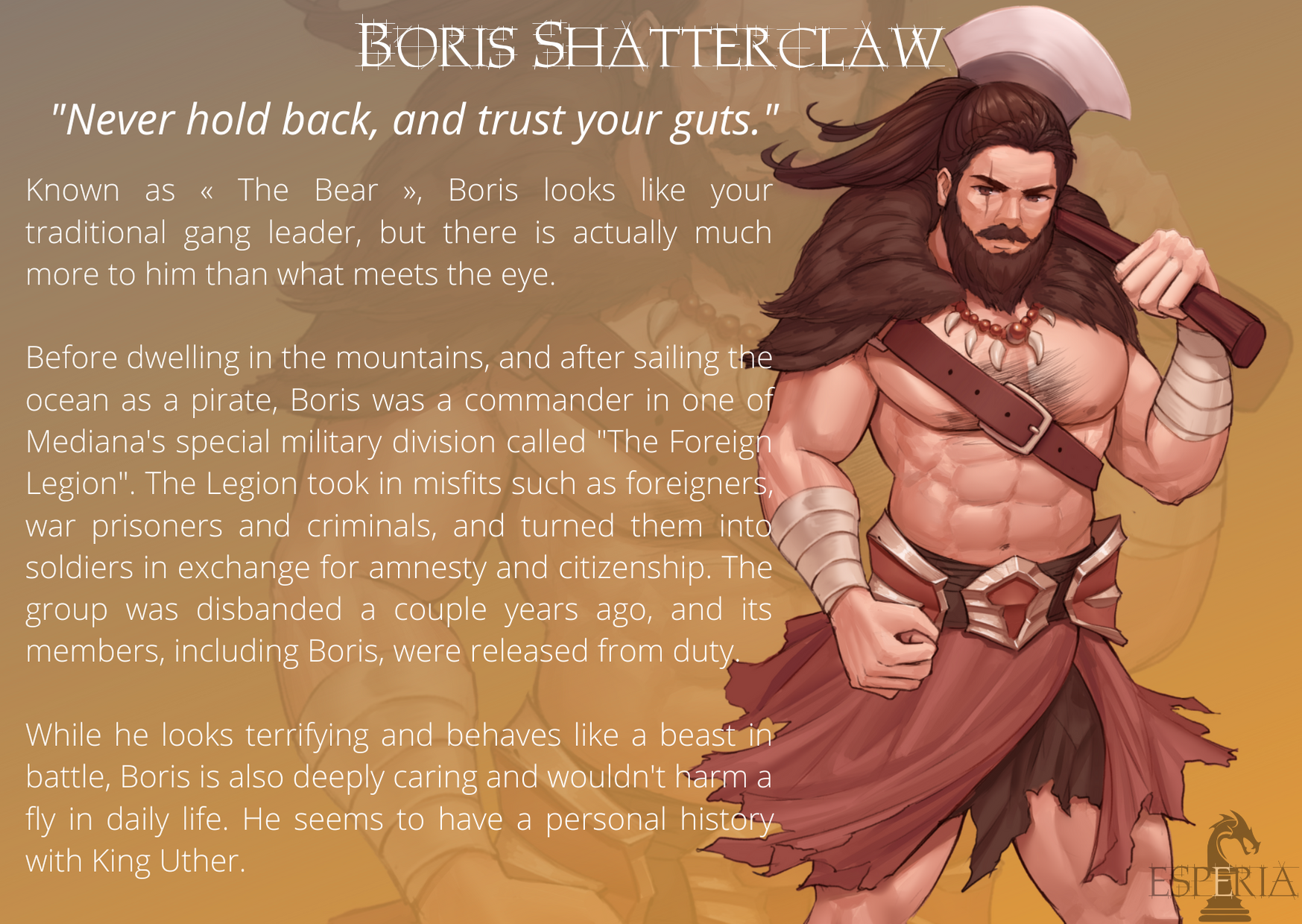 Among the oddities of the Foreign Legion, we have Astrid. Once a magical teacher in Elliana, she got banned from the country after breaching the Holy Law - several times - for blasphemy and... questionable sexual affairs. She's a beautiful woman with a love for teasing, and younger men. Slightly narcissist, her magical talent remains uncontested.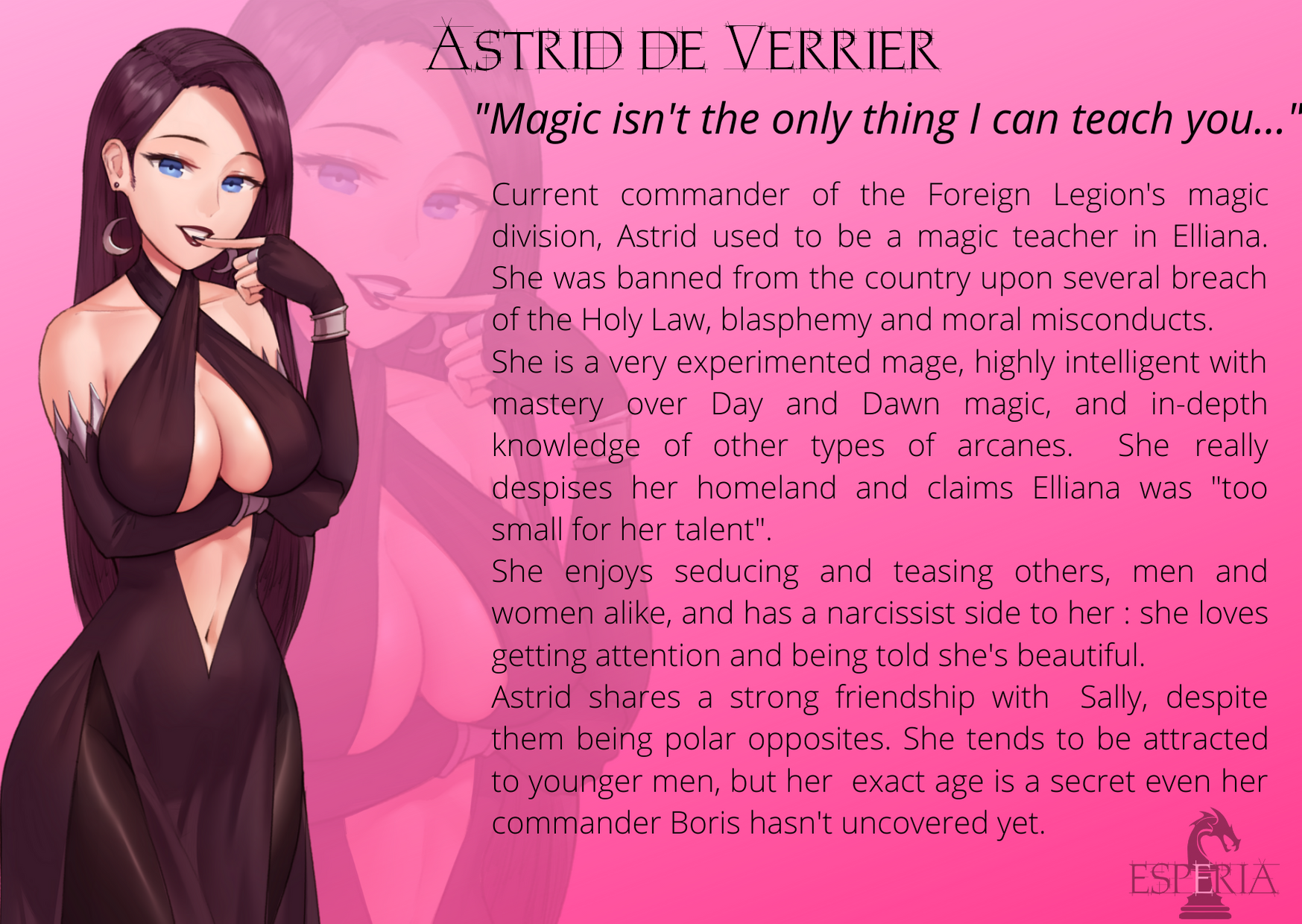 The other female leader of the Foreign Legion is Sally, she's a swordmaster from Phoenixia, the country currently at war with Mediana. She left her home country when she was still a young girl, but kept a keen interest for the unique sword techniques of Phoenixia. Sally excels in close battles and duels, to the extend she got nicknamed "The Winged Blade" in Mediana. She's a woman of few words, but she's very loyal.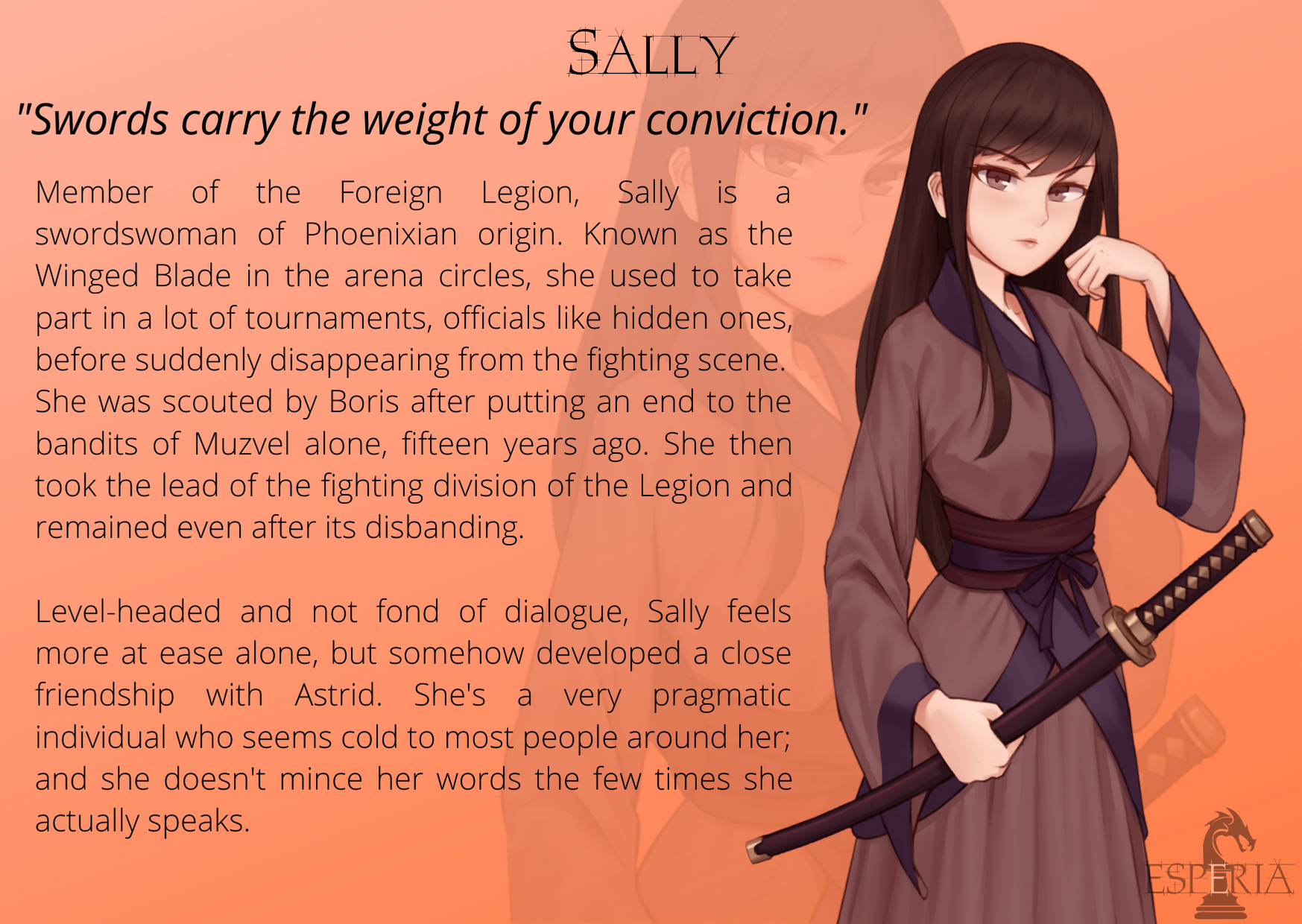 Finally we have Grim, a young man from Hiser. He set up "his gang" several months ago and makes a living by raiding merchants and nobles along the roads. His criminal activites aren't that interesting for the army or mercenaries, even though he really tries his best to be noticed. Crude and pushy, he would rather use force or intimidation than dialog, but that doesn't really work well for him...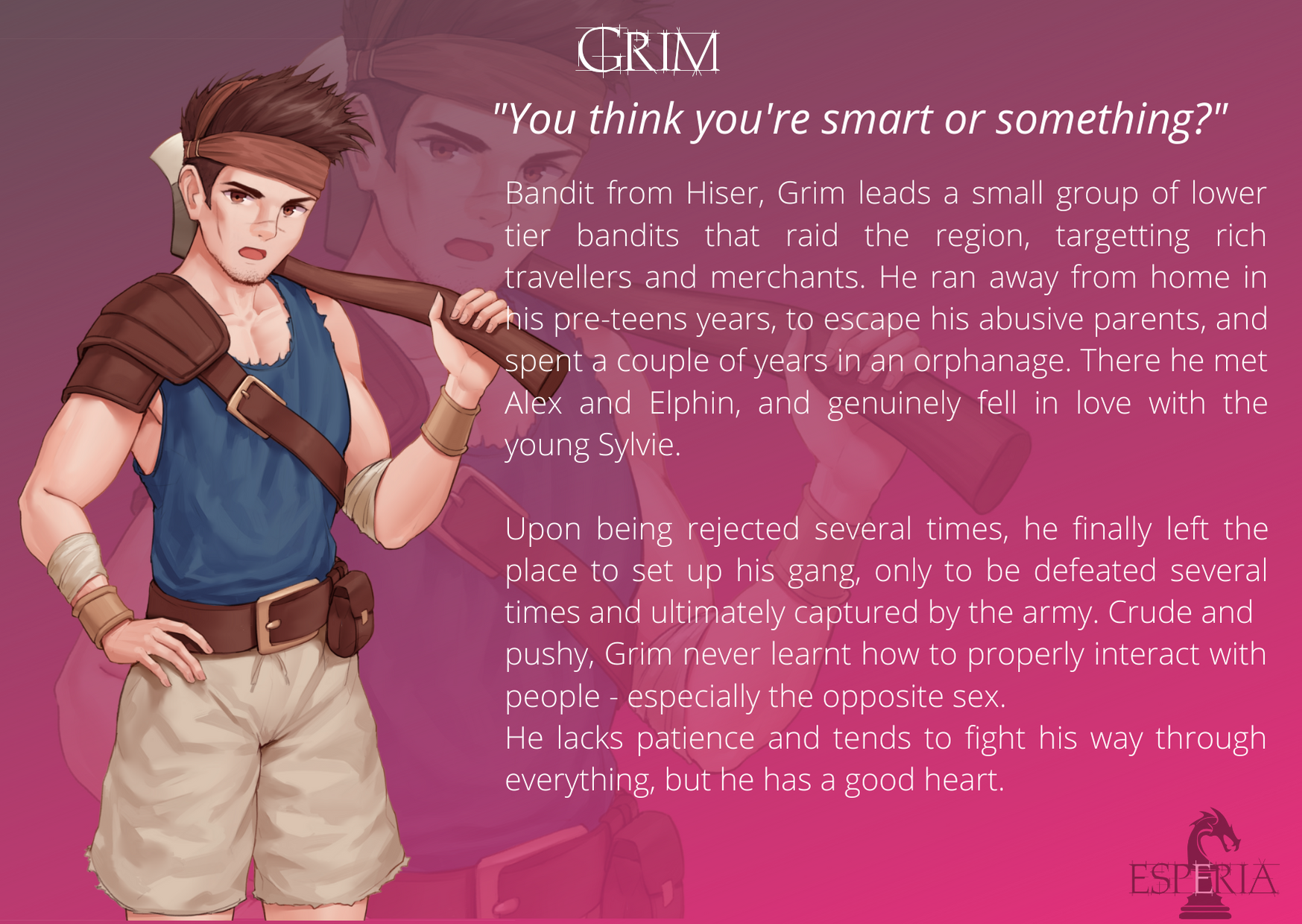 With all these new characters, Diana's adventure is bound to be exciting!
Esperia will be released in the upcoming months, you can wishlist our game on Steam now, and follow us on Twitter to get the latest news!
With best witches,
Alice