The character who thrives off his ability to attack at long range has been conceptualized and sketched out for our audience to see!
The Ite, a bow and arrow wielding character specializes in long range combat and carries a distinctively long bow. The long bow is derived from one of Japan's modern forms of martial arts, Kyudo.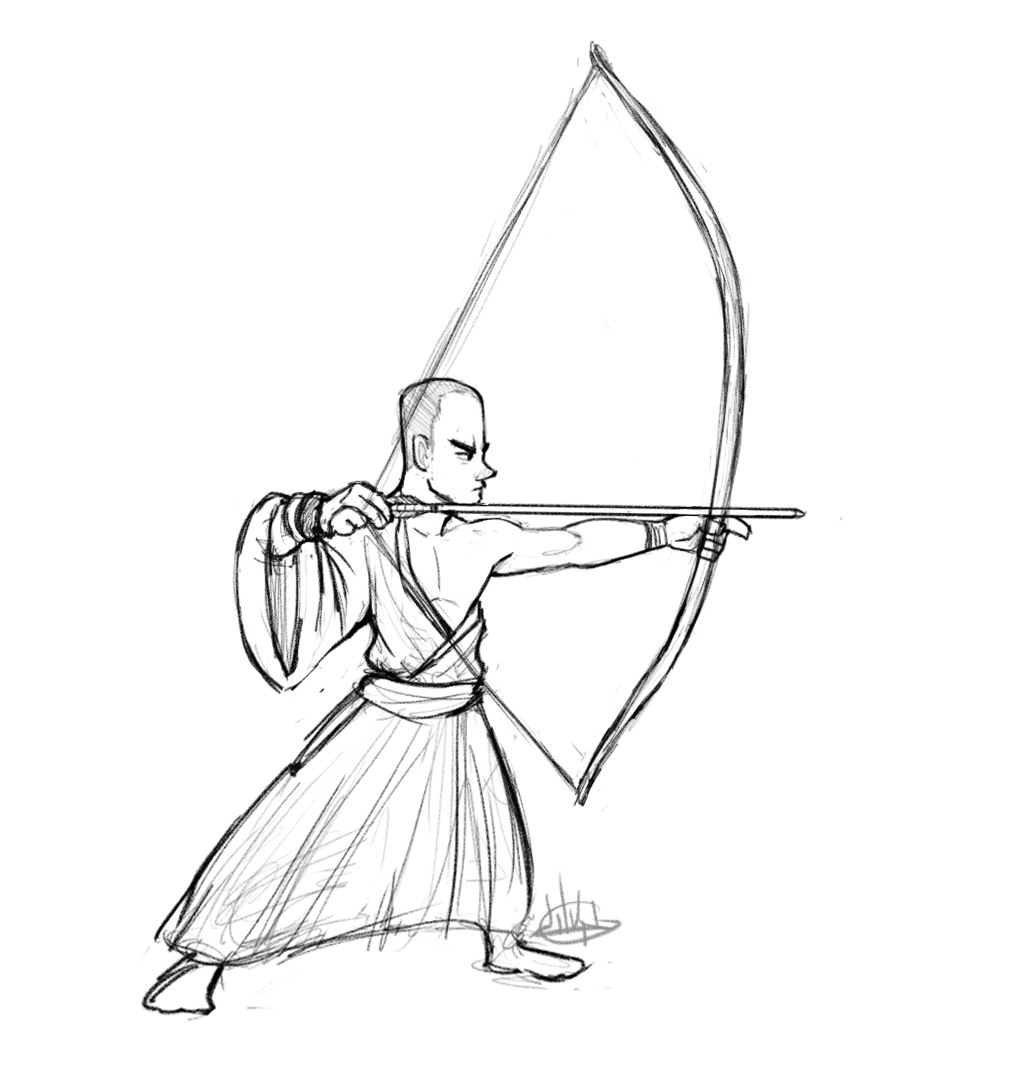 The Ite character has medium paced movement but is still agile and has an advantage over short ranged opponents. The Ite is especially useful for crowd control purposes as well as tactical marksmanship. However, this character lacks effective close quarter abilities but can usually evade some incoming attacks by using his dive ability.
I cannot leak specific attack abilities yet.
More News to Come!
Some great progress on the:
- In-game HUD display
- Arena Rendered Painting
- In-Match Battle Score
We will keep you posted on all of these upcoming benchmarks so stay up to date! Thanks again guys.