We've been hard at working bringing new art into the game, and our artist Ray has been busy churning out some great character art. Our focus has been on the wizard profession, but the others won't be far behind.
Each character gets a random name generated, and then this name is used to compute a seed used for randomizing the character's look. This way, the character will get the same look every time the game is loaded, and we don't have to save any extra info in the savefile for the game. Neato!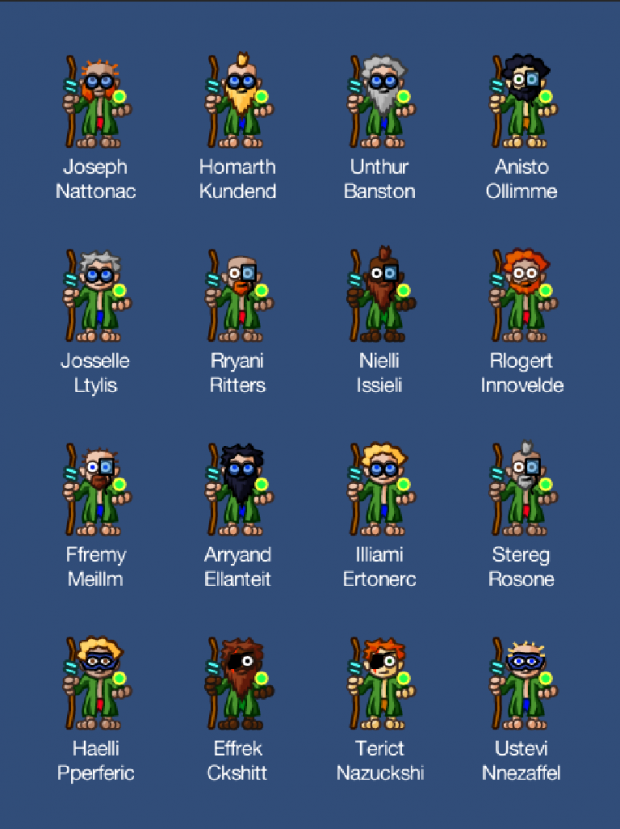 Fury is currently in alpha testing, and we're looking for more folks to help out. More information can be found on our alpha testing page.
Connect with Us: