Three months have passed since the last build. Although there have been all sorts of ups and downs, it's been rather productive overall. The game now starts in a town where you can assemble your party, build ships and buy equipment. There's also a simple quests system, some resources to pick up, first usable tools and early combat system.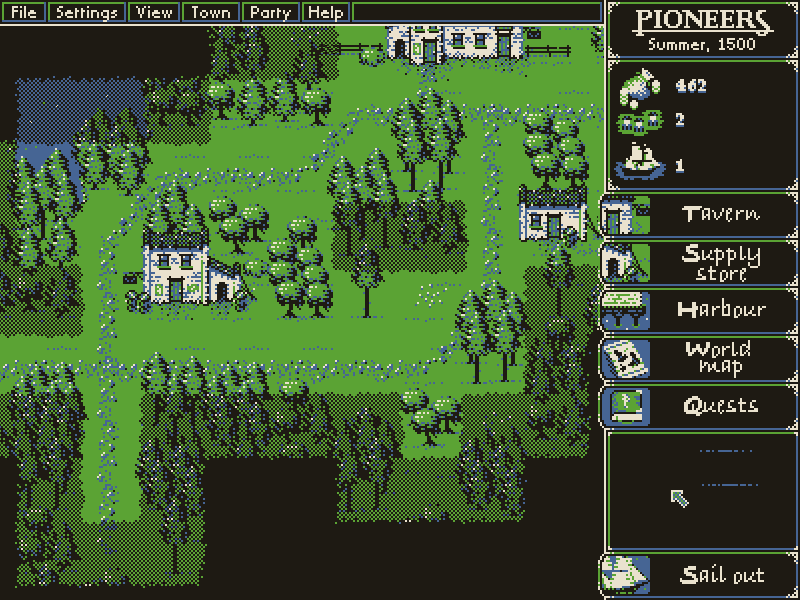 Welcome to Marciudad, pioneer. For now this whole town serves as sort of a menu but in the future there will be a lot more interactivity.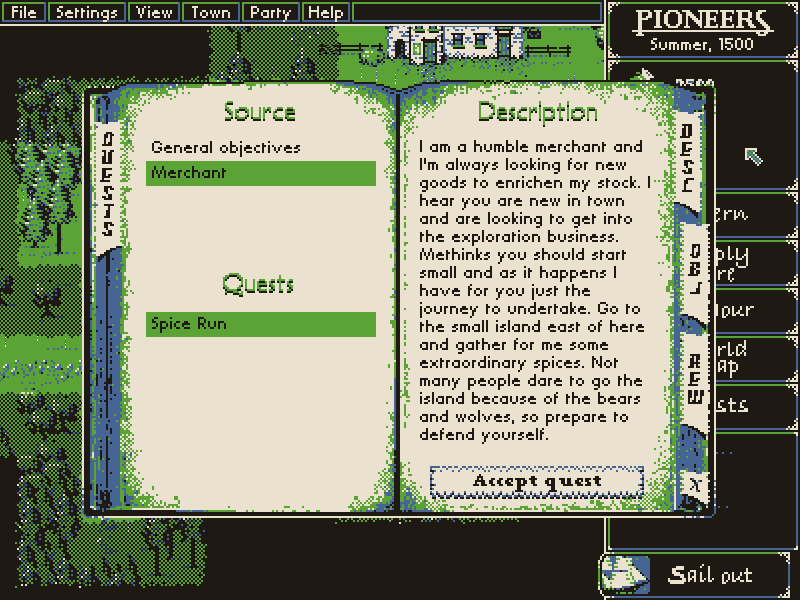 This is the quest book. The system is still being developed, so for now there's just one quest which should introduce some of the game mechanics.
There are also native villages scattered around the map but no villagers yet.
If you like what you see (and want to hear some good tunes), then you should definitely download and try it out. Just keep in mind this is an early development build and not everything works yet.