Take the new build for a spin!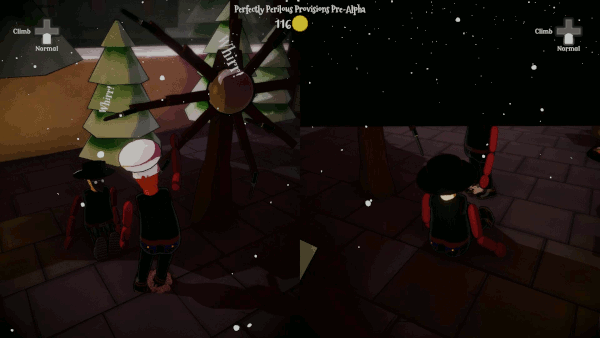 We took out our rolling pins and have squished as many bugs as we could find. Then we squished them some more just because.
We've been adding a lot recently compared to the first build we released and we're really pleased with how far things have come! Here are a few of the key changes to note,
We've extended the map into a new snow area
A brand new quest (our first in fact!) which opens access to the snow area. It should test both your cooking and your waddling!
Improved joint stability. Things shouldn't go horribly wrong...as often...
Wandering NPCs with greater diversity.
Character customisation. (We're still working on the hair though)
Adjusted the economy.
Added new hats!
Added some faces!
Made the UI easier to navigate and placed control information in there. (Just hit start when in the games to see the controls)
Character reset is available in the event of any limbs getting broken or otherwise misbehaving.
Impacts and collisions should be more satisfying. But more frequent. We're still trying to find the sweet spot.
Various audio tweaks and VFX tweaks.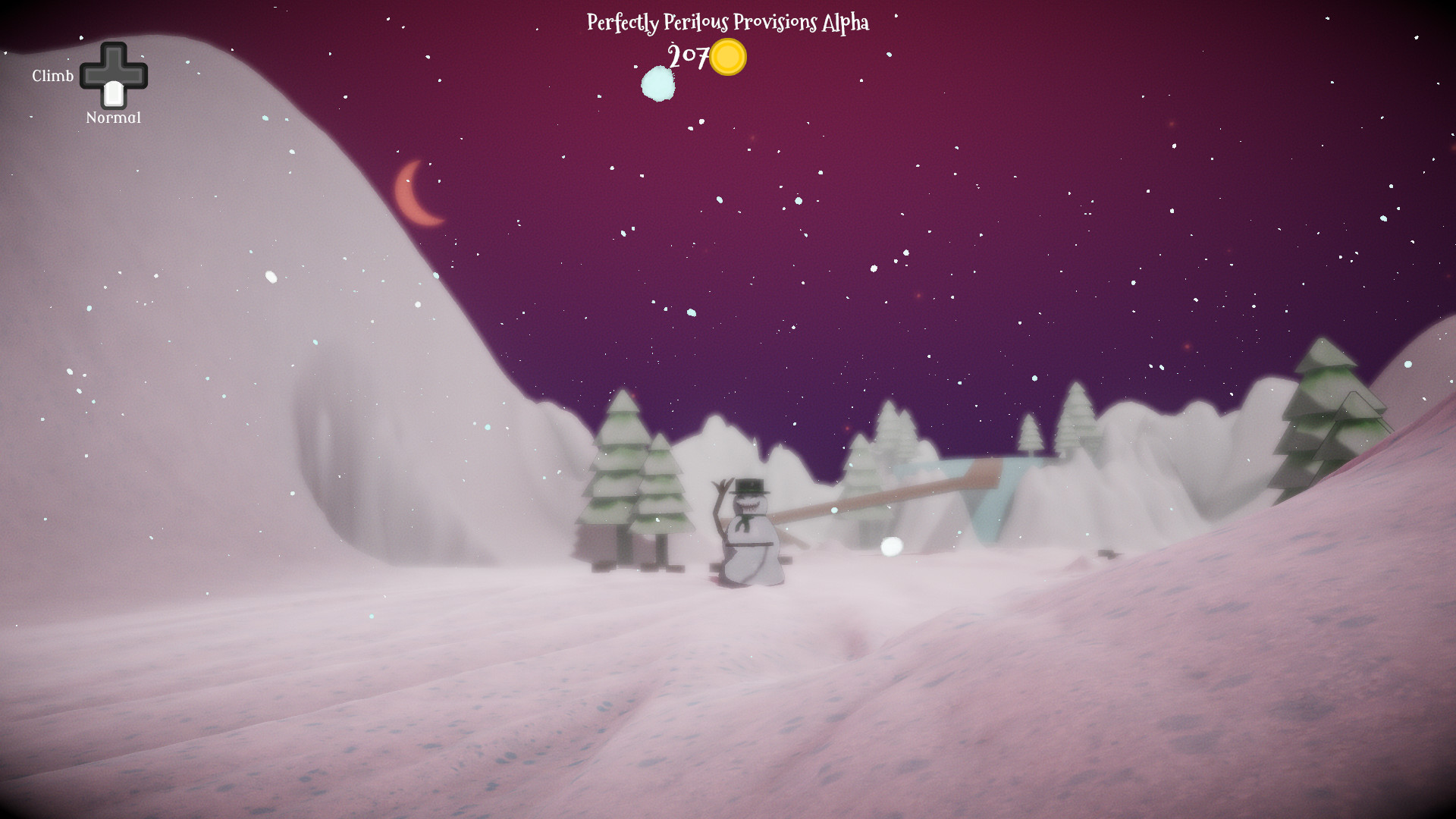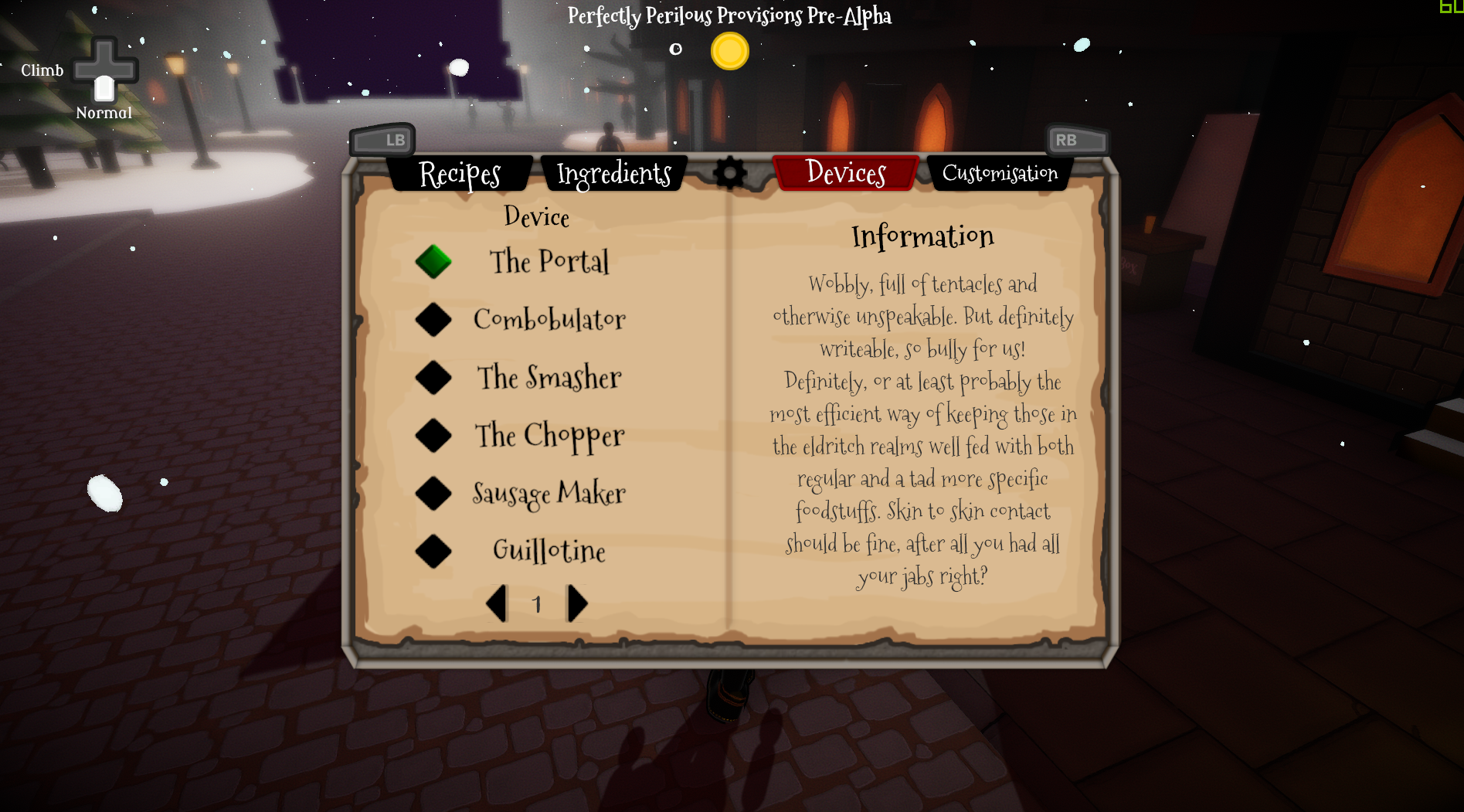 As you can see, the UI now gives more feedback on the current page selected and we've provided two starting hats.
We're still constantly working on things. But we feel PPP is at a much better point to evaluate and we would really appreciate your feedback, comments, game play videos and so on. We're a two person team really struggling at the moment, so just knowing what you do/don't enjoy in the game really helps us develop the game further! It's also hard to tell just how sensitive characters should be to impacts, so any feedback on this would help too!
We also have a steam page and a Kickstarter coming soon page.