In line with the very best game development traditions (that is - with a huge delay;)) we're finally releasing a new gameplay prototype update - but what an update it is!
If there are any problems with downloads from IndiedDB servers you can download the builds directly for Windows and Mac. Also, feel free to check out ourSteam Greenlight Concepts page!
Main changes
Bot matches. This update took a long time mainly because of this, but it was worth it - for the first time it's possible to play a singleplayer match against a bot! It won't be as smart as a human opponent (obviously), but

it should be more than sufficient

for getting to know the mechanics and the gameplay flow!
Battle Stations. It's now possible to construct static defences for those who prefere a more cautious play style, or for those who like to keep their back doors shut. Battle stations are powerful platforms that can hold their own against even a moderate enemy attack force.
Kinetic Shields. Kinetic shields are a second addition the defence mechanisms we've added. When constructed they shield everything in the system from damage - they have to be destroyed first so that installations and fleets can be damaged. They block enemy fleet movement until destroyed too. On their own they are not of much use but are very powerful with a task force of fleets or a battle station firing from behind them.
Logistics 2.0 We've completely overhauled the logistics system - the heart of fleet deployment and resources economy. Now transport ships will always deliver exactly the amount of resources needed to field a fleet or build static defences and they will seek alternate routes if enemy blockades are present on their route. This actually allows for much bigger impact of a blockade - occupying a system that's crucial for optimal resources flow can mean a significant delay in production and a serious handicap.
Lots of rebalancing. The above changes meant we had to do tons of playtesting and rebalancing. We're happy with the result - we've managed to emphasise fleet movement, blockades and choice of battle or retreat over mass fleet production. We hope to keep working on the balance based on wider player feedback, now that single player bot matches are available!
We've also reworked the level design on two of our most popular test maps.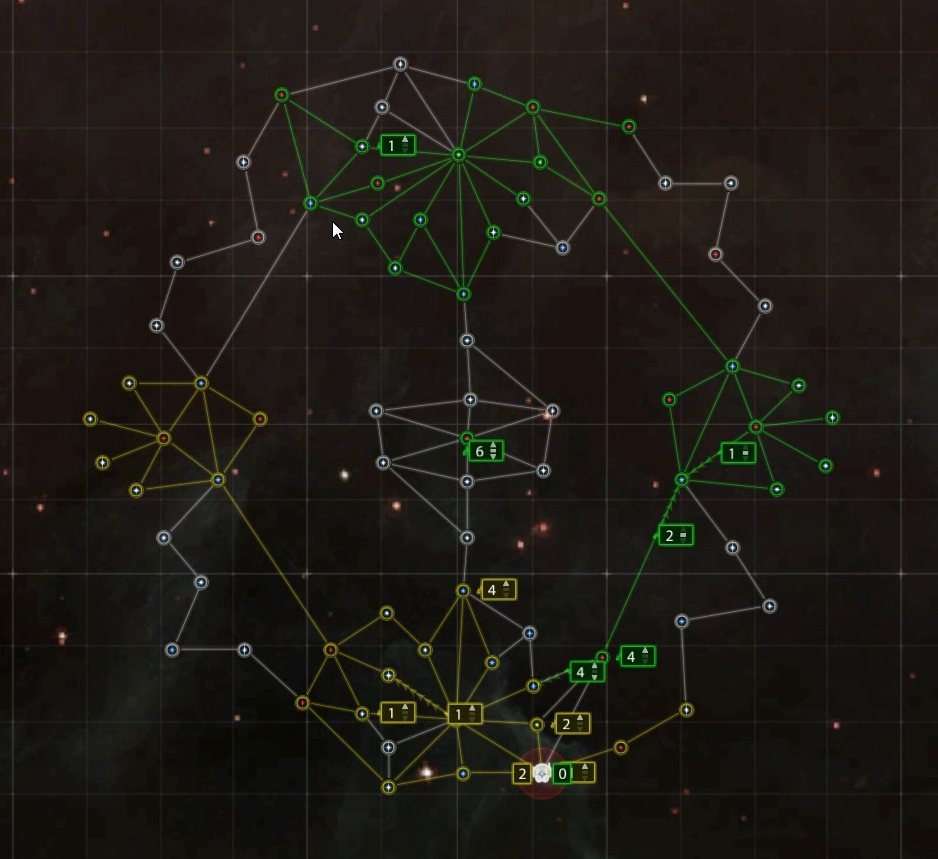 We've improved the interface and visualisation for greater clarity and better performance.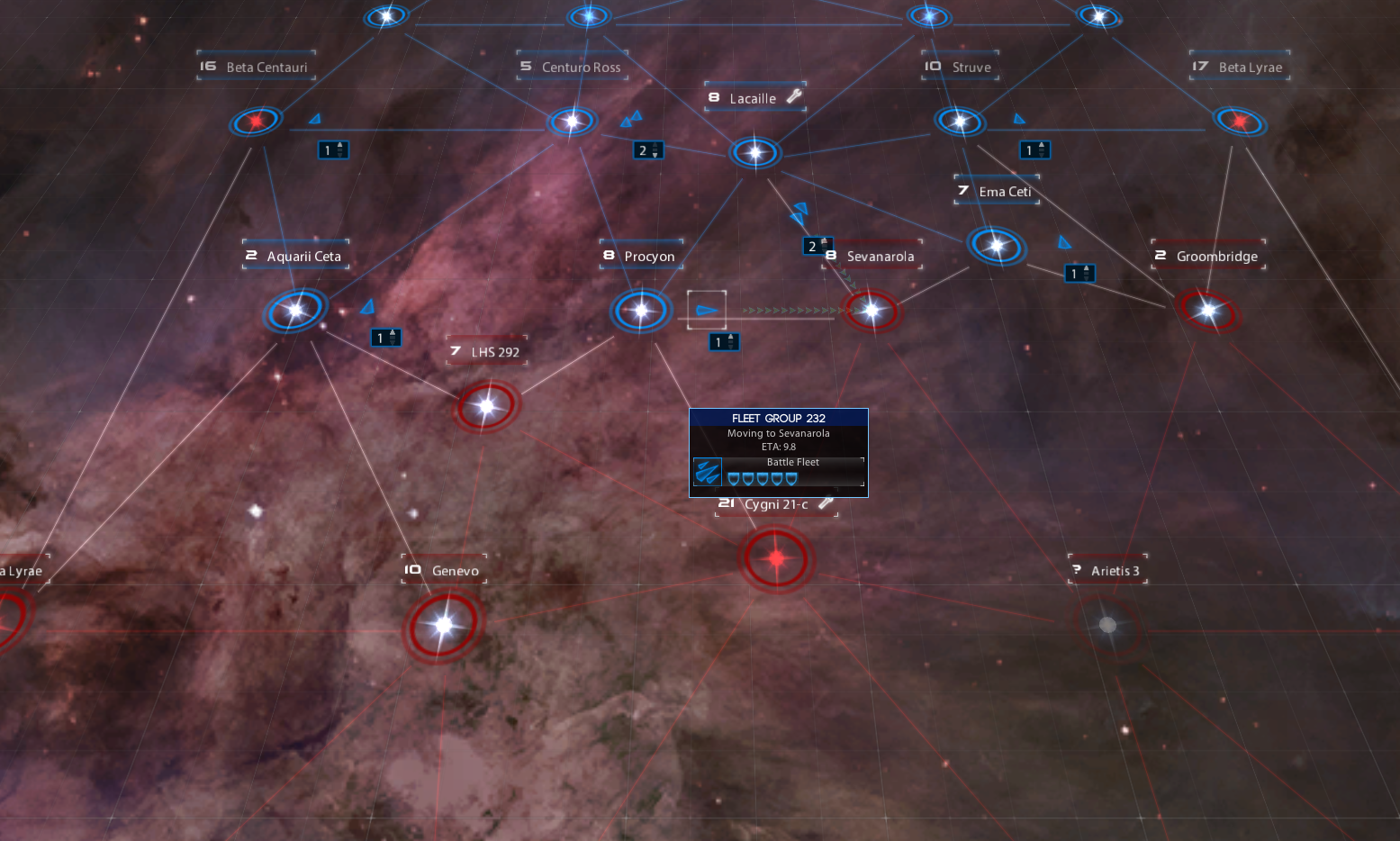 In the coming days we'll post another Battle Report to showcase different strategies and battle situations that are made possible by these new features. Overall we're very happy with this update, the main reason being that with bot matches in place we'll be able to get more thorough feedback from players who don't know the game (in contrast to our usual playtesters). We're looking forward to all your thoughts - let us know what you think of the gameplay!