A while ago when we talked about space terrain, we showed off an AIAD factory complex model. This has finally made its way into a map - Apex II.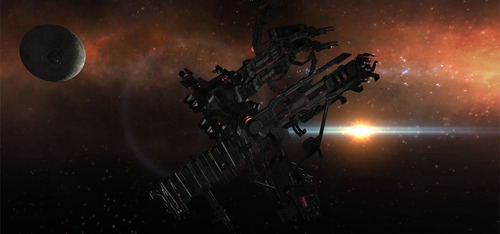 The complex itself is located in the middle of the map, and provides a good amount of terrain to hide behind and in, particularly if your ship is very maneuverable. Large, powerful ships are better suited staying away, and bombarding their targets from far away. Getting too close runs the risk of getting stuck, or crashing into the complex!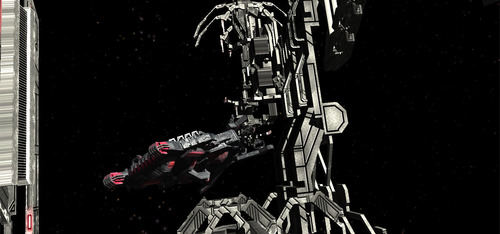 If you do fly inside, there are lots of goodies to look at, such as AIA worker drones flying around and ship hulks under construction, complete with flashing welding lights!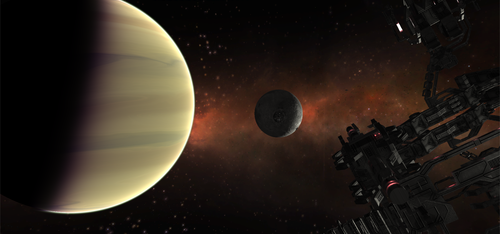 The skybox is very detailed - we have two planets! Well, one gas giant and a moon. The moon has a large AIAD mining operation on it - look closely and you can see several huge mining robots moving across the surface, slowly stripping the planet of all its resources for ship construction.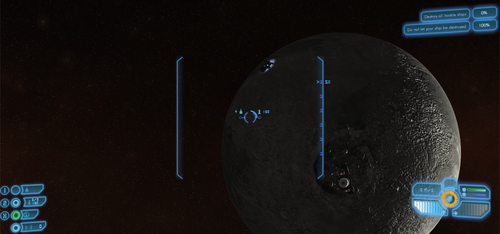 The gas giant shows off our new planetary shaders, which are much better than the old ones, with fuzzy borders and a much more realistic look in general.
Here's one last screenshot!