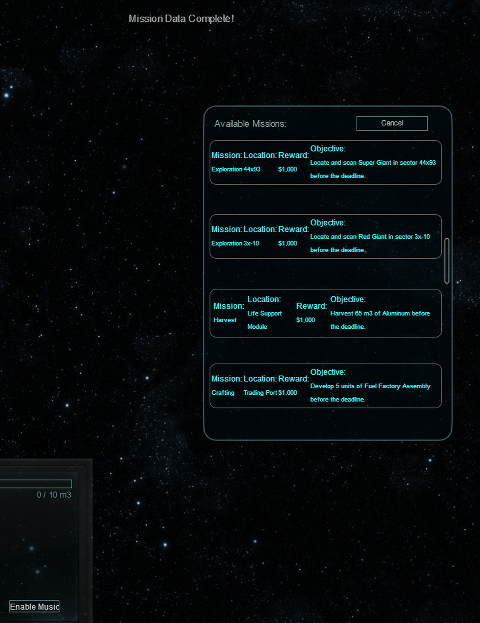 This is a major update adding the new Mission System, Auction House and an updated Plugin for Windows users. All pilots must redownload the ESG Plugin to access.
New ESG Plugin has been Released as the ESG Launchpad.
Mimics no longer shoot themselves.
Autopilot is a little less verbose.
Pilots can now Sort Auctions at the Auction House.
Grappler animations have been smoothed out.
In game mail - "Plus sign" removed for spaces for received messages.
ESG Mission System has been implemented.
Pilots can see a list of their created Auctions.
Pilots can now Search Auctions.
Getting Started
Start Playing Now: Thealphacompany.net

Developer Notes
With this next installment of the ESG Plugin, we're back on track to developing more awesome things we can blow up in game. So be sure to checkout the brand new Development Roadmap. Post Comments, Ideas, and upvote what should be implemented before others. In regard to the ESG Launchpad, the port we're using is 14242, however pilots should never have to modify their Routers to make the game work. Maybe in the most extreme cases, but I don't foresee port forwarding being a problem anymore.