Hey everyone,
New Artwork!
We have great news! A new artist is working on Loot Defence. We received a few comments, especially among PC gamers, that the art makes the game look old and much like a cheap Flash game. So we decided to make an improvement on it. At the moment he is working on the tower defence game mode, also called Loot Defence :). The first game mode, Loot Rush, will also get revamped to have the same style. Here's a first look at the new art style: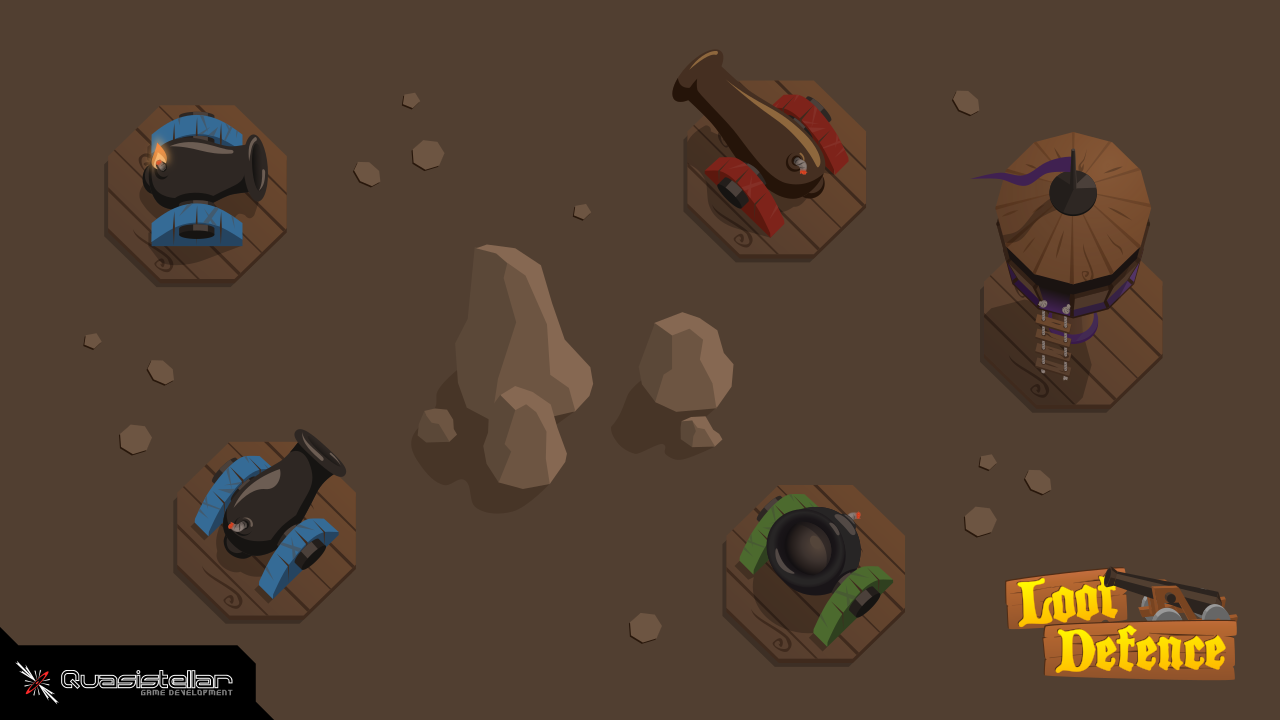 Demo Release
Some more great news is that we have a Demo release ready for Android, Windows and Linux. This version contains the Loot Rush game mode, with the old artwork, which will get updated (We'll let you know when its done). Please note: the Linux version could not be tested.
Please try it out and let us know what you think!