Since the beginning of this month, the new art for all characters has been in production. I think it's time we finally reveal this new look, so say hello to the new Enro: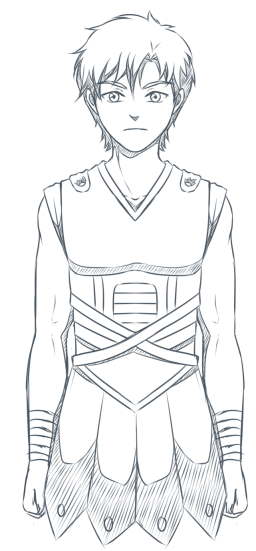 I am working with an art studio known as House of Imagi Studio and they are the ones who are now producing all the sprites for the game with Enro being the first character under production. Here is a sample of some of the sprites so far made:
Due to budget restraints, I can only afford black and white sprites but color is still a necessity. Considering all the work that is going into this game and the fact that I'm trying to avoid doing art myself as much as I can, I had to figure out a way to add color without being too time and labor intensive. The solution I found was to make the game color the characters. By simply creating layers of each piece of the sprite (hair, skin, armor, weapons, etc.) I could have the game color those individual pieces and layer them on top of one another. Thus you get this result: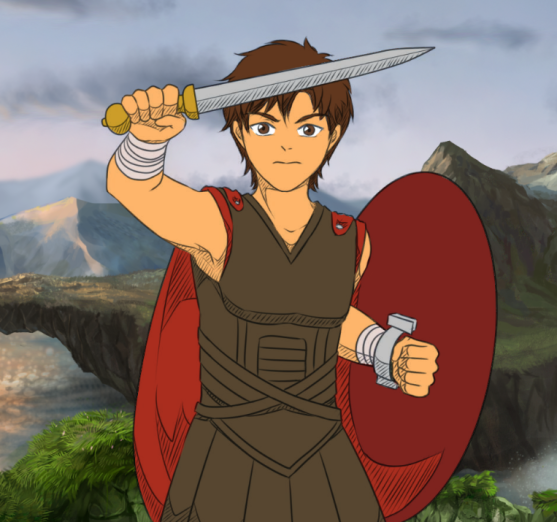 But as you can see, this is a bit flat. I need something to add a bit more depth to it. Fortunately, Game Maker has a feature that allows you to add gradients to sprite coloring. Tinkering a bit, I came up with this: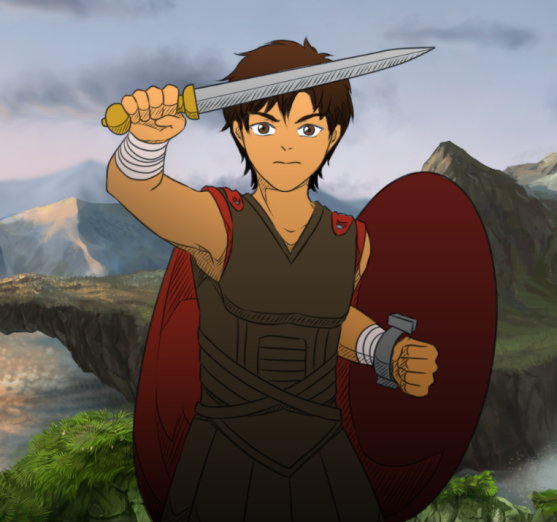 I'm still experimenting as I need to find the right balance, but pretty much, it improves upon the flat coloring by giving the illusion of shadow.
What you are seeing is all done with code so there is an added bonus to this method: I can give the player the ability to customize the character's colors. So you can create something as crazy as this: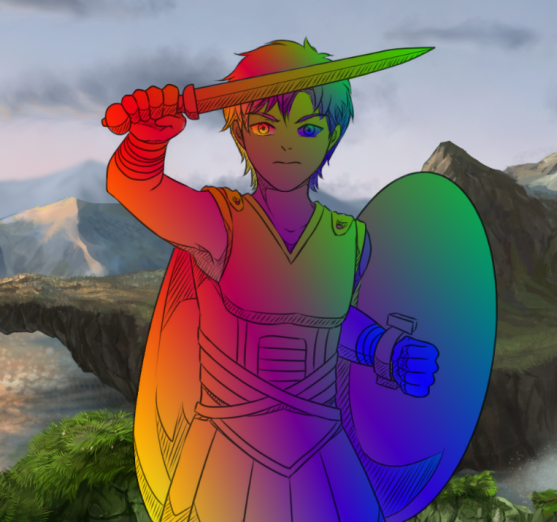 As great as this is, however, there is a concern about memory. I have yet to find out how much memory this will all require and it may become a problem if this goes unchecked. These sprites are large so I hope I can find a way to preserve memory and if I can reduce the required amount, I can provide more layers for more customization options such as small patterns and such.
And that will do it for this update. Not much is going on due to waiting for Enro's sprites to be complete so I'm expecting construction on the game's mechanics to resume after Escudos is finished. With her done, I can start working on a new demo.
But if you can't wait for more updates, then follow the progress on the Toolkitz Discord. I am frequenting there daily and update every single step of the way. You can check out the Discord server with the following invite:
You can also follow the progress on our other social sites.
And don't forget our beta. Even though the game is now going under a major reconstruction, the beta will still remain until the new demo arrives.