MENU OVERVIEW
The game was released on December 1, 2020 on the play market site.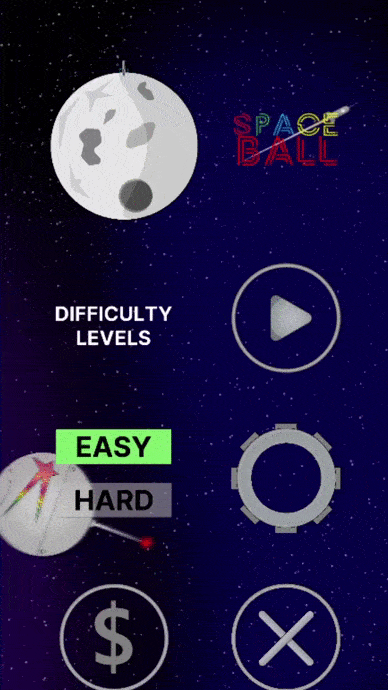 The game has two difficulty levels - easy and difficult. The easy level adds +2 when collecting the cylinder to the number of starts, and the hard level +1.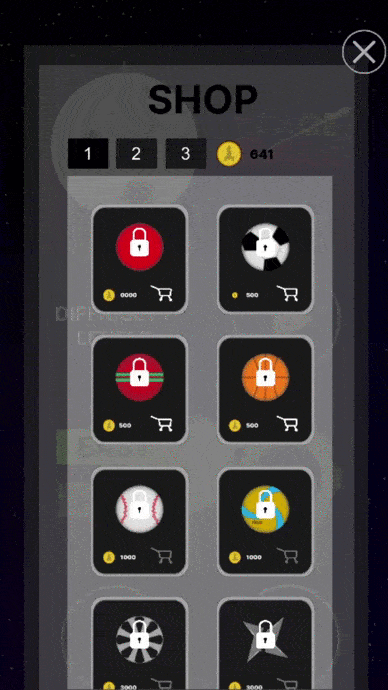 The store has 3 pages: Buying skins; Purchase of abilities; Buying cases. At this stage, a small but varied number of skins are provided, which will be replenished with updates.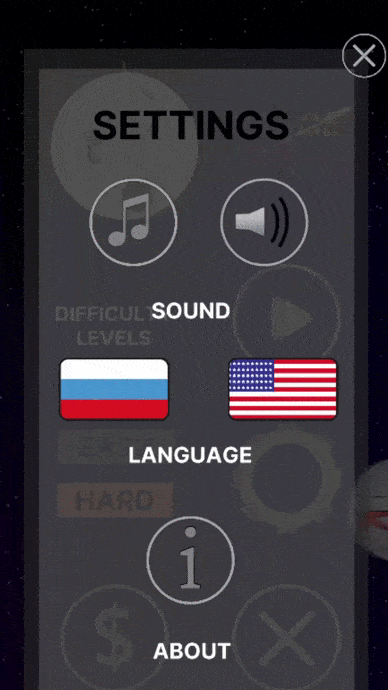 In the settings you can change the language, turn off the sound and melody, and read the information about the developer.
GAMEPLAY

The game features 10 levels of varying difficulty. The point of the game is to score as high a record as possible and complete all levels.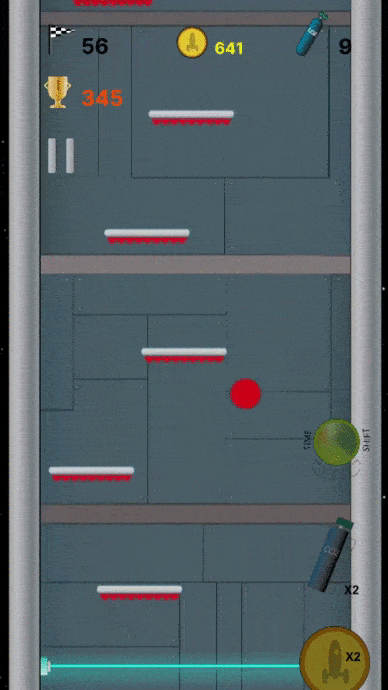 You need to run the ball up, the higher you are, the higher the record, but do not forget to follow the counter of starts, in the right corner of the screen, if they end up you lose.
Also, avoid the laser spikes near the platforms, they can kill you!
Ability
You have 3 abilities to choose from: Time shift; Multiplication of collected cylinders; Multiplication of collected coins.Abilities can be purchased for in-game currency, or for watching a river. Abilities are one-time use and tend to end.
The game is available on the site by the link: Play.google.com