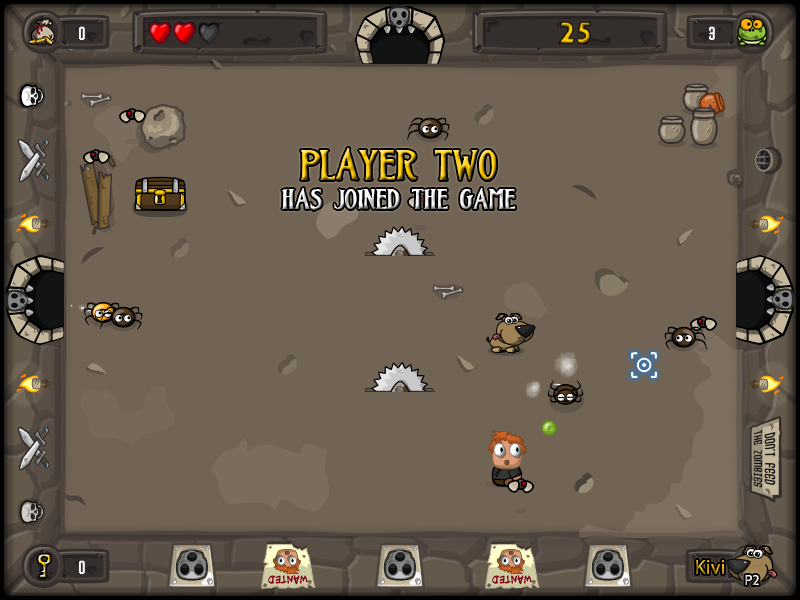 NEW

CO-OP mode for two players! ( for two player mode press F2 at any time during the game. If you want to play again with CPU, press F2 again)
dungeon - Alien Ship! (under development)
graphics and decoration
hero friend - Dog name Kivi :-D Kivi can be controled by player 2 or computer and help hero with fight, catch some coins and power-ups.
monsters like Alien, Robot, Fly Droid or UFO :-O
music and sounds for last dungeon
traps

PLEASE

read ingame HELP for more info about "CO-OP" mode. ...Be gentle, co-op is under development and may contain bugs... :-)
Enjoy!