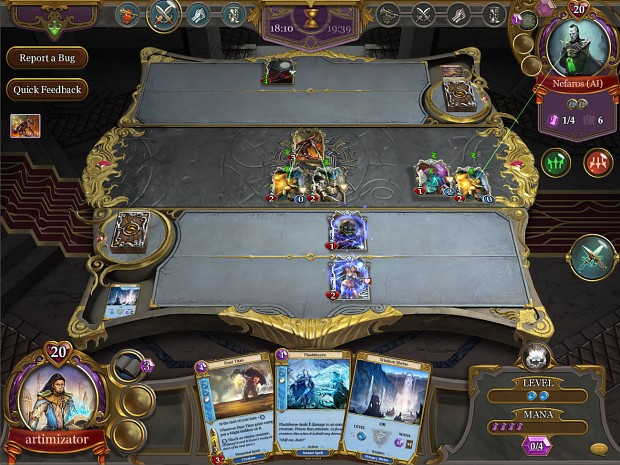 Hello Spellweaver friends,
on October 29th we released a big patch introducing
The New Spellweaver 3D Battlefield!
We really hope you like the new battlefield, because it was a feature we put a huge amount of time and resources in. It is definitely a step in the right direction. Please, note that we are not done with all visuals yet – more fine touches will be added until the release of the game in late January 2016.
The new battlefield comes hand in hand with a new background and new card frames for each card type. We improved a lot of the visual FX and card animations to complement the great fresh look of Spellweaver.
Don't waste time and jump right in to try it out if you haven't!