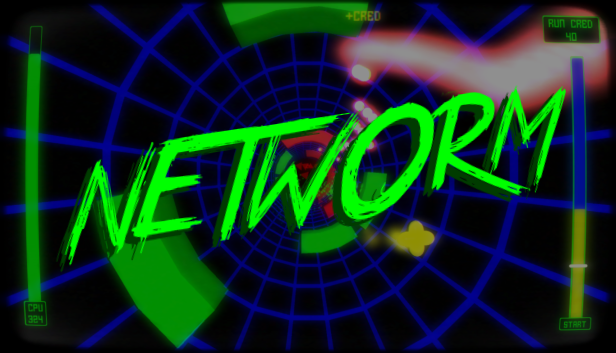 Great news for anyone who dreamed of being a hacker in an 80's sci-fi film (just me then?) as Networm will be releasing on Steam on 27th October 2015.
Featuring significant visual improvements over the Itch.io version, along with Steam Achievements and countless bug fixes, the Steam version will be the definitive version of Cuddly Zombie Games debut game.
Casting the player as an anonymous hacker, Networm demands razor-sharp reflexes and quick wits as they try to navigate the treacherous connection ports, dodging or destroying hazards in their bid to reach the server root and make off with all the secret data they can fit into their memory banks! In the cyberpunk world of the past's future, the player can choose to sell or leak this data, earning either hard cash or credibility in the hacking community. Either way, these resources can be used to buy bigger and better tools, ready for more lucrative runs against juicier servers in the future.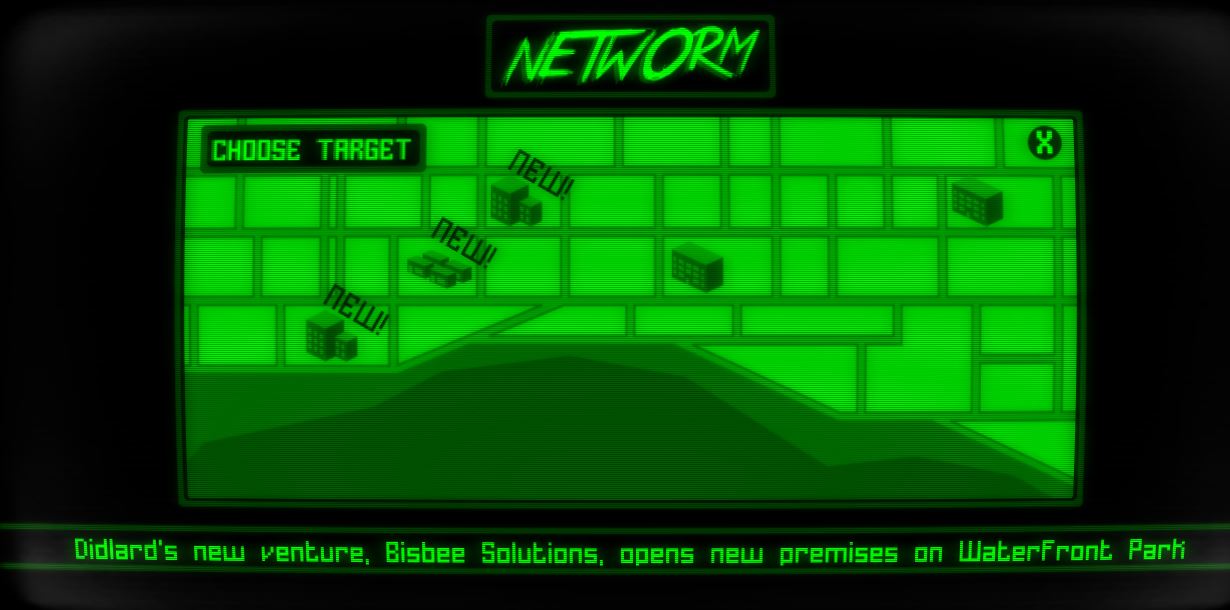 As the game progresses, the player can learn more about the world of Networm from their stolen files, ultimately uncovering a shadowy global conspiracy in the finest traditions of Cyberpunk. Can they thwart the mysterious corporation behind it all, or will they be just another also-ran in the annals of the Mothership BBS?
Networm releases on Steam on 27th October, and will cost $6.99 / £4.99