Most games nowdays have online features. Why shouldnt repong?
Sometimes you dont have enough players at home to have fun with. AI's tend to be pretty stupid C: (Atleast mine are XD Note to self: Work on AI behavior..)
Here is what ive been working on.
Like always, I tend to keep things pretty simple.
The server is running in the background, so you cant see the ui.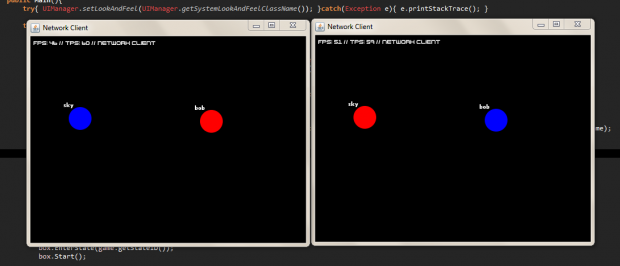 Nothing much is happening here. These two circles are communicating with each other through a server. The way repong will handle connections between client and server will be somewhat simillar, since the only things moving are the paddles, and the ball.
I like the name bob, dont judge me.
Thats all for now. Just felt like giving a small heads up to anyone looking foward to this game c:
I'll give a more detailed update after I test some more of this little program.