Network | Christmas Development Update, Fresh Footage, Website & Closed Alpha
First and foremost, from all of us at Virtus Studios, we would like to wish you all a merry Christmas and a happy new year. This past year has been absolutely amazing and we would like to thank you all for your continued support from the community and most importantly our development team for their hard work and commitment.
We have so much lined up for 2014 and hope it will be just as successful as 2013. We hope you all continue to offer your support and we will be delivering some awesome, new progress on Christmas Day.
Development Update
Today, we also released a the very first of a long series of development update videos, showing of video footage of Network as it happens. In today's update you can take a look at a small section of pieces created in the month that we've been working in-engine so far. Make sure that you stay tuned for more updates.
Old scenes revisited
In today's development update we released some footage of our old scenes, revisited in unreal engine 4 looking sexy. The content shown in today's update is just a tiny little taster of what's to come and the quality that we can produce with unreal engine 4.
Website
In addition to the above, we will be releasing a website dedicated to Network shortly after the new year allowing you all to check out the latest media, news and other information about the game and most importantly sign up, download and manage your player profile from the website in real time.
Closed Alpha
Lastly, over the past few weeks we have been doing some extensive multiplayer testing, some of which was done in the form of a closed alpha being sent out to a small number of people to test our servers and game and are continuing to do so as our servers allow. We still have plenty of things to work on and are putting new content and features in daily.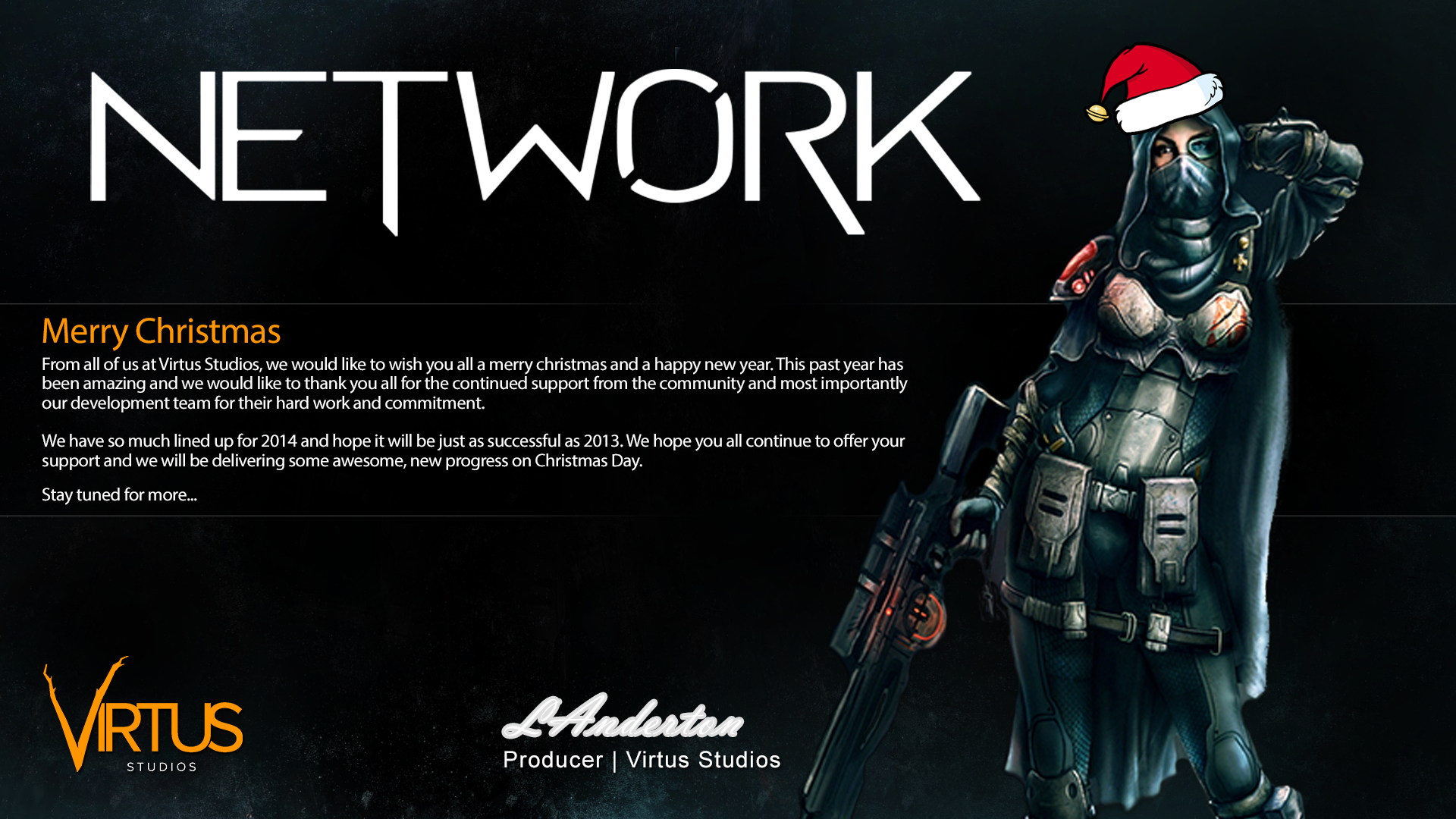 Recruitment
Last but not least, we are currently looking for some new team members. Having said that, if you're interested in working with a highly passionate and profession team working with cutting edge, industry standard game development technology make sure you check out our careers page on our website or on Indiedb!
Reminder // Don't forget to check out our various social media pages to stay updated and for more information regarding Network from their links provided below.
Luke Anderton | Lead Developer signing out!