Hey all! Looks like this is the first blog post, so let's start off with a big update, and a new office room :)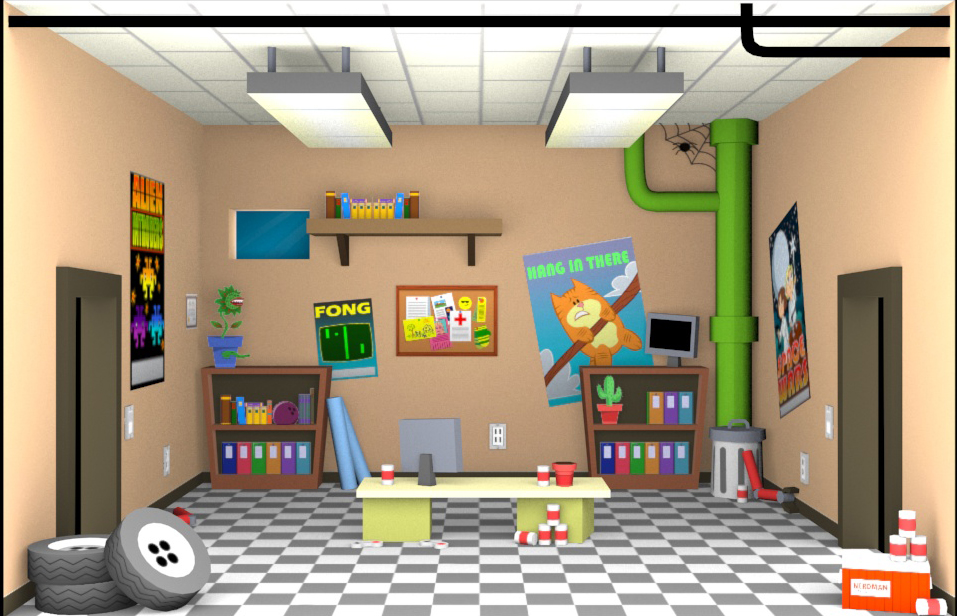 Nerdtopia is going through some exciting updates to add in a battle and weapons system, overhaul a bunch of art, and add in some roguelike features. Gonna talk a bit about the battle system, the weapons and ammo system, and the art updates, then save delving into the roguelike features until next week. So I'll stop talking about what we're going to talk about, and start talking about what we're going to talk about.
Battle System
Probably the biggest update is the new battle system and the enemy raids. Enemies now invade your tower and attack your nerds, and the nerds will defend themselves. Enemies have a chance to drop their weapons, which nerds will automatically run over to and pick up. Enemies will also have a chance to drop memory fragments, which are used to unlock permanent upgrades and abilities. Several enemy AI behaviours have been implemented with more on the way, and a new room has been added, the Security room, to help defend against enemies with its wall mounted turrets. And another room, the Hospital room, is on the to-do list :)
Weapons and Ammo System
I took a shot at designing the weapons and ammo system and based them on how guns actually work. Each gun has a range of ammo that can be loaded into it, and each gun has its own accuracy rating, rate of fire, magazine size, reload speed, and more. Some guns can burst fire, and yes there's grenade and rocket launchers!
Guns are pretty neat, and though I don't have my Canadian firearms license, my brother bless his heart, makes sure I hear everything about them. Quite the tinkerer, he built potato guns using literally the same gas that welders use to cut steel, until one blew up in his face and deafened him in his right ear, then moved on to collecting and restoring firearms. Maybe safer? Probably, but I'm not really sure. At any rate though, we can thank him for inspiring the design of our weapons and ammo system :)
Art Updates
We're overhauling all the tower rooms and their upgrades to give them a larger sense of depth and a bit more character. The room upgrades are going to be more unique so they'll feel less like an extension of the previous room upgrade level and more like a completely new room just in the same theme. The object decorations within the rooms are also being redone in 3D so they'll feel much less flat. The first room to get an overhaul is the office, and the next is the Power Generator room.
The office and its upgrades: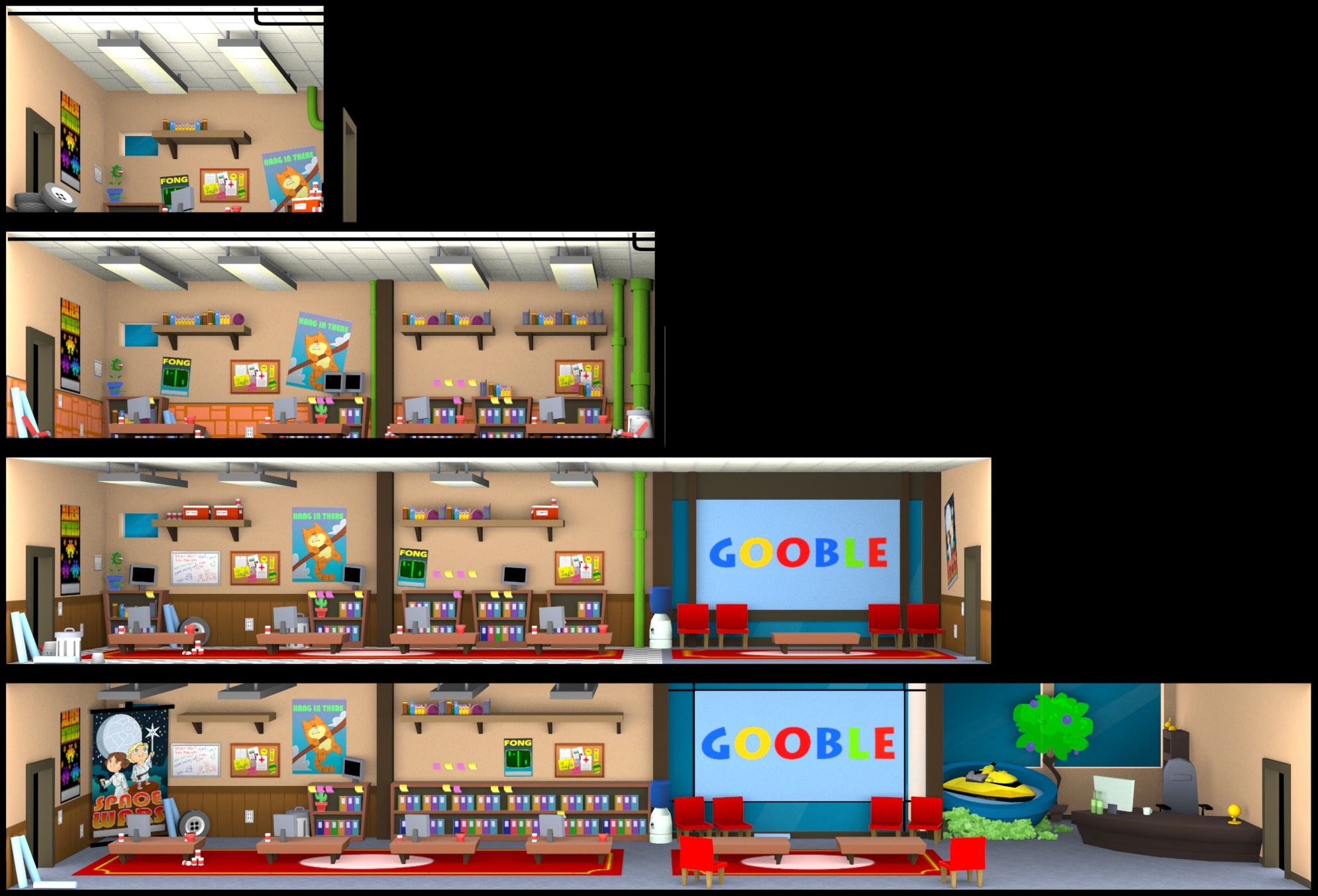 And the power generator room, just not textured: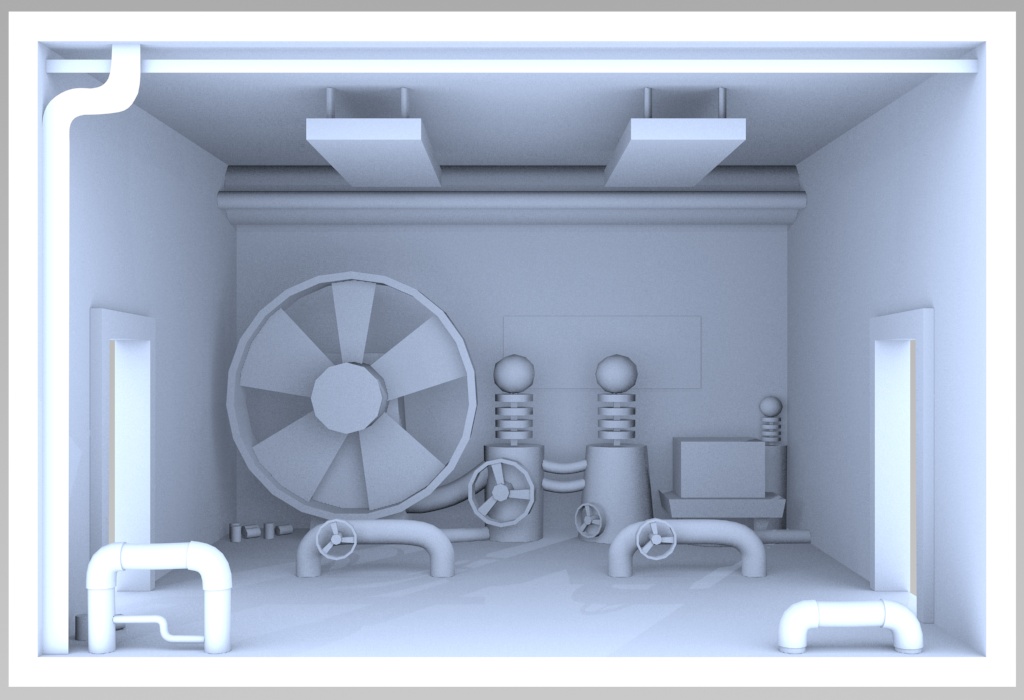 That's it for this week, check back next Friday for another update where we'll be covering the roguelike features, pathfinding system, and more.
Any comments or questions are very welcome. Cheers! :)
- Brent