Hey there,
here is an update on our progress on NeoWars.
Closed Beta
We have recently started our closed beta and its a big learning process for us. Send out mails mainly to friends and family and a few people who registered on our site. Still realizing people do not have much time and motivation to play the game and you need a lot of patience. We have 60 peoples on the list, and 3-4 people who wrote some feedback. But very few people really dig into the game and give awesome feedback.
You can still register for beta here.

We also fucked up the beta 2 release, because the savegame changed. So people had to delete their old versions before they could install and play the new version. And people will not read e-mails, so apprently this was really bad from our side. We should have made the savegame update compatible , but I was a bit too lazy and thought people would read their e-mail.

We are going to open the beta probably in the next 3-4 days. We need some more bugfixes and the intro needs to be redone before we dare to open it up.

Leveldesign
Leveldesign is getting really really slow. Playing every level 1-2 hours and while building and then playing them again and again in the broad context of all levels. We have communicated 50 Levels, we have 40 levels done, 30 okish balanced. So 20 more we need to invest a lot of time in. We will also add some "elite" levels which will need a certain set of gears, otherwise winning will be not possible. Those levels are not dependend on completing the campaign, but will give players an opportunity, which want a bigger challenge.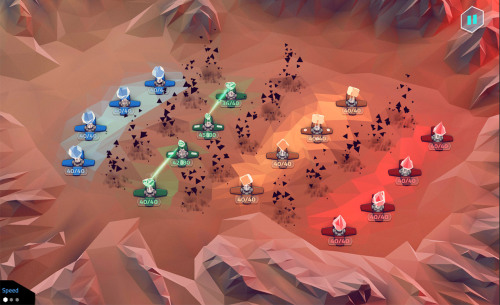 Website
Peer our artist was very effective the last few days. He finished the trailer as well as our new website. The website is done with the shore theme from wordpress which is really good. We tried different ones but this was really good and quite flexible. New and shiny NeoWars website.
Trailer
The trailer is done. We are happy with it, even though we know it has quite some flaws. But at the moment we cannot invest more time and money into it. Peer has worked on the trailer for quite a while, trying different things. We don't have the experience of making top notch trailers, but I am really impressed how good the result is. The music from our Sounddesigner JCO really helps to make this trailer awesome.