Customizing The Game
NeonXSZ's world is created in a rather unusual way and one of the more interesting benefits, along with blisteringly fast speed, is that it allows us to create new colour schemes for the entire world within a couple of hours. This includes a very different look for each of the game's four factions, and a totally different look again for each one depending on whether they are friendly or hostile to the player.
Here's an example of how just one room in a single friendly area changes instantly as the player chooses different colour schemes. Each one would look totally different again if the player were hostile with the faction controlling the room.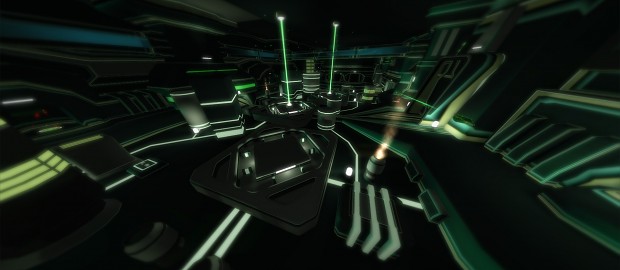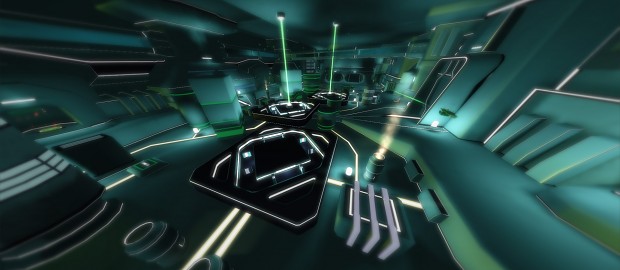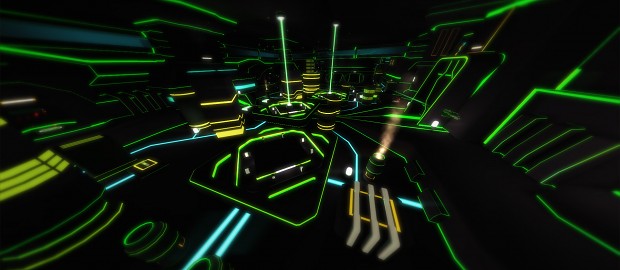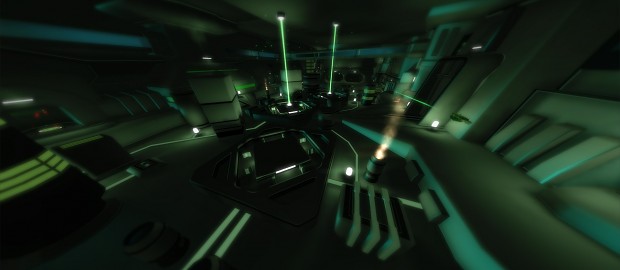 And a video of it in action:
Further Customization Options
The player is also given an interface to allow them to recolour the various parts of their ships and their ship's cockpit.
To allow players at every skill level to get the most from the game they can tweak the damage enemies do to them and even the skill level of the artificial intelligence they will compete against. Changing these settings automatically alters the player's loot multiplier. Play the game on easy settings and you get less loot but you will kill faster so it all balances out.
Another unusual option for the player is the ability to control how fast the game runs. At 50% speed the game will run like it is in slow-motion, yet the player is able to fine tune this speed to any value between 50% and 100%. This allows less experienced players to slow things down to controllable levels while leaving the veterans to push it to the limit and travel at speeds in excess of 500km/h in realtime.
Thanks for taking the time to read this far :)
We hope you will consider helping to fund it's continued development on Desura