"The game is nearing completion" and that's a very cool thing to say! Most of my time the last week orso has been about tweaking the gameplay in various area's and ironing out all the stuff that keeps popping up and irritating me. The more time I spend on this, the better the end game will be.
The different player classes now have more distinction between their strengths and weaknesses, I still have to figure out how to let the player know this, but it will be obvious when you play: The Warrior starts out very strong and his weapon will continue to become more powerful as you level up, but his magic is very bad, so picking up runes is basically wasted on him as they only last a few seconds.
The valkyrie has the weakest weapons and they don't get much more powerful as you progress, but she levels up much faster then the other classes and her rune-skills become insane.
All this stuff takes a lot of play testing obviously, and I'm not done with that yet but right now I reach about the same dungeon-level with each class, so they seem to be fairly even.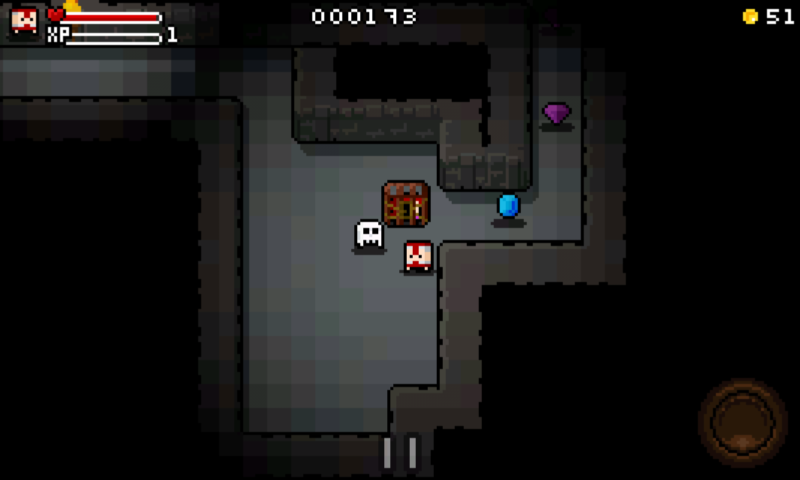 One other step was making the weapon upgrades a bit more visual, so I've added special effects and different sprites depending on the power of your weapon. I also added various special effects and stuff to other places of the game, this is what I like to call "game gravy" as it makes your game look a lot more complete and it shows the love you put into it as a developer. Basically if you, as a developer, can't be bothered to add the extra bits and pieces, will the player really be interested in the game?
The content was great, but I couldn't shake the feeling that I needed to add more variations as you progressed, so I added a couple of other monsters and surprises to make sure players keep seeing new stuff for a while and get value for their money!
Right now I still have some things open, I did two attempts at "boss levels" but I just can't seem to get them right or interesting.. so I might actually replace them with a new idea I have which will need some testing before I announce it!
The music still needs work, so Gavin will be starting on that shortly (I hope!) and I need to do some work on the game interface. I'll have to figure out how to display the various character class properties, and I want some statistics on the game-over screen.
Finally I need to add a 2player co-op mode! It should be a blast playing it on an Ouya, iosGamedock, or with Greenthrottle controllers – this post is not sponsored, I just love these gadgets