So, I've recently realised that I've been really neglecting The Veiled Stars's Mod DB page. I've not even been on here for months, so I've no idea what's been going down. I extend a massive thank you to 10th-Gaming for transferring most of the updates I've been posting on our forums onto here.
This said, from now on I will make a great effort to keep progress updates coming thick and fast to you guys. I shall repost all of the Dev Diaries that I have been posting on our forum here, so that you guys can see.
Now, there was an issue in which our forum wasn't sending you activation emails successfully - I have fixed this issue. You are now automatically activated upon registration - no email required. So, now, you can ask your questions over on our forum where your posts will 100% definitely be read by me, and I will answer all questions you have - unless you're asking for a release date, in which case I will kindly request that you go kiss an orc.
So, before I talk about development progress and news (the boring stuff!), let's give y'all some previews!
Now, I've always been unhealthily obsessed with a love for Nazgul. They're just so damn badass. So, you'll understand why I spent two days perfecting them! Here is where I've got so far.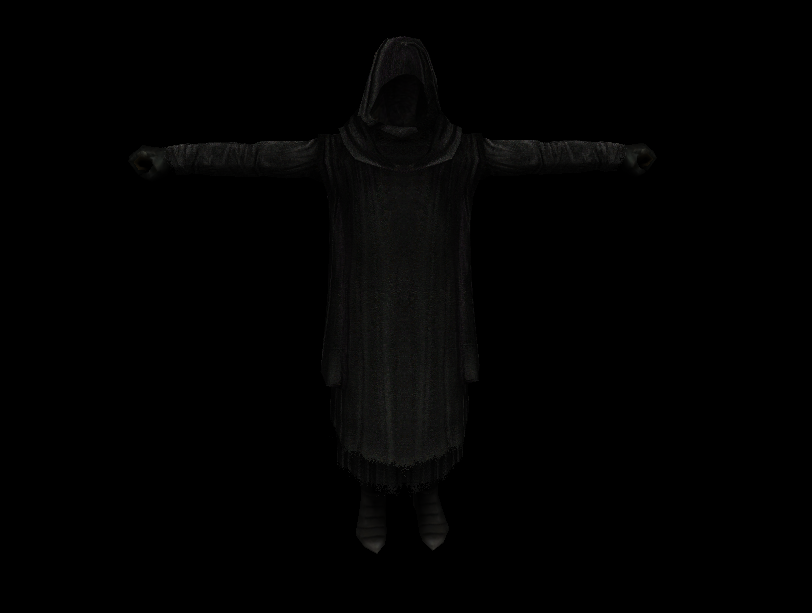 In-game, the Nazgul will be Mordor Lords - so you can't play as them. However, I will probably release a quick sub-mod which makes their equipment attainable, as I'm sure many of you (myself included!) will want to walk around stabbing people with Angmar blades.
Ooh, look, more previews! Only a lickle one this time.
Two plain Rohan Swords, for the Eorling Militia.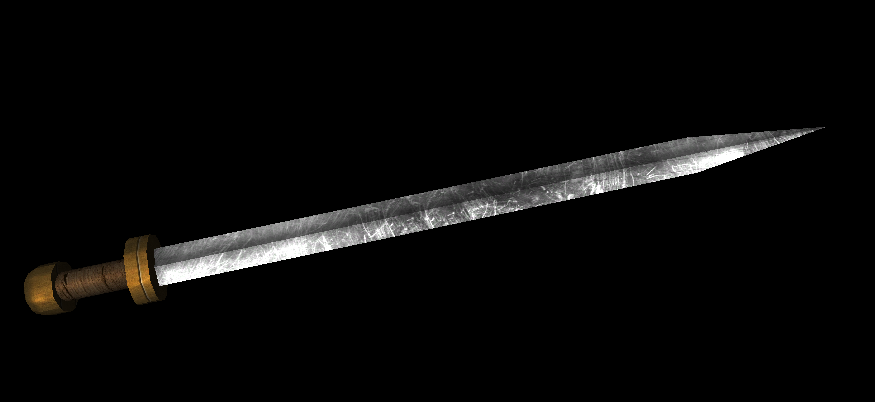 Okay, I'm sorry to say that preview time is now over, for this update. However, if you want to see more of the stuff TVS has to show, look here!
Now for the boring part, I'm afraid. Development news. Ugh. Development.
(I'm joking. I love making The Veiled Stars!)
Righty then. Our development team currently consists of... uhm. Me. Yeah, just me. However, considering I can model, texture, code and do everything, that's not a problem. (Breathe, people).
Anyway, over the last couple of weeks I've been pressing forward on the coding front. I have added companions to the mod, and I'm currently equipping all the lords in the game. (that's tonight's job.)
I've done tonnes of modelling. You folks should probably know that you only see about 10% of the models I've made - the rest will be revealed when you get into the game!
So, although you've heard very little from me, I can tell you that I've been working like a dog, and it's coming together really damn nicely now.
Thanks for your continued support - I promise that I will not let you down!
Thanks,
Jarvisimo
For information on release planning: Theveiledstars.thewolfstar.co.uk
To ask quick questions about the mod: Theveiledstars.thewolfstar.co.uk