In this first devblog I present the first class of warships of Navy Warfare.
The Arleigh Burke class is a first American class introduced in the game, they are a very good ships.
They are armed with one 5-inch gun Mk-45 mod 4, two Phalanx CWIS (close-in weapon system), two Mark 32 triple torpedo tubes, eight anti-ship missiles and ninety six surface-to-air missiles.
Here are some pictures of it :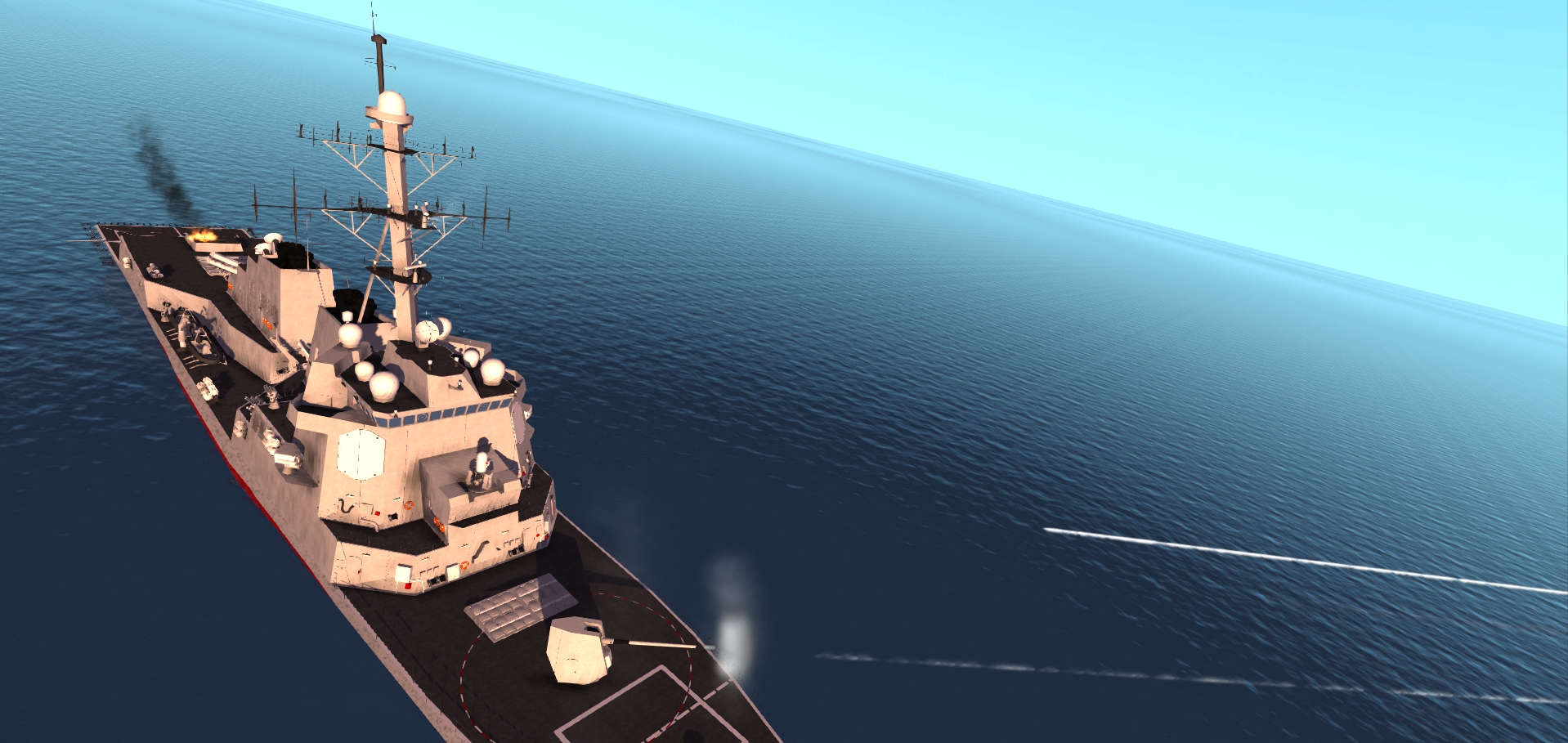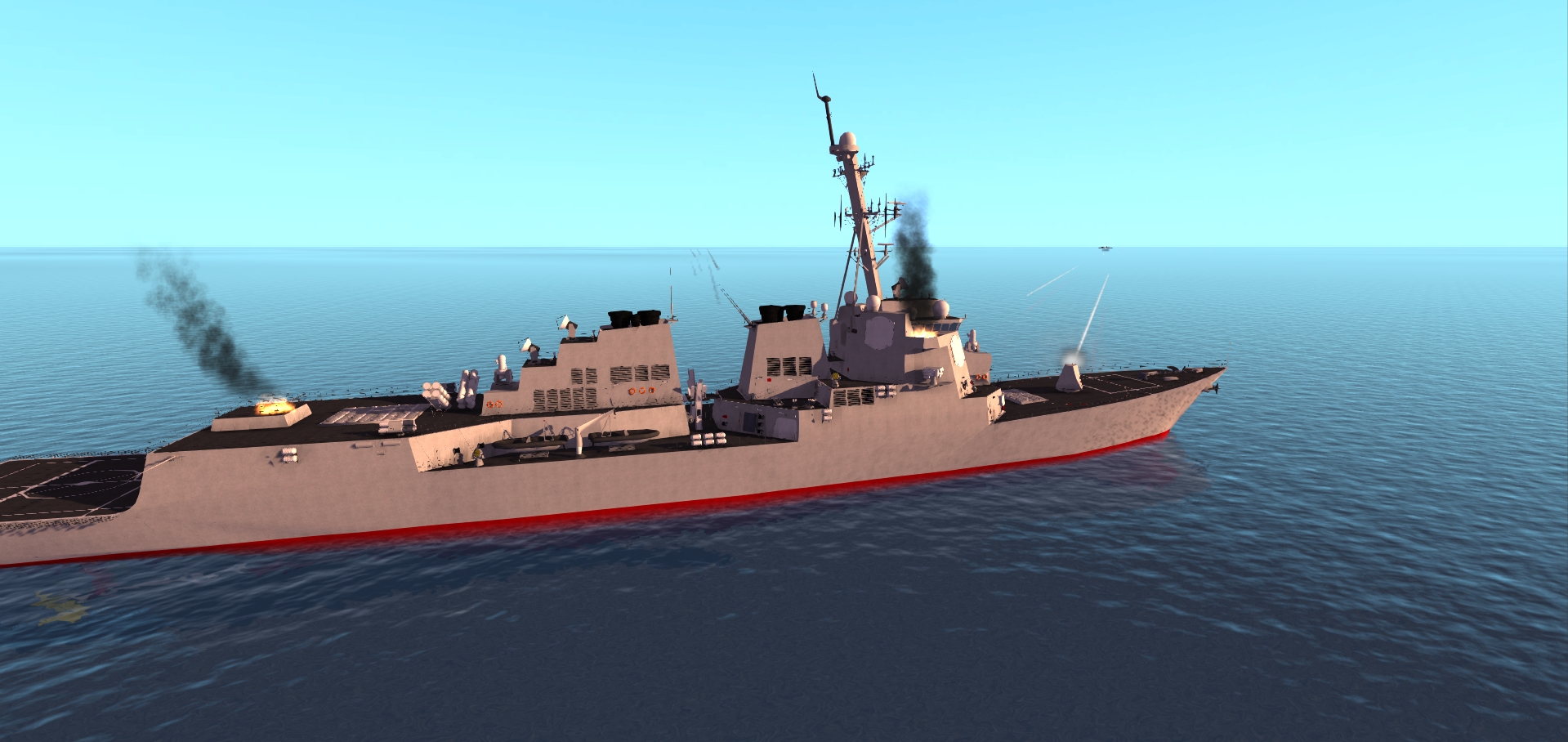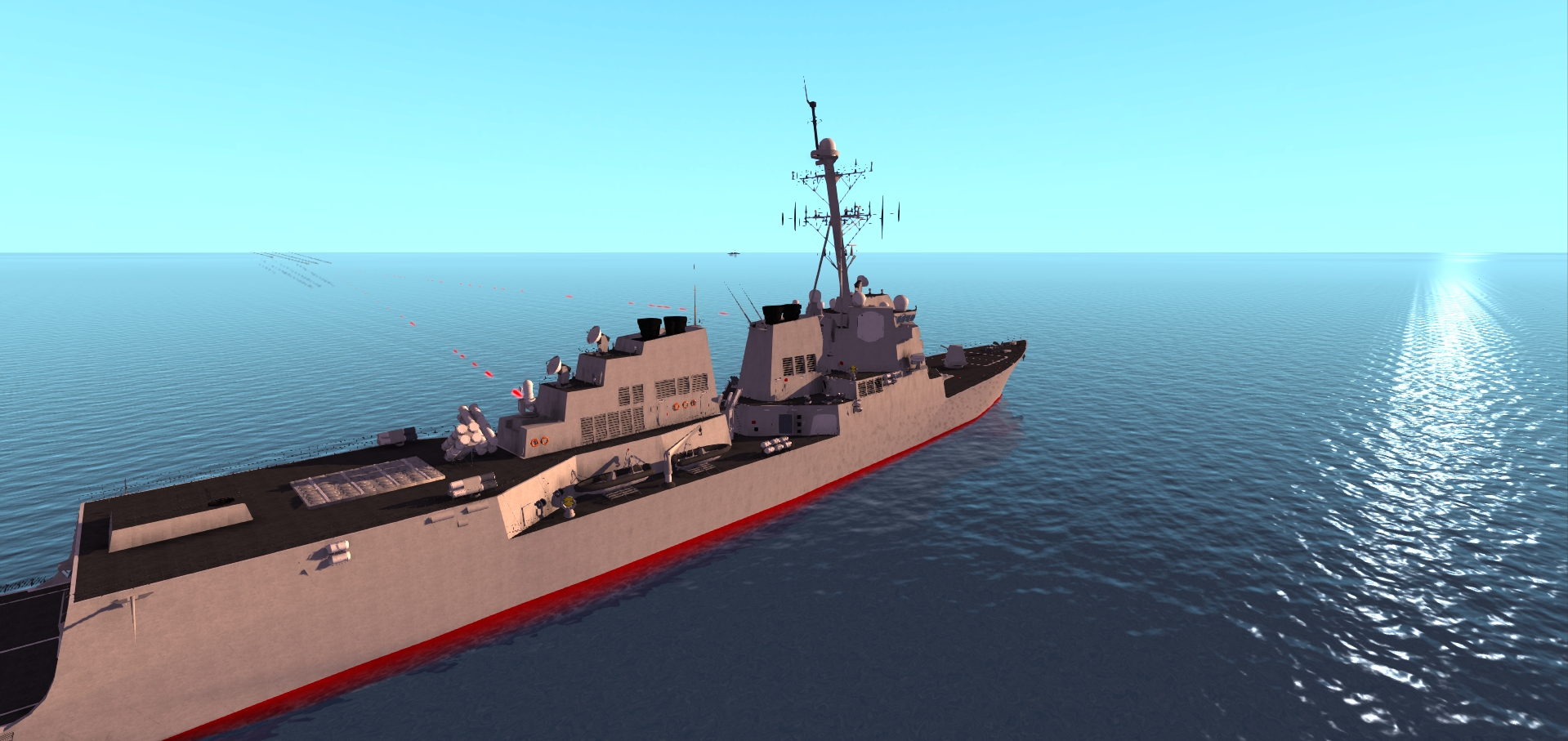 I will not talk about the tiers of the ships but you should know that there will be 5 tiers and Arleigh Burke class will be a tier 5. I will talk about tiers of ships in a next article.
You will discover a new class of ship in the next devblog.