Hi all, welcome on devblog 2 of Navy Warfare.
Ships :
I added 3 ships and 2 are still WIP.
Georges Leygues-class :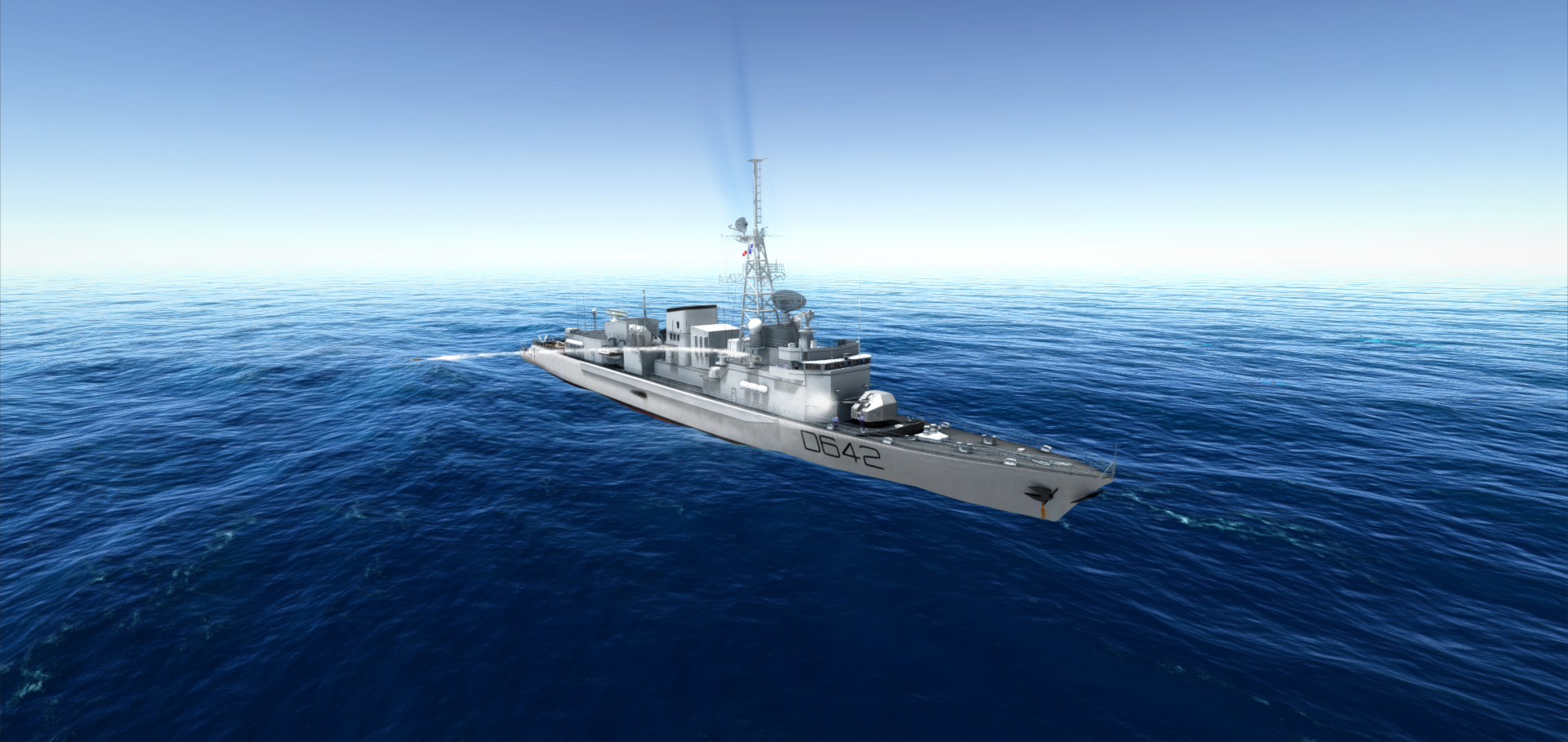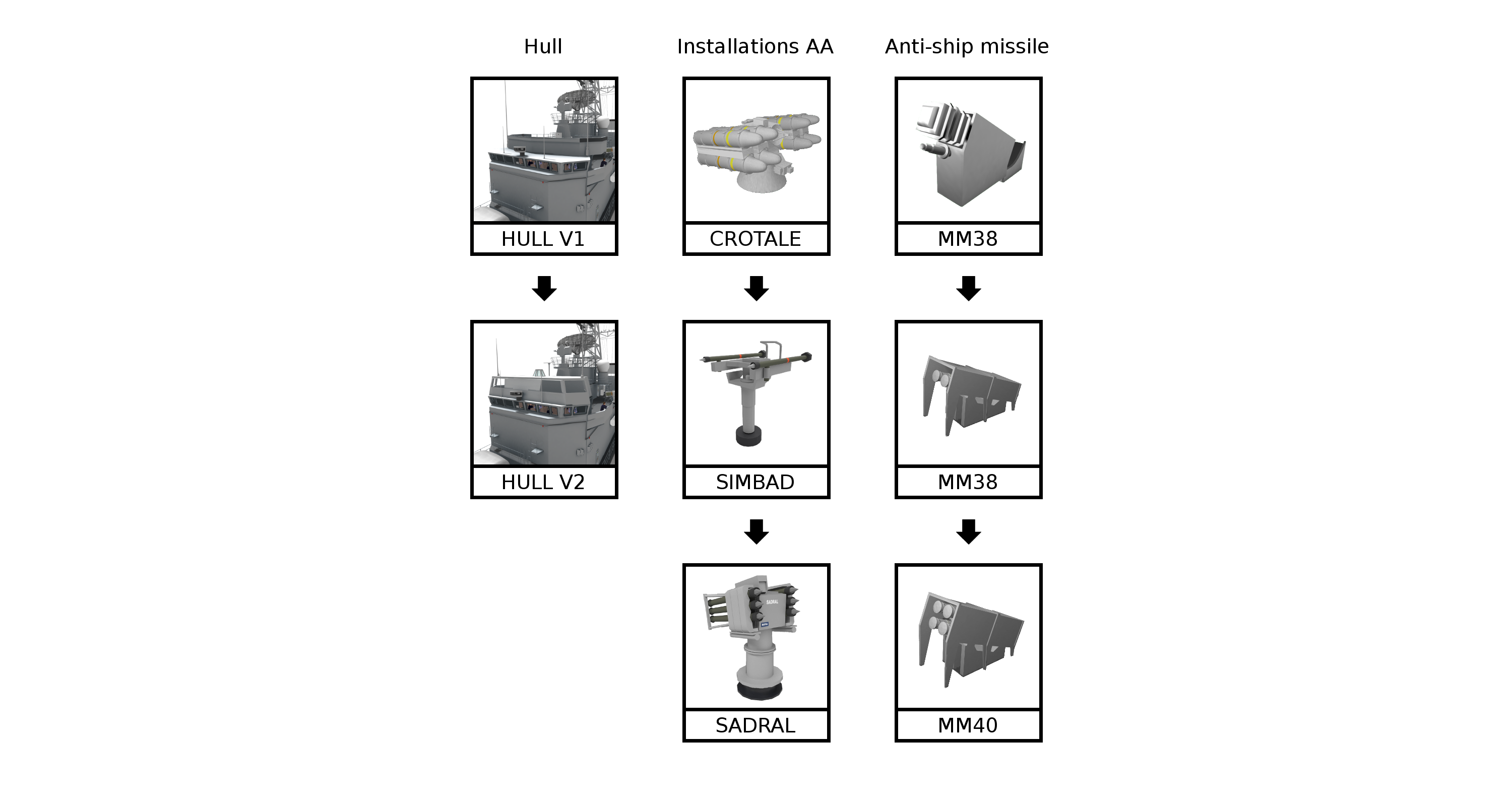 Horizon-class & Durance-class (WIP) :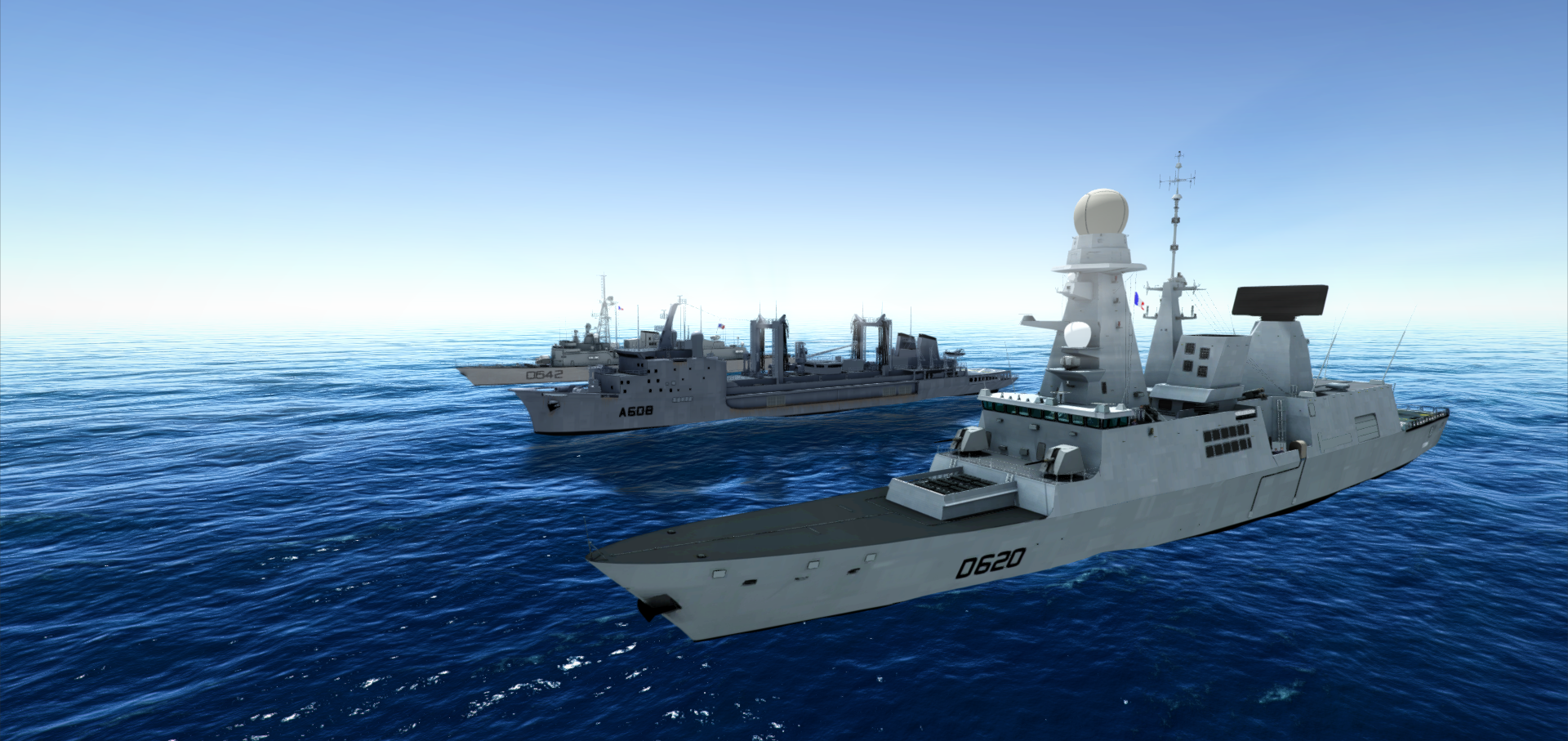 Menu :
Since early August i work on the menu, i hope you appreciate it as much as me. I remind the game will be free so we will not have gold or something like that.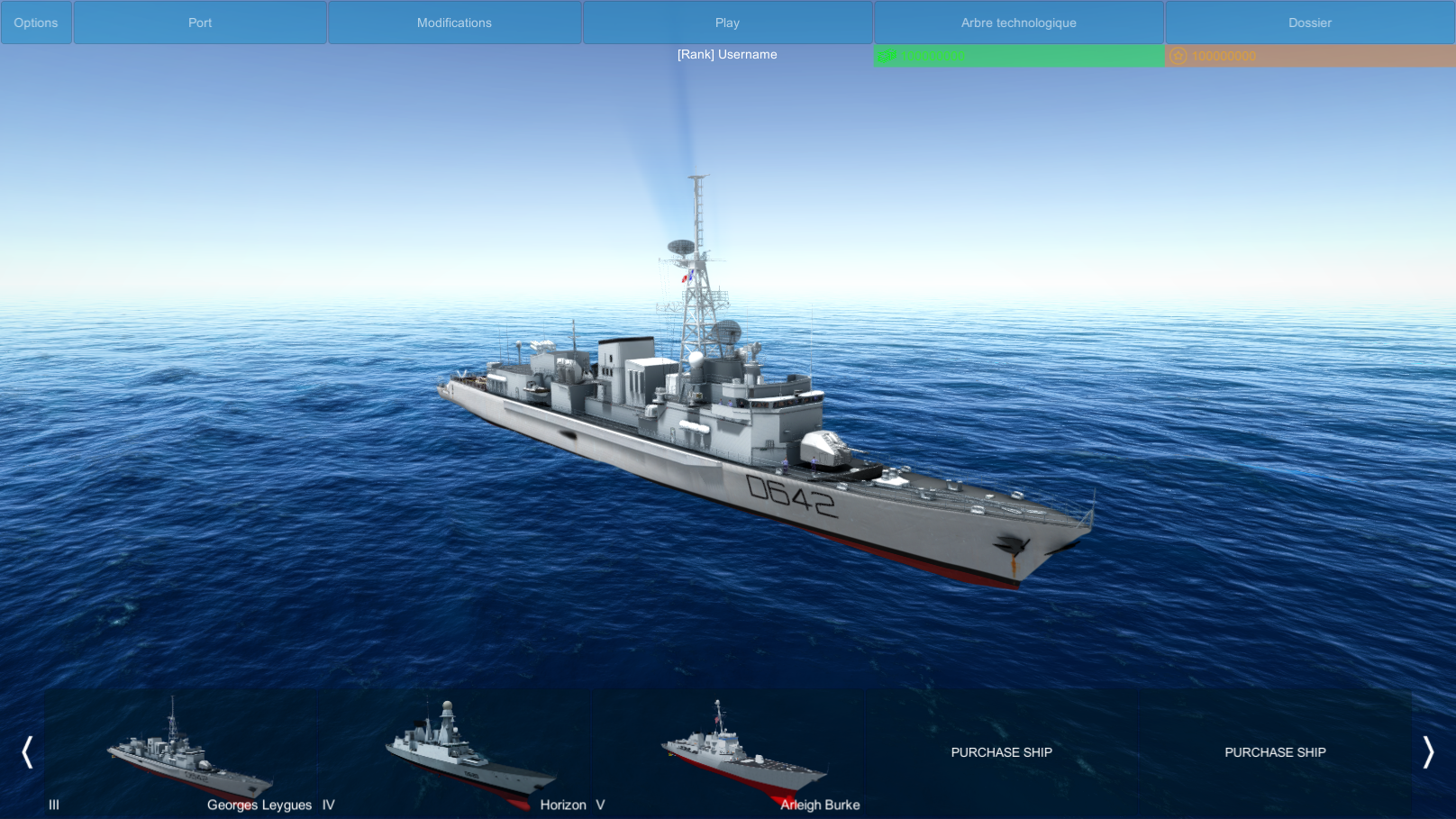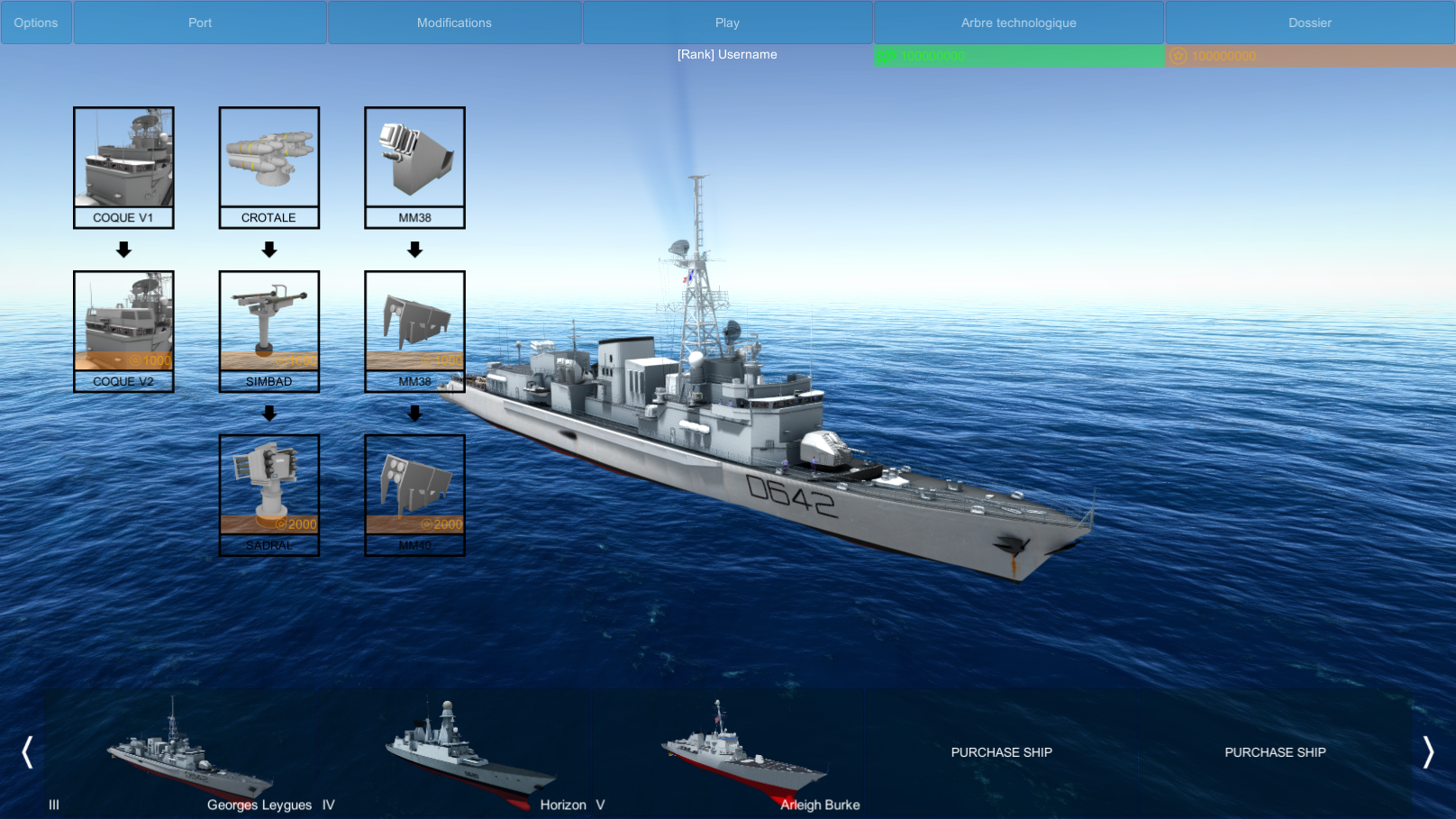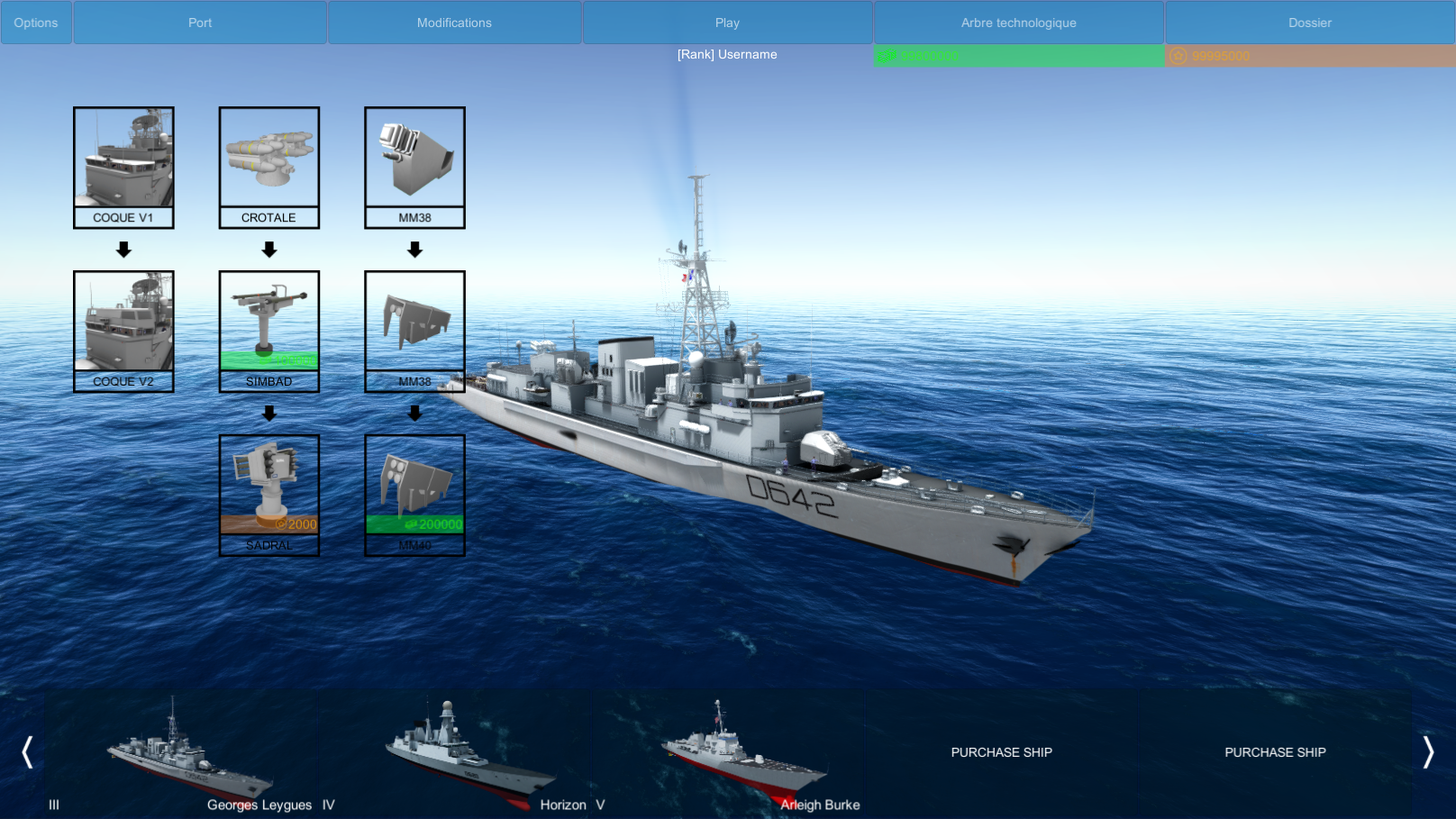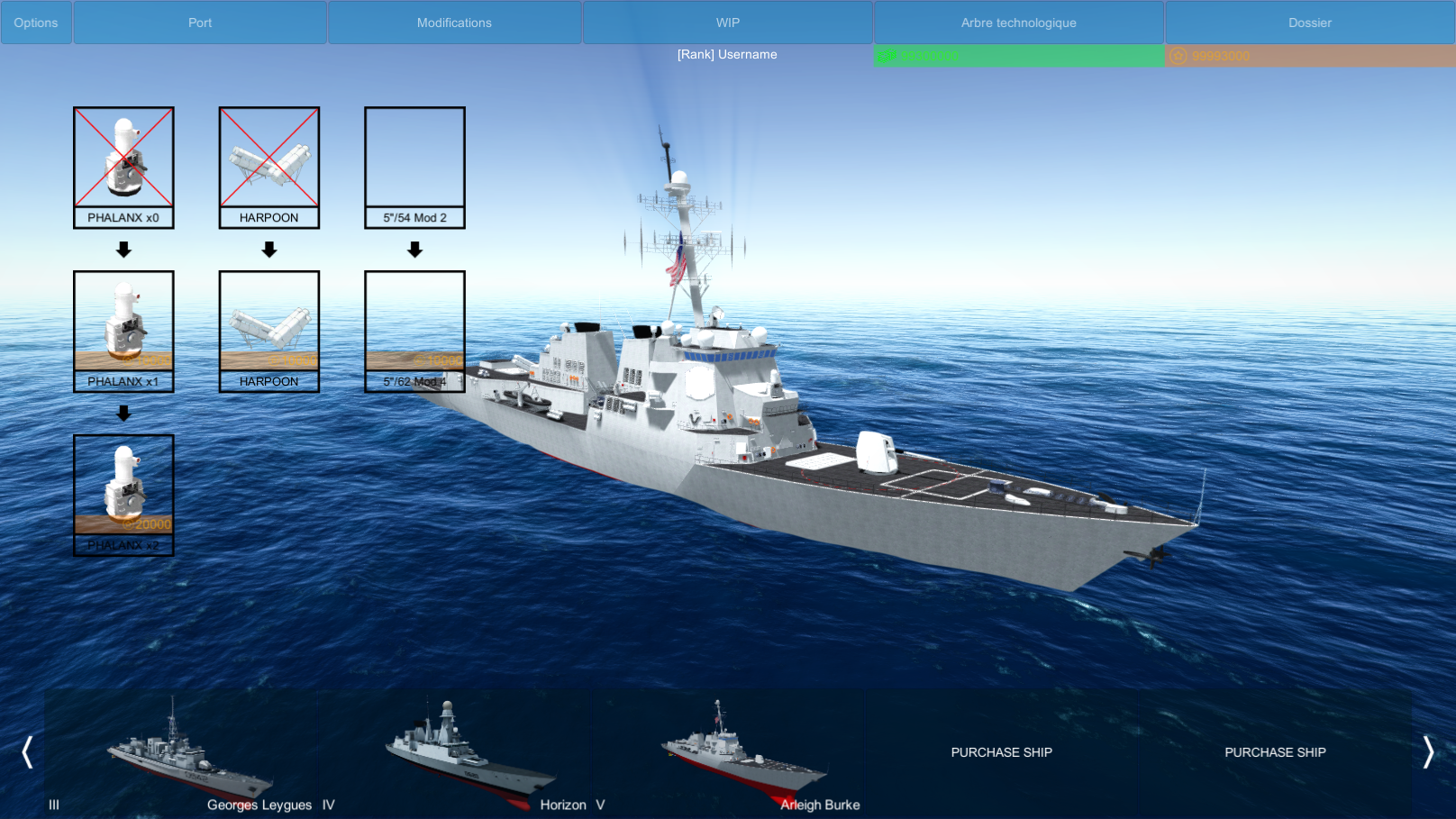 Please let your questions, ideas, advices...