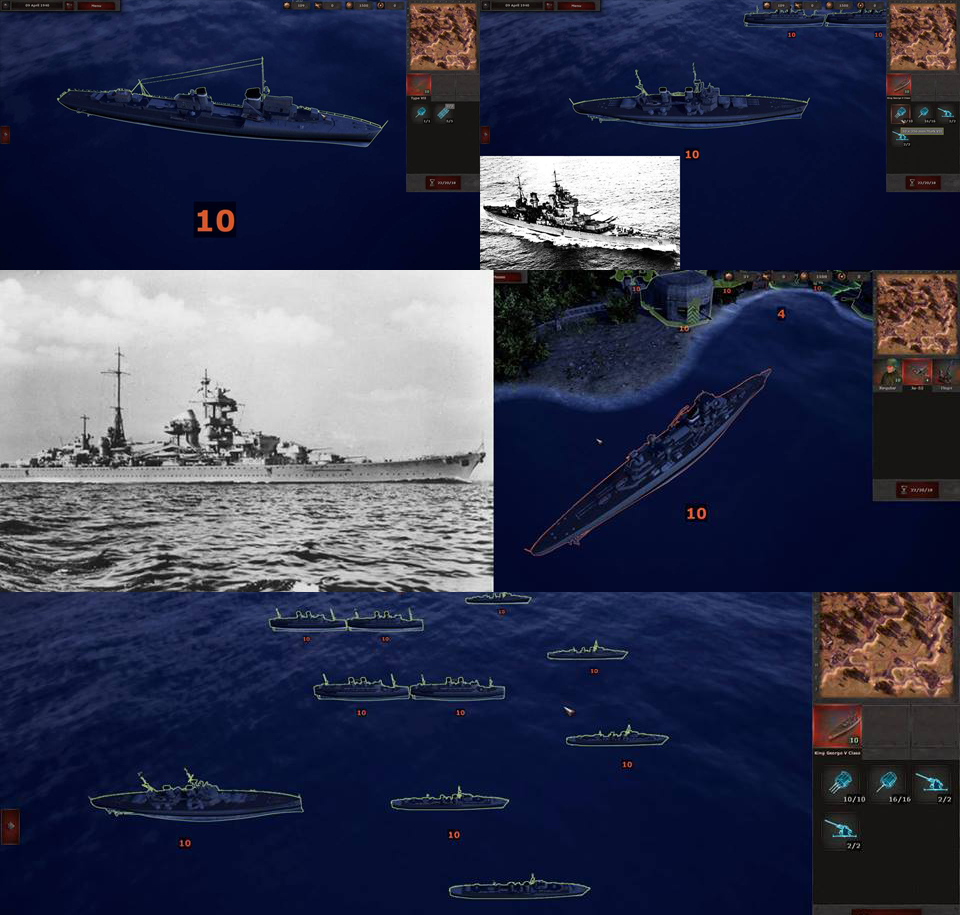 During Operation Weserübung among other ships you will command two big German battleships – Scharnhorst and Gneisenau. Scharnhorst was the lead ship of its class, Gneisenau was the second. Both were completed in 1939 and were armed with a main battery of nine 28 cm (11 in) C/34 guns in three triple turrets.
During operations off Norway, these two battleships engaged the battlecruiser HMS Renown and sank the aircraft carrier HMS Glorious as well as its escort destroyers Acasta and Ardent. In that engagement Scharnhorst achieved one of the longest-range naval gunfire hit in history. Scharnhorst and Gneisenau operated together for much of the early portion of WWII, including missions in the Atlantic to raid British merchant shipping. In its first operation Scharnhorst sank the auxiliary cruiser HMS Rawalpindi in a short engagement.
Gneisenau was heavily damaged in an Allied air raid against Kiel. Scharnhorst was sunk by the Royal Navy battleship HMS Duke of York during the battle of North Cape.