Hello Captains
Steam Greenlight
Naval Action recently reached top #10 position on Steam Greenlight. We would like to thank our fans for the tremendous support and trust. If you have not voted yet please do so as every vote counts.
Steamcommunity.com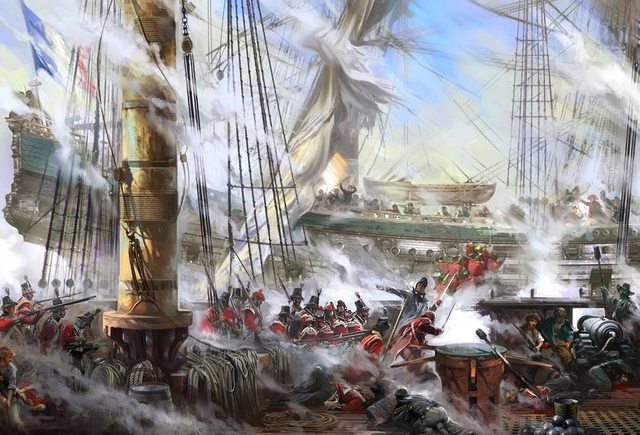 Optimized Water
We are continuing optimization work to improve performance on mid quality computers. We were able to achieve a very good FPS boost, while keeping the visual quality high. Here are the examples of the medium quality water at various distance.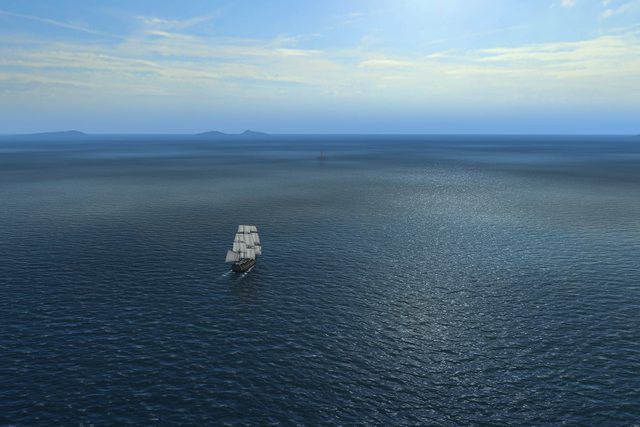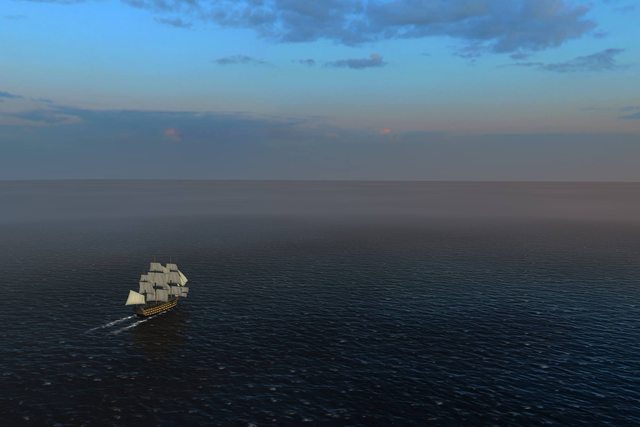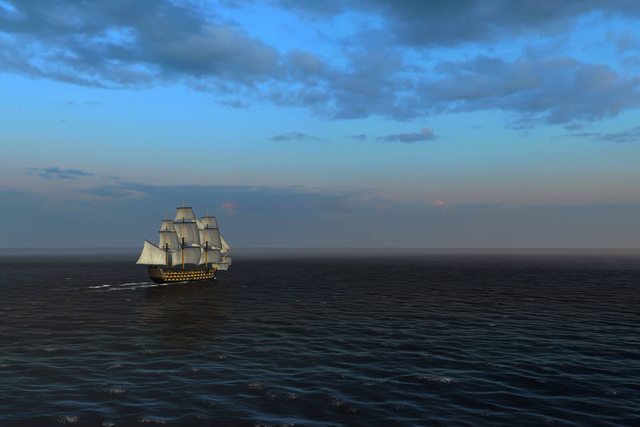 50 Ships encounter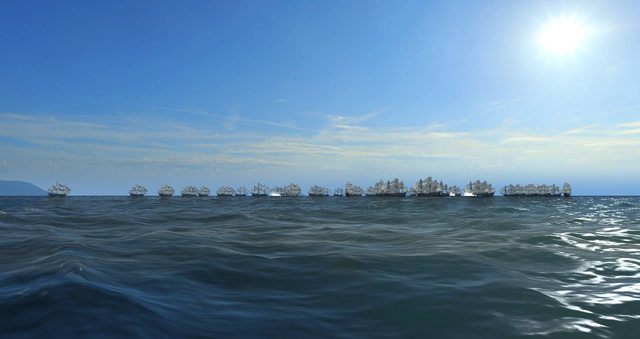 National Flags
Many have asked us about starting nations and flag systems that we are going to have in game. Here is a short example of some of the flags that will exist in Naval Action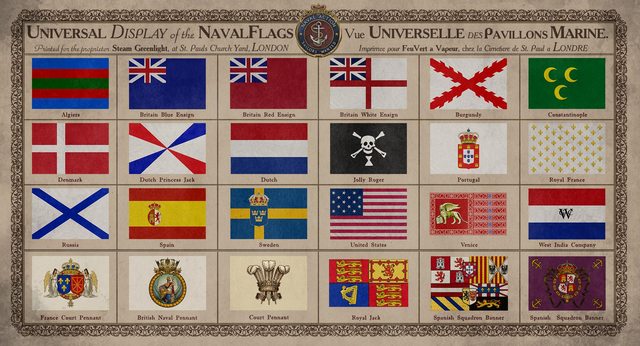 We separate Nationality and Allegiance in our game. Nation is not chosen, but determined by a player. Player can choose to be born a German, when creating a character, and decide to join the Spanish Navy for military service.
Player actions will influence the opportunities and access to the National service. A pirate who actively participated in sinking of Spanish treasure fleets will be welcome in a British Privateer Branch of the Royal Navy, but is Kill on Sight to French fleets and players, if France has a Union with Spain.
Certain skills will allow the player to sail under a false flag, but this will be a serious criminal offence in certain ports. Capture such player and he will be judged by a player court and receive a jail time.
Players can use banners, pennants, and ensigns to show off their battle or economy achievements. Banners will be granted by National Admiralty, State Trade Company, or the government and royal court. Some of the pennants will grant extra bonuses in battle or in open map travel, increasing morale crew morale or other characteristics.
Players can also create their own flags and banners for their squadrons and trade companies, which will be allowed in the game if they are accepted by the developer and voted for by a player committee. To keep the spirit of the Age of Sail, usage of ponies, penises and other unwanted elements will be restricted.
In the long term, player guilds holding significant number of ports could pledge allegiance to a new nation, for example making part of the Antilles Scottish. But that will be extremely hard and will most likely mean war against everyone.
Thanks for your attention
Game-Labs