Hey Everybody!
And now for the second part of the environment systems of Four Realms. Read the last one if you missed out and want to know more about why I put so much work into the environment of Four Realms.
One interesting thing I've found while making this game, once you assign a number significance, that significance grows throughout the game. So, in Four Realms, four becomes the magic number. There are four soft environment systems; Wind, Rain, Night, and Day. Well, there are also four core environment systems.
These are the systems I'll be covering today. They highlight the game, but they also highlight the systems. These environment systems play a critical role in the core game loop of Four Realms. So pay attention and you'll be mastering the hardest difficulty in no time!
Platforming & Flight (Air)
OK, so this is an obvious system, but makes a lot of sense by the rule of four. It's a platforming game; climbing and jumping are going to be par for the course. And while there are many solutions to this problem, one nation rules the rest when it comes to platforming, the Strato-Sultanate. These avians can take flight and avoid the issue altogether, but at the cost of being weaker in combat.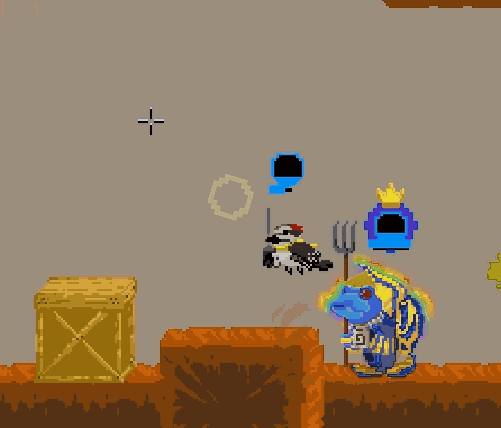 Alternatively the next best nation to handle this is the Fire Realm. Their proficiency at structures lets them build new paths to any objective.
Water (Water)
Pools of water abound in the Four Realms. Any creature can dip their toes and buoyantly bound through the depths, but the Fluid Coalition is the best suited nation for the water. Any creature that can't swim will take continuous damage under water.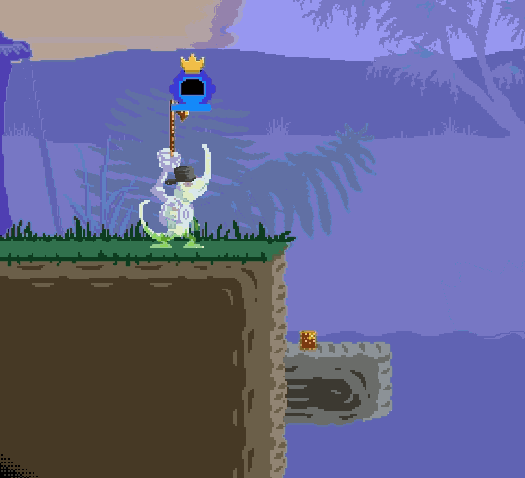 Don't have Water Gems to get out of there. Remember to use the Air spell from the Strato-Sultanate to give your beasts a breathable bubble.
Darkness (Earth)
Darkness, go underground an you visibility drops to nothing. You can overcome this with torches and fire. You could just deal with it. But if you want to over come the Darkness, call on the beasts of the Root Democracy. These clever mammals can see through the pitch black.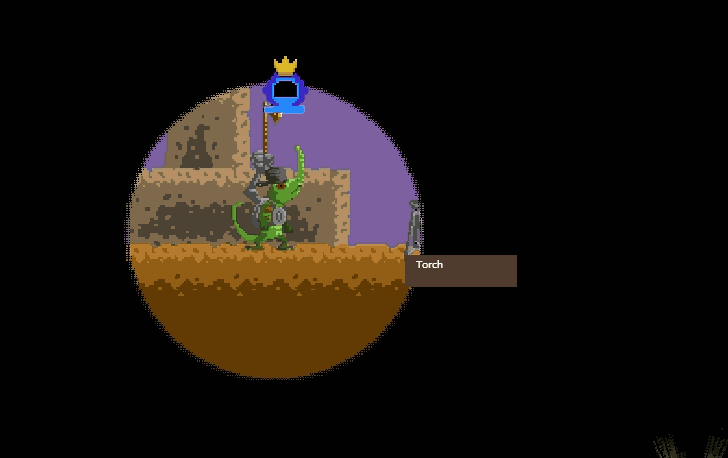 Invisible Objects (Fire)
I mentioned before the rule of four, when first developing this systems I didn't know which nation to which it would belong. But with the power of the other systems this seemed to fit more and more nicely into the Fire Realm. To note, this isn't the ability to turn invisible, but rather to see the invisible. Beasts of the Forged Parliament can see traps, ambushes, walls, passages, and those pesky Water beasts that defy the eye.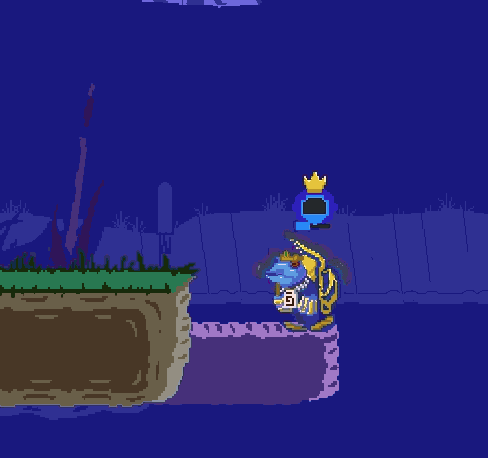 Are you lacking on beasts from the Fire Realm? Never fear, Third Eye is here. This handy spell helps you see those nasty invisible things.
Press
A tough but fair look from GayGamer.net: Gaygamer.net
Thanks for reading and let me know what you think!
-Del