Naturally, this date calls for a celebration. Natural Selection 2 build 259 is now live on Steam – It doesn't have a special name, because its special nature lies in its normality. Natural Selection 2 has been updated countless times since launch, and it is the cumulative improvement that these updates have brought which are most proud of.
The birthday build also includes some new toys to play with – The Shadow Gorge, and Shadow Lerk.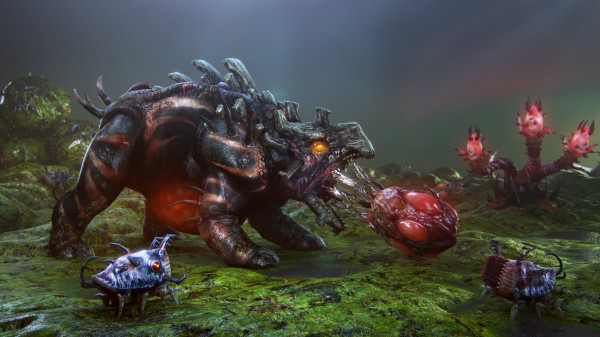 In game model of the Shadow Gorge and some of its toys.

Both the Shadow Gorge and Shadow Lerk are available to everyone that has purchased Shadow Tier in the Natural Selection 2 Reinforcement Program. For a limited time, anyone with Silver, Gold, or Diamond tiers can upgrade to Shadow Tier for only the difference in tier price. To upgrade, go to naturalselection2.com/shadowupgrade.
That's not all. It is also Natural Selection 1′s birthday – It's 11th birthday. To celebrate, a very special piece of Natural Selection history is making a comeback later this year. Here is a teaser. Prepare to nostalgia:


The party carry's over to Steam as well – This Halloween through November 4th, Natural Selection 2 is 75% off on Steam!