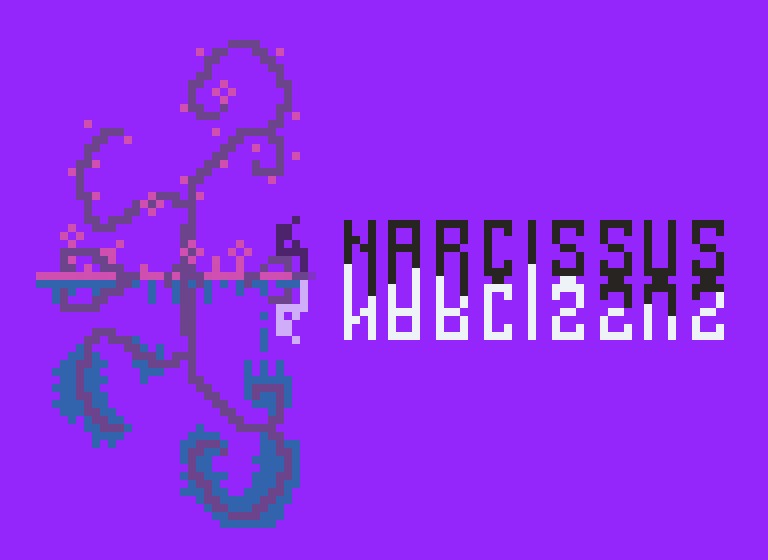 So here's the story so far of Narcissus development...
Got inspiration from watching my little brother running along the river Don near my home on a crisp autumn day, accompanied by his reflection in 2011.
I decided I wanted to build a game that was easier to play with a friend than alone, but still possible either way. Arcade machines provide such fantastic physically social experiences, and I didn't feel that there was enough modern games that catered to this.
I went to Eurogamer Expo in London and met a developer called Alistair Aitcheson, who suggested to start learning how to programme with something simple like Flixel, Flashpunk or Stencyl. After giving up on the first two, I started putting together Narcissus on the side of University work. Despite clunky prototypes initially, I spent time teaching abroad using Stencyl and in turn made the game more efficiently structured.
I got a good friend from University, Luke Smith to produce the soundtrack for the game. A 5 minute track called Uno. This has been recently revamped. Snazzy stuff.
I kept development going with Narcissus throughout my university years, eventually after graduating moving it onto iOS and building an tabletop arcade machine to house it. At this point that I'm setting up the post on here, Narcissus has 25 levels, each with it's own little nugget of challenge.
I've genuinely loved every minute of building the game and I hope you enjoy playing it alone or with a friend. Stay tuned for upcoming news and updates!