The mod you have all been waiting for
nApoleonic wArs!111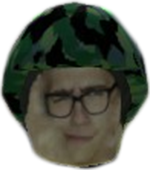 ---
Introduction

The highly professional modification for Napoleonic Wars, nApoleonic wArs!111 have been under development for the past 5 years. The idea behind the highly professional modification have been to create a balanced yet very realistic and very positive gaming experience for the player, and to ensure that the player is in no way offended by the content of the game. This is a thing we, the team behind the highly professional modification nApoleonic wArs!111, felt was missing from the original game.

With that mindset we began our production. Now, after whole 5 years of tireless work we finally feel that we have something to show to you, our community.
---
FAQ

Q:This dis fur reals? Is dis a tröll?
A: No, I actually do take great offense in the fact that anyone would even for a second doubt the truth and existence of this modification. It is indeed for real, no, it's not a troll. We have done everything in our power to prevent anyone from being offended by this mod, so the very notion of trolling seems awfully remote to me.

Q:Why does this mod look so bad?
A: It certainly doesn't look "bad". It's just made in another way than many other mods. While most mods try to look as much like each other as possible, with no creativity involved, we have gone down a whole other route, trying to make out mod unique and artistic. As thus, the looks of the mod is an artistic decision.
---
Features
The worst constructed mod board in the history of Moddb
Best mod ever(just play it, ok?)
Brand new factions, including, but not limited to, Glorious Serbja and Montenegro!
Balanced units
Lots of highly unoffensive content
Political correct units!
Brand new and highly rated game soundtracks!
No more drums on the battlefield! Radios now play award winning tracks such as "Serbia Strong", "Where da hood at" and other classics!
Working (and totally balanced) nukes
Star Wars units for historical accuracy
Whole new voiceacting for the new factions, done by the talented Makkal the Great (not to be confused with Mekkil the Great. I am certainly not Makkal the Great. I am Mekkil.)
Realistically strong Richard Sharpe unit!
Tired of those birds in the sky? Fear no more! Hindenburgs now patrol the skies!
Samurai
Serbian troops on Vespas
Navy Seals fighting Terrorists! Murikha saves the day once again!!
And this is just a fraction of all the added material!
---
Some random Screeeniiiees
To see more screenshots, please go the the media page!!
Suicide Bombers in action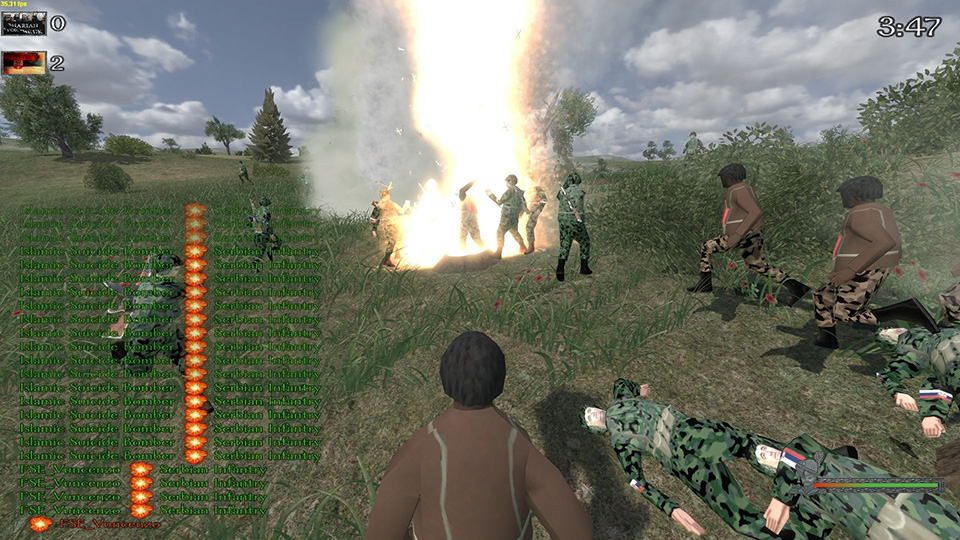 Average German Soldier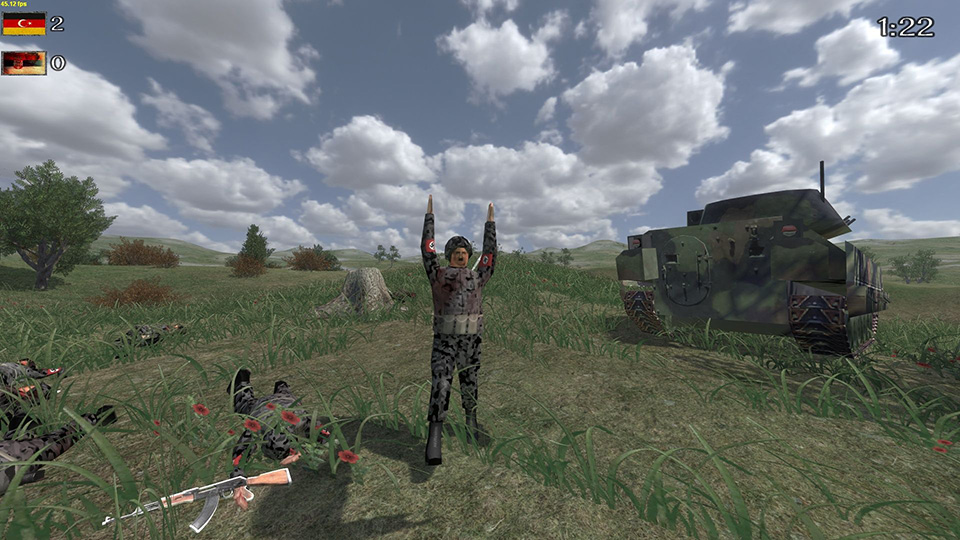 Working and highly balanced Nuke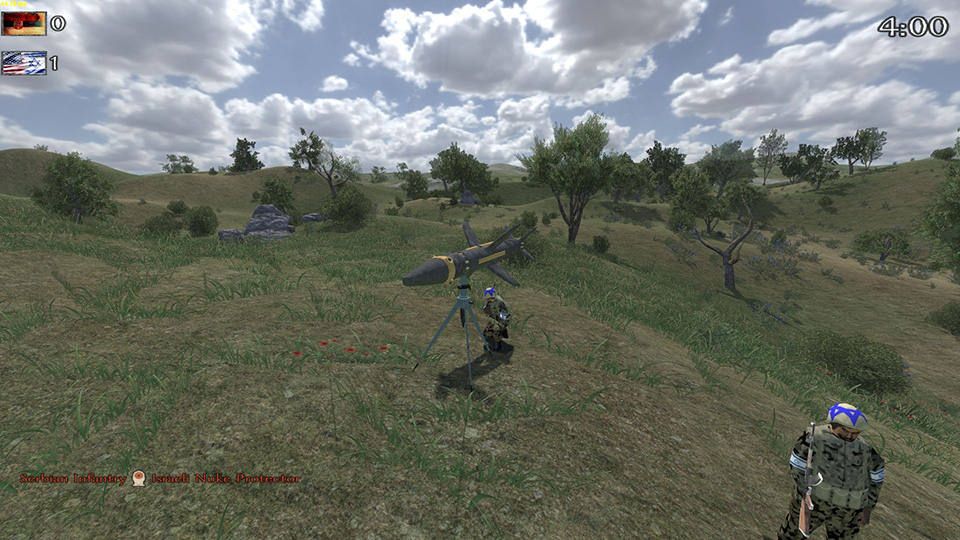 ---
Faction Preview

Republic of Döner mitt Käse


Islamic Caliphate of Great Britain


Glorious Serbja


Israel


Montenegro

---
How to install: Open your Warband Directory, go to modules. Duplicate Napoleonic Wars module folder and name it: nApoleonic wArs!111. Download nApoleonic wArs!111 and paste its contents into the duplicated NW copy. Make sure to click on "Replace All" when asked.
How to play it: After starting Warband select the Module and start it. Then turn on the music. It is a must have. Also, please note: nApoleonic wArs!111 can ONLY be played in COMMANDER BATTLE gamemode.
---
This material have been produced by anonymous developers. I myself was forced to post this at gunpoint, and my life was at stake. Therefore, I am under no circumstances responcible for the usage and results of my actions. Any refrences to actual people have been done with a laff or just by pure accident.