For the past two months Nanobotic was being updated almost every day.
We've tried to improve everything that players have complained about, and much more.
So here we go...

Beginners challenge
One of the biggest changes is the introduction of a new playable tutorial called Beginners challenge.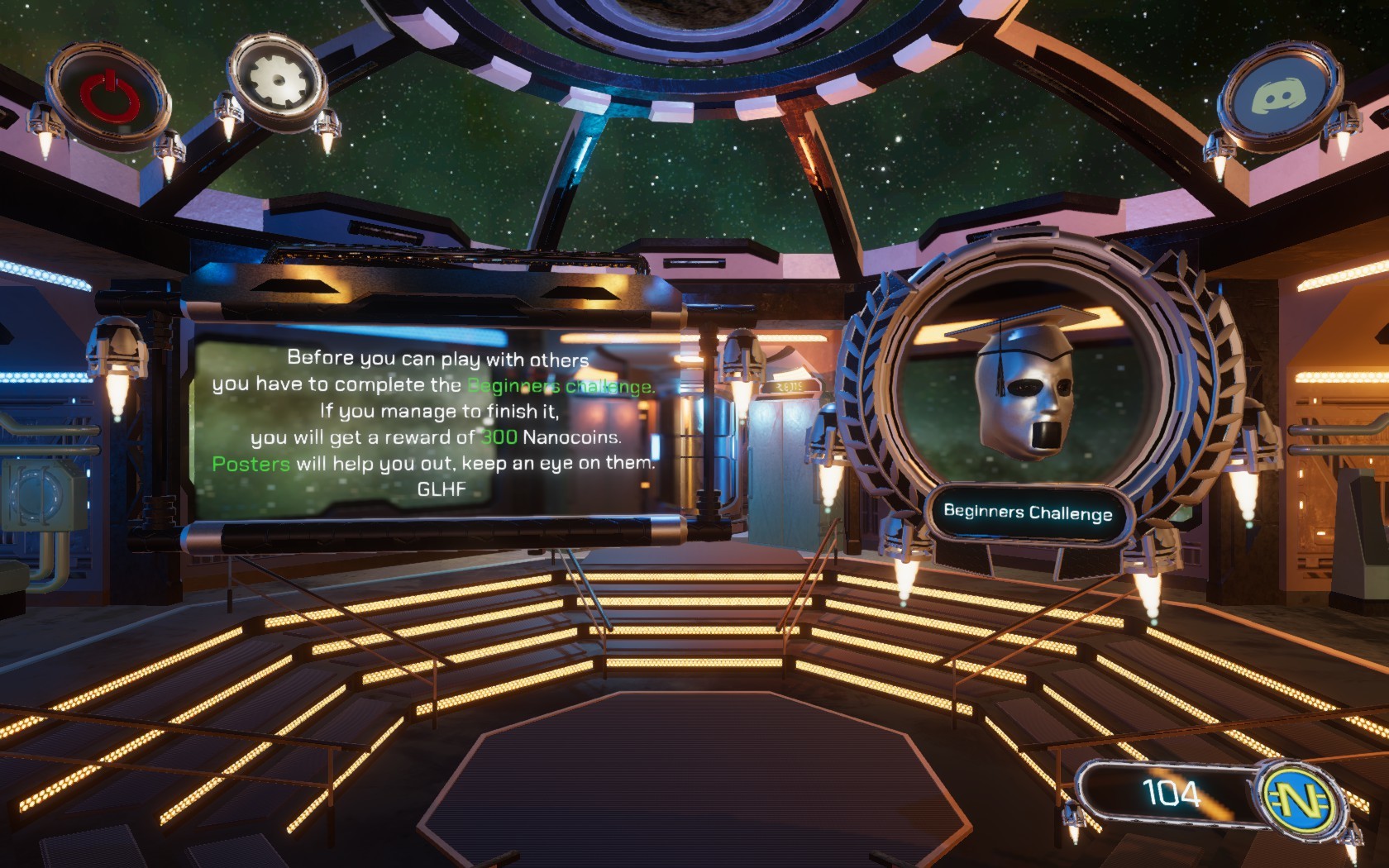 Beginners challenge is comprised out of 7 rooms that contain different tasks for players to master:
Weapon crafting
Minion crafting
Fighting enemy minions
Destroying enemy objectives
Best use of certain weapon combinations
And more
Unlike the old tutorial that was removed, beginners challenge is quite fun, interactive, and allows enough time for the player to get the firm grasp of everything.
We hope you'll enjoy it.

New queue + Join match in progress
Queue system got some nice improvments as well, not only that it looks much better, its functionality has improved.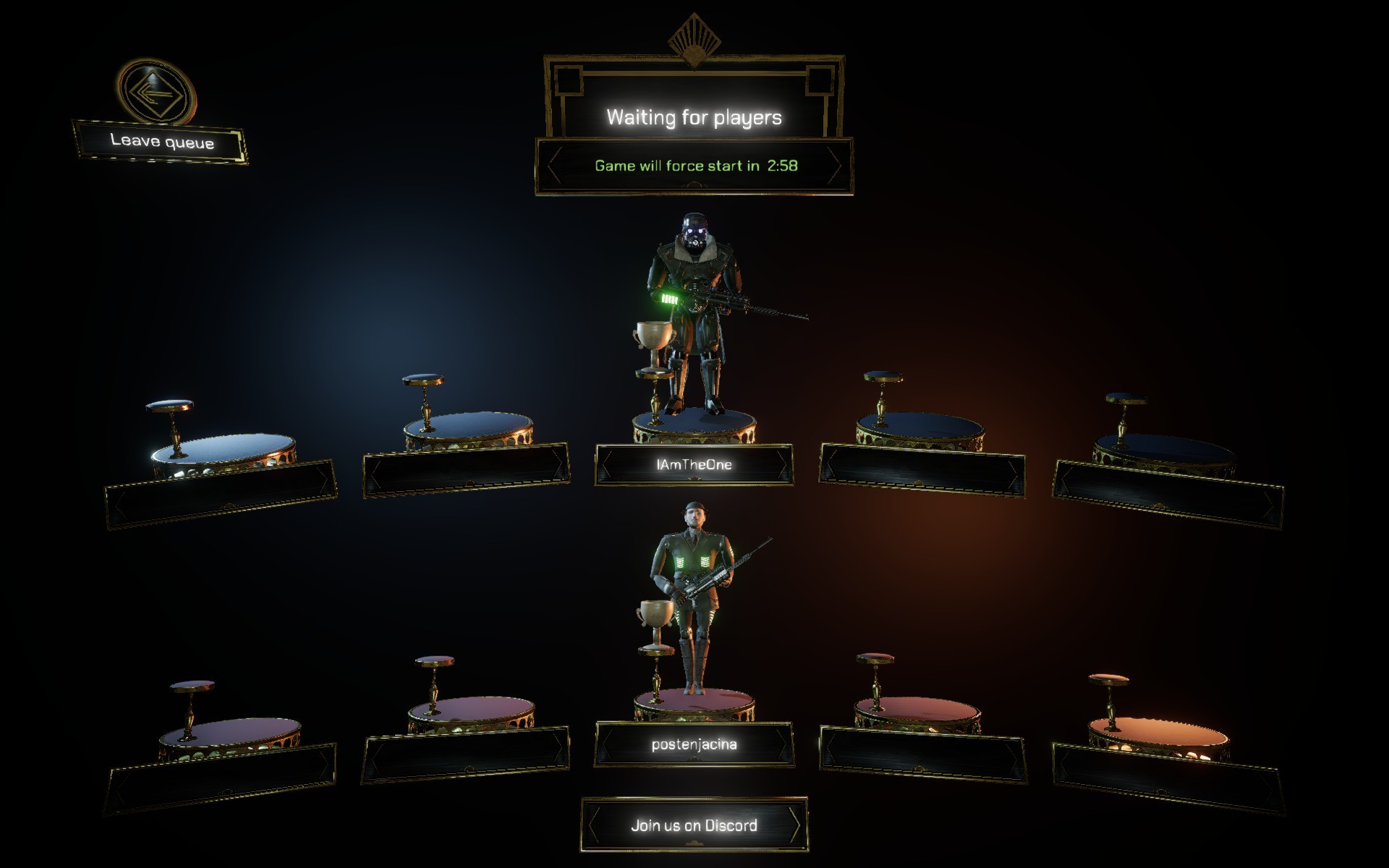 No longer do you have to wait for 10 players to join the Queue for the match to start, match will now force start from 1v1 after 3 minutes.
We have added a "Leave queue" button, and the ability to join a match in progress. "Join match in progress" button will show up in the upper right corner of the queue when there is an adequate match to join.

Death animations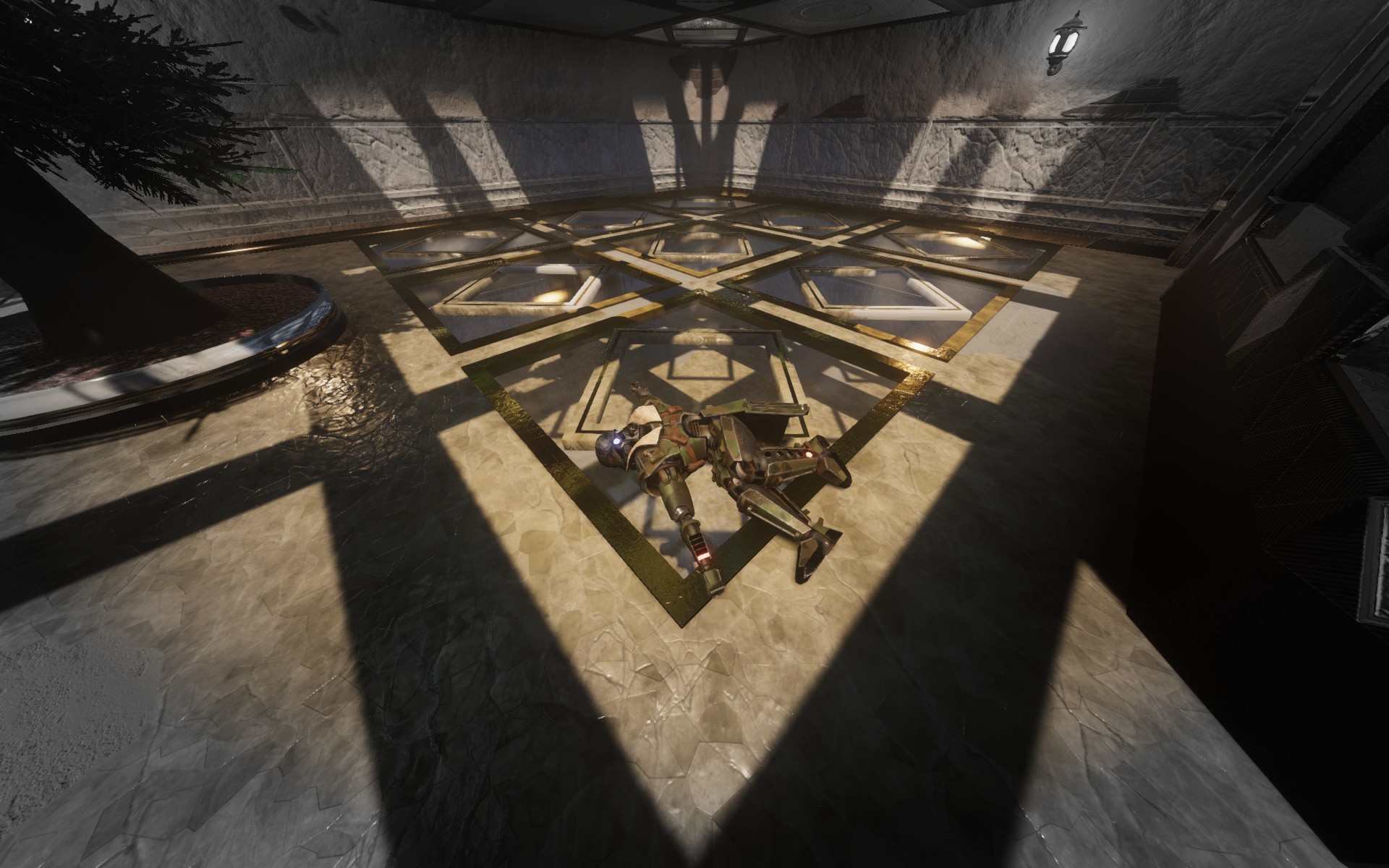 If you've played Nanobotic right after Early Access release, you've noticed a lack of any indication that you've killed an enemy player.
We have resolved that issue with introduction of death animations for both you and the enemy player. No longer will you just be brought to the respawn timer screen after getting destroyed, you can now see a beautiful death animation of your character's lifeless body getting slammed by the enemy, and you get a chance to look around for a few seconds after your character was destroyed.

Hitmarkers and killmarkers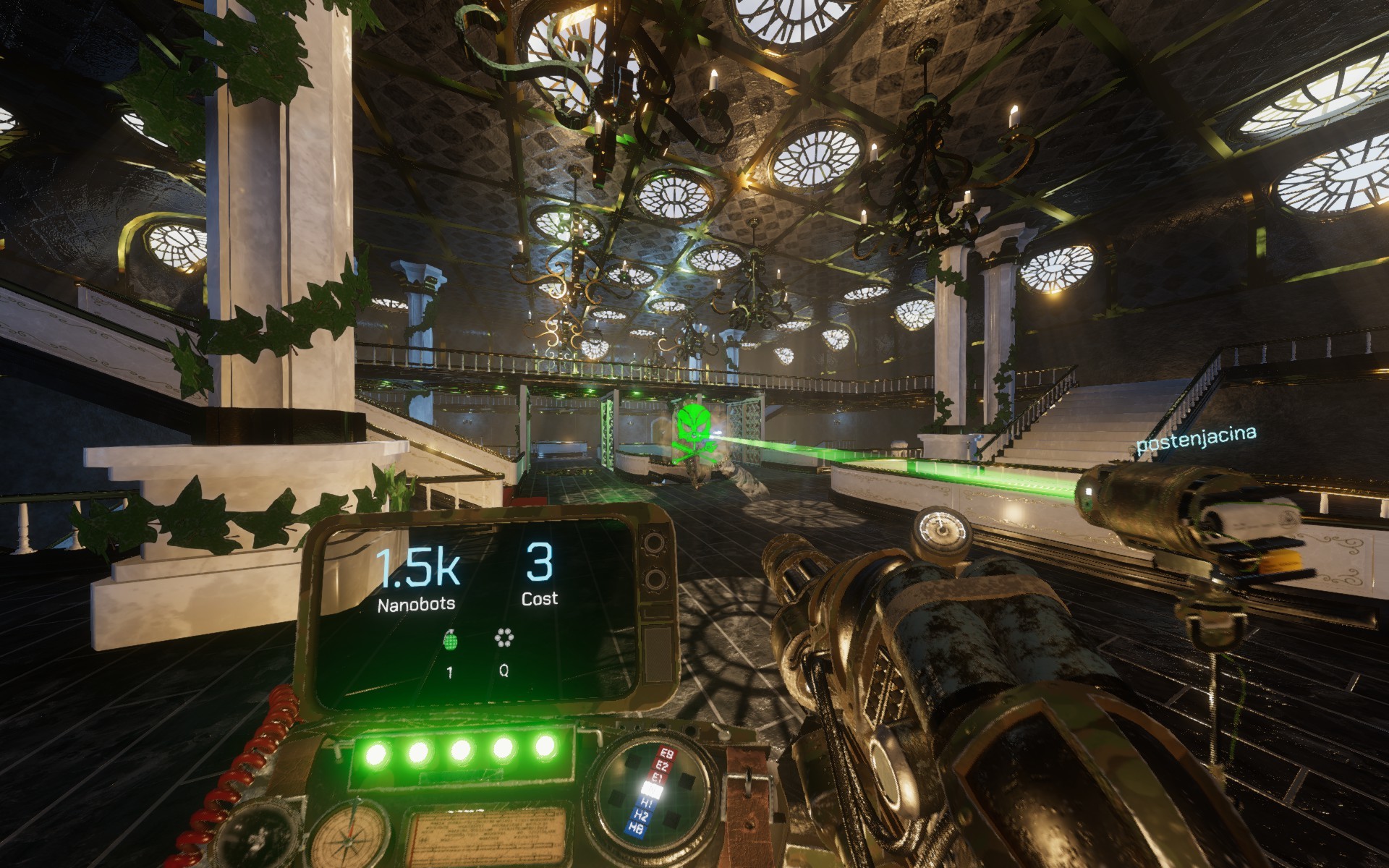 One of the biggest requests by the players was a better hit indicator, therefore we have implemented hitmarkers and killmarkers.
Hitmarkers have a different color and sound for when hitting an enemy, hitting friendly unit, hitting a target that's under a forcefield, and healing a friendly unit.
Ticks of the Poison Elemental also got their own purple hitmarker and killmarker with special sounds.

Duration and scale, as well as the sound, can be adjusted for both the hitmarker and killmarker inside Reticle settings.

Brand new map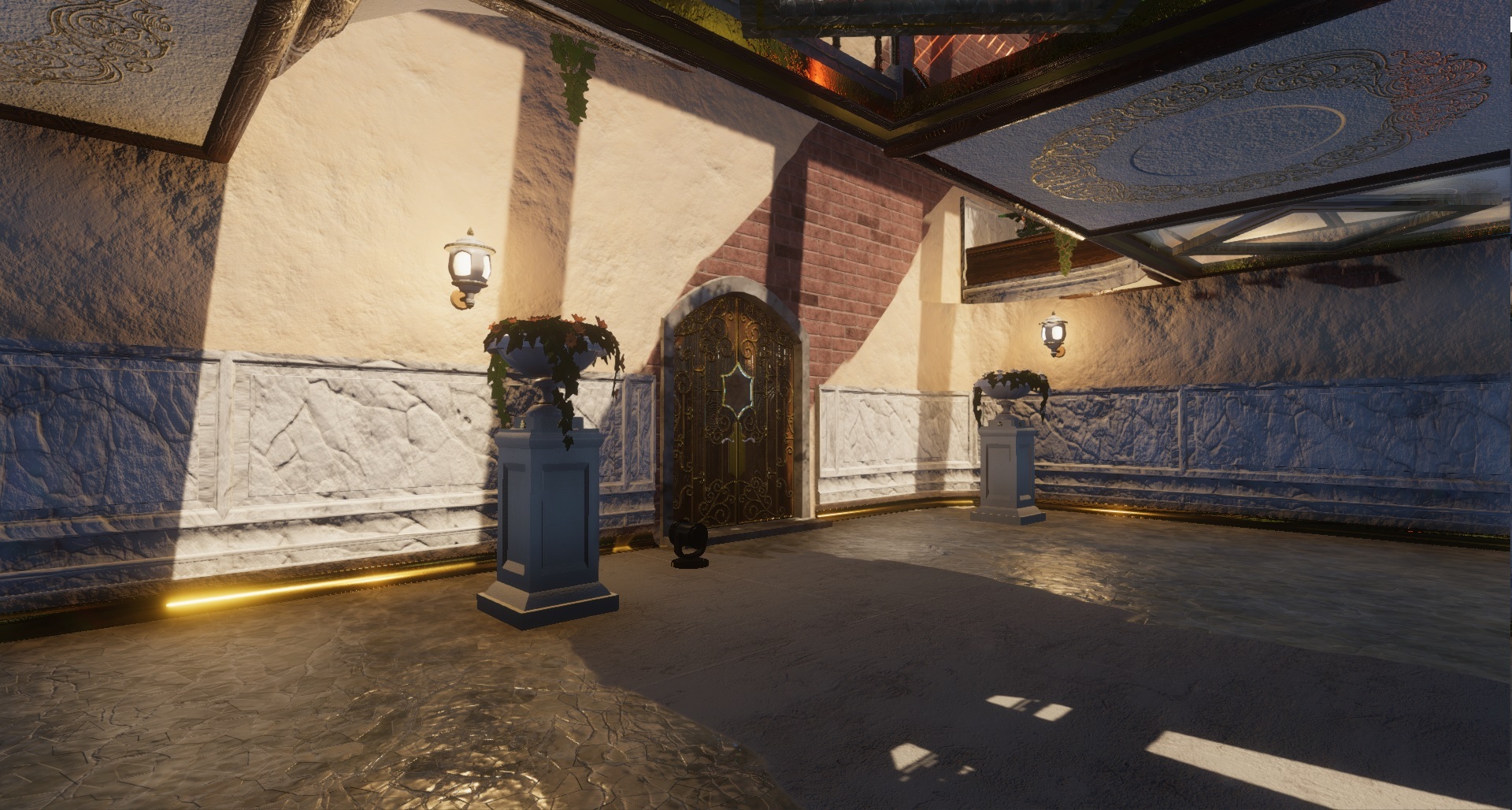 We have created a brand new map that is much less complicated to navigate.
As before, map features 3 enemy rooms, 3 friendly rooms and a neutral area.

Settings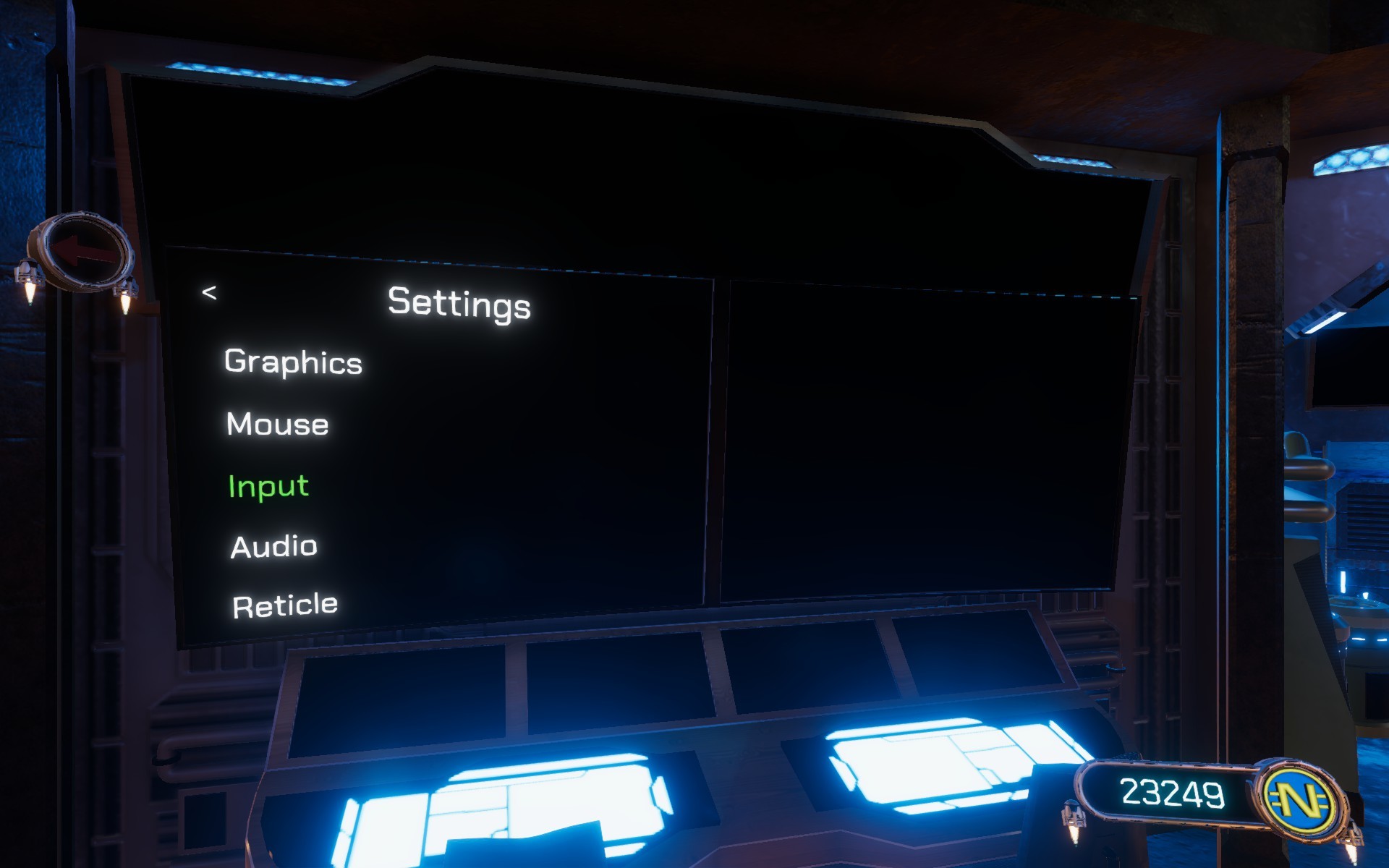 Settings menu has greatly improved, and is now accessible from the home menu.
New additions include:
Reconfigurable input
Audio settings
Better graphics settings
Reticle settings
Resolution settings
Window settings
Gameplay changes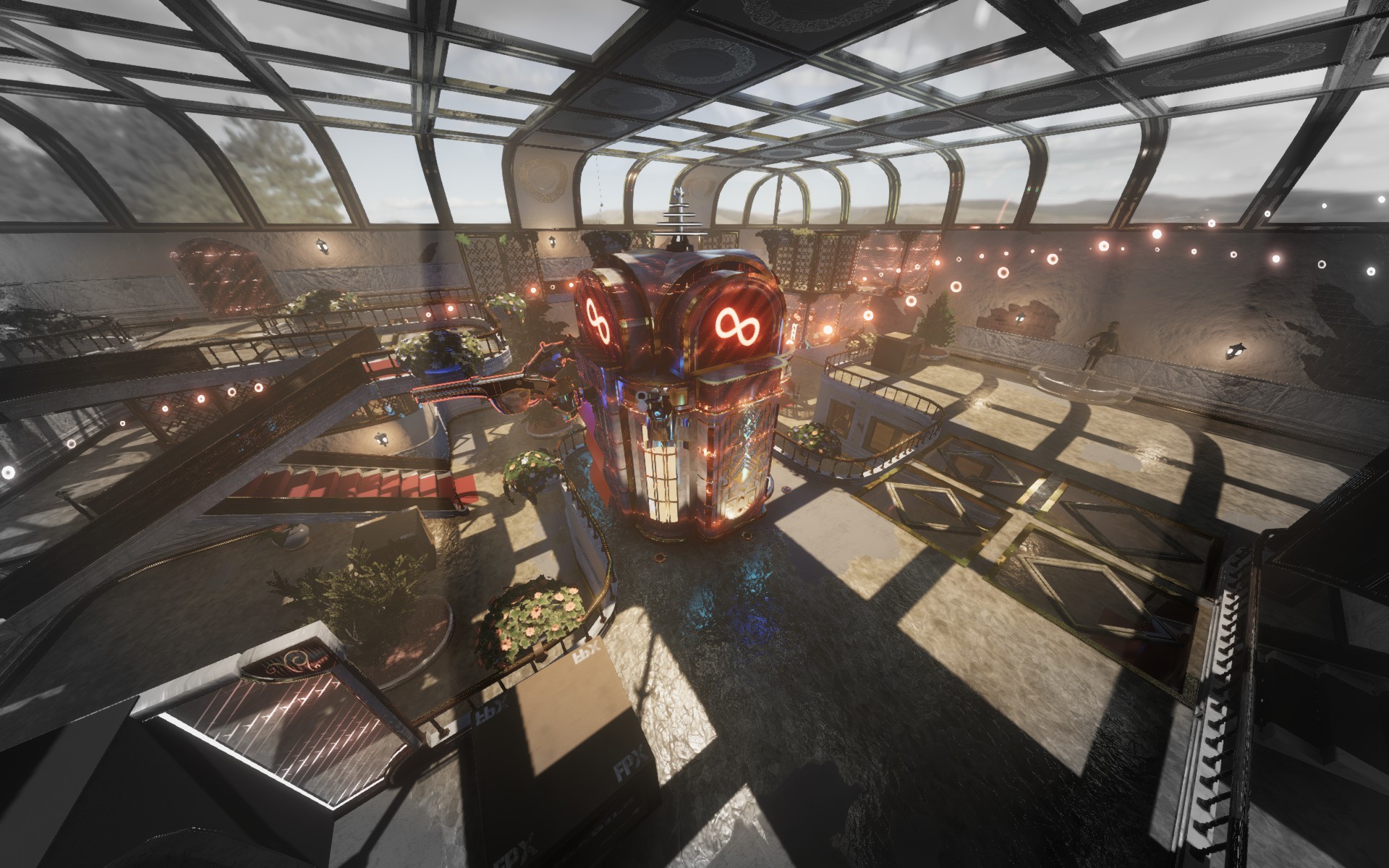 Turret can now target one character with only 1 weapon at a time, unlike before where character could get hit with up to 3 weapons weapons at a time.
Amount of Nanobots that turret is earning for the home bank has doubled.

Destroying the environment now grants Nanobots every time, unlike before when there was a 25% chance.

Price of the Multishot barrel has changed from 200 to 400 Nanobots.

Camera is no longer rotating while in crafting, it is now necessary to hold the right click button to achieve that behaviour.

Home menu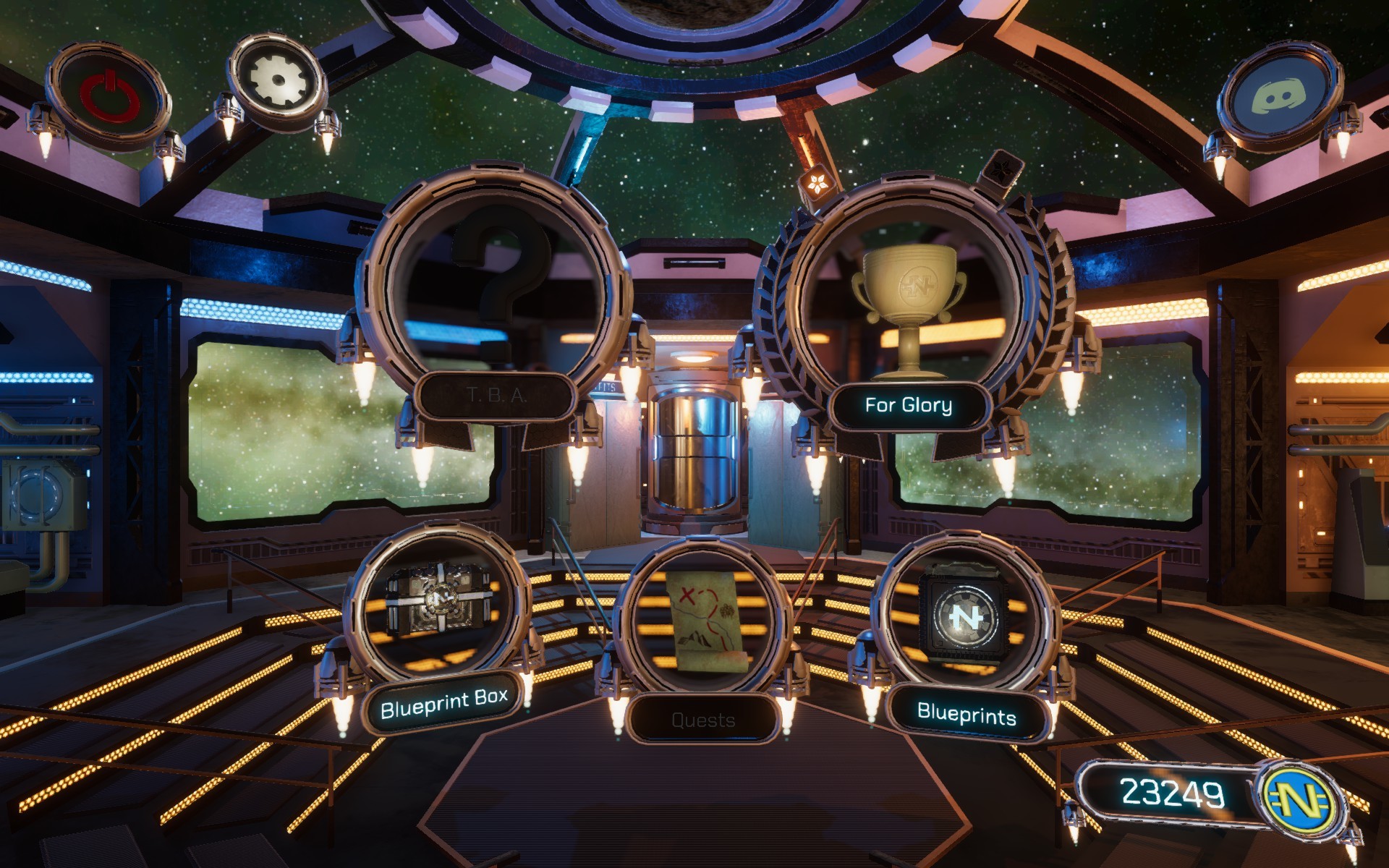 Except from getting a settings option, home menu was improved with new animations and better interactivity.
Some of the visual elements have also changed to improve accessibility.

Bug fixesWe have fixed many bugs, so to name a few:
Getting stuck in home bank
Getting stuck on loading 100%
Crash on exiting the game from the home menu with quit button
Repeating sound while re-spawning
Input latency reduction (Mouse and Keyboard)
Minions in playable Tutorial stop following through certain doors
Minions in match stop following through small doors
Heavy and Propulsion barrel costing nothing to fire with Regular bullets
Announcements showing over the interaction menu
Instructions showing over the crafting menu
Cursor disappearing inside the crafting menu
Rocket jump not working in certain situations
And many more...
That's it for this one, more updates are coming. If you have any suggestions, or complaints, feel free to join us on Discord: Discordapp.com
You can also use the Steam forums.

Nanobotic is free to play, and will always be free to play.
You can support the future development of the game by buying skins.
Thanks!