Hello, wretched souls! Polish indie dev studio Shockwork Games are happy to announce that our new infernal, monochrome jRPG Nadir, inspired by Dante Alighieri's Divine Comedy is coming to Kickstarter on April 29th. On that occasion, we're sharing a new trailer.
Wishlist Nadir's Kickstarter (Kickstarter.com) and be notified once the campaign launches. On April 29th this link will work as a link to the final campaign.
Why Kickstarter? Even though we've worked with publishers before, we are committed to keeping the development of Nadir independent for as long as possible. Our goal is to raise 30 thousand euros. We are certain that, with help and support from the backers, we'll be able to bring our vision to life, as we've already done before with Alder's Blood. Especially since the core of the game is already finished.
If you're intrigued and long for the cold embrace of the abyss or if your claws hunger for the touch of infernal flesh, consider supporting the Kickstarter and keep your eyes peeled for our devilishly alluring pledge rewards.
The game heads onto Steam, GOG, Nintendo Switch, PS4, and Xbox One. We've also included a stretch goal that allows us to port the game to PS5 and XBOX Series X. Nadir is wishlistable on Steam (Store.steampowered.com) already.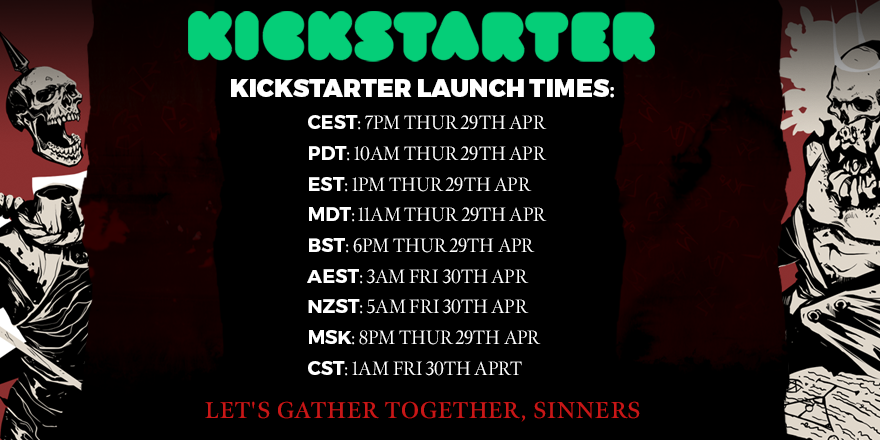 Nadir is a dark jRPG roguelike with artwork burning of infernal fire, and many extraordinary inspirations, the deepest of them coming straight from Dante's Divine Comedy.
The city of Nadir has multiple levels, each filled to the brim with filthy, horrific creatures and each with its own Guardian. At the lowest level, in the deepest darkness, the power resides, waiting to be claimed by those brave or foolish enough to try.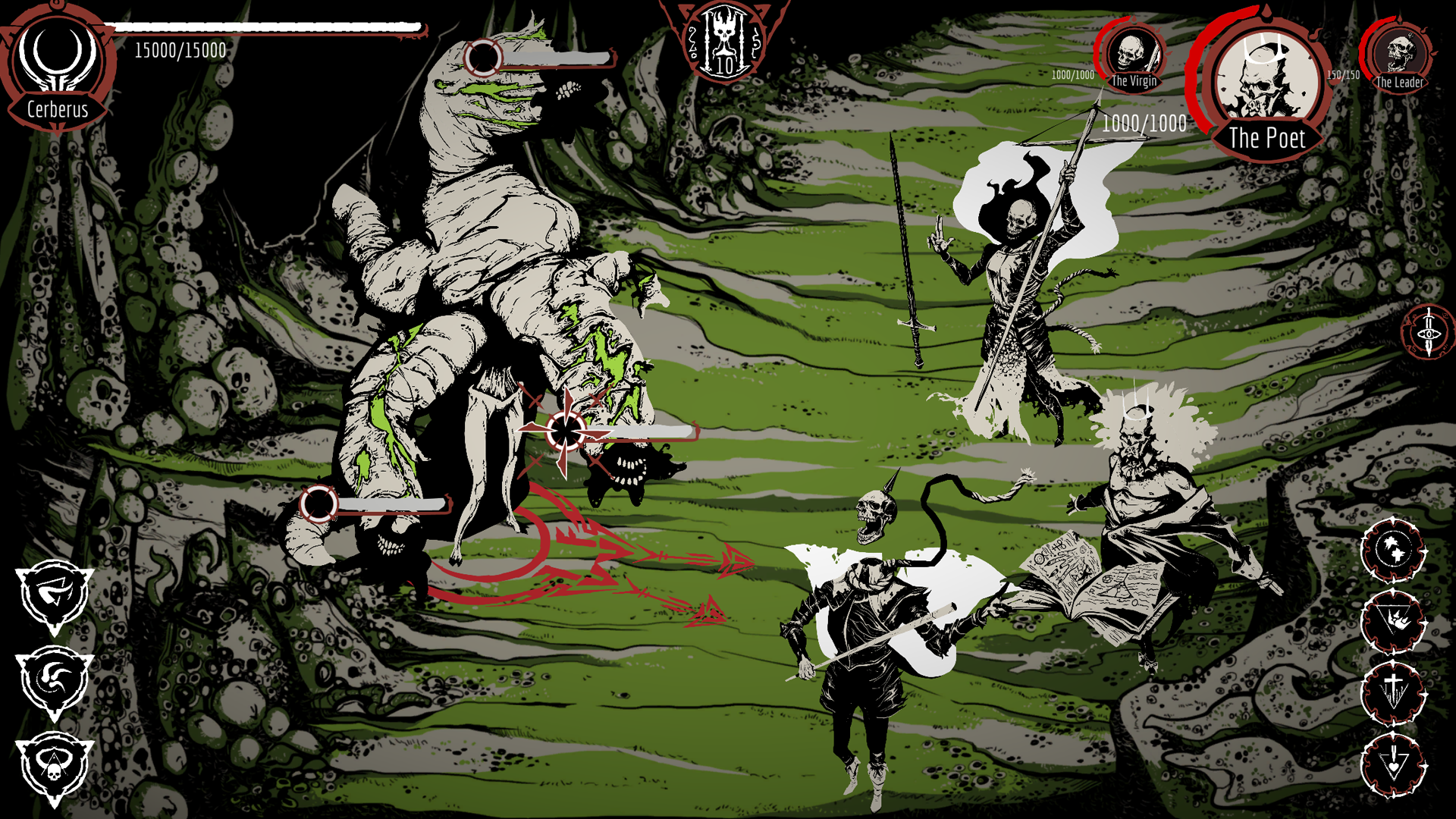 GAME FEATURES:
MODDING SUPPORT. Devil's in the detail and that's why Nadir offers built-in, extensive modding support for those who want to expand the world of Nadir and imprint their twisted fantasies onto every inch of the game.
Control your Sins. Every Sin has its own group of Avatars, shells that will bring its will to Nadir. As the avatars' journey progresses, their power will grow, unlocking new abilities to fight even stronger threats. And if they shall fall, the abyss will produce more fools to try.
Twist on a turn system. A Threat Counter shows how much time is left before the enemy turn starts. Each character's skill subtracts from the Threat Counter, so choose your skills carefully at the right time.
Choose your own approach and tactics with different team compositions. There are ways to prolong the player's turn by using special skills or performing a skill combo.
Challenging bosses. Each level of Nadir has its own Floor Guardian that you have to defeat in order to go deeper into the city.
Strong visual art style. Monochrome style full of high contrasts inspired by comic books like Frank Miller's Sin-City, Mike Mignola's Hellboy, and the works of Sergio Toppi and Tsutomu Nihei.
Reach the bottom of Nadir.
This goal seems simple, but considering the character of Sins, will they be able to divide the power between them?