Hello everyone! DarKnot Team here, back with another Journal Entry!

These few months have been spent taking a deep dive into some of our games' objects and mechanics, as well as a brand new Diary UI and ambient sounds! So hold onto that flashlight as we take you through some of our adrenaline-inducing changes.
NEW DIARY UI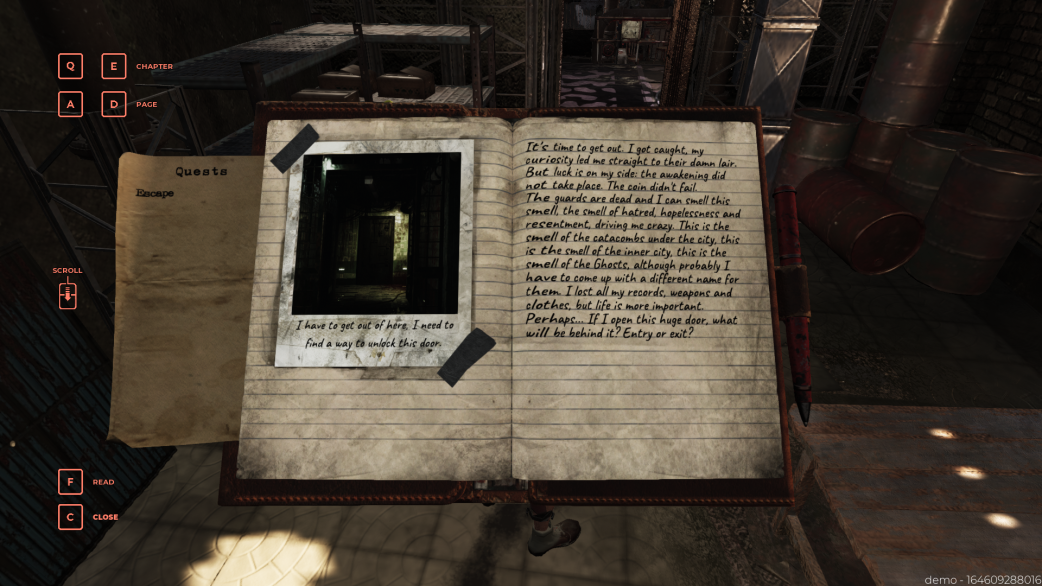 Your only companion in the streets of DarKnot, the diary got some QOL changes and improvements, starting by the addition of a page turning animation while scrolling down the elements, not to mention the improvement of its general operation and usability in-game.

Read through new notes about DarKnot's lore too, and to educate yourself about the Cult, the Ghosts, and other morbid entities roaming the world. You can find these notes in safe places, or from a certain "friend", who will describe some of his experiences in the Nightmare world….
NEW BURNER MECHANIC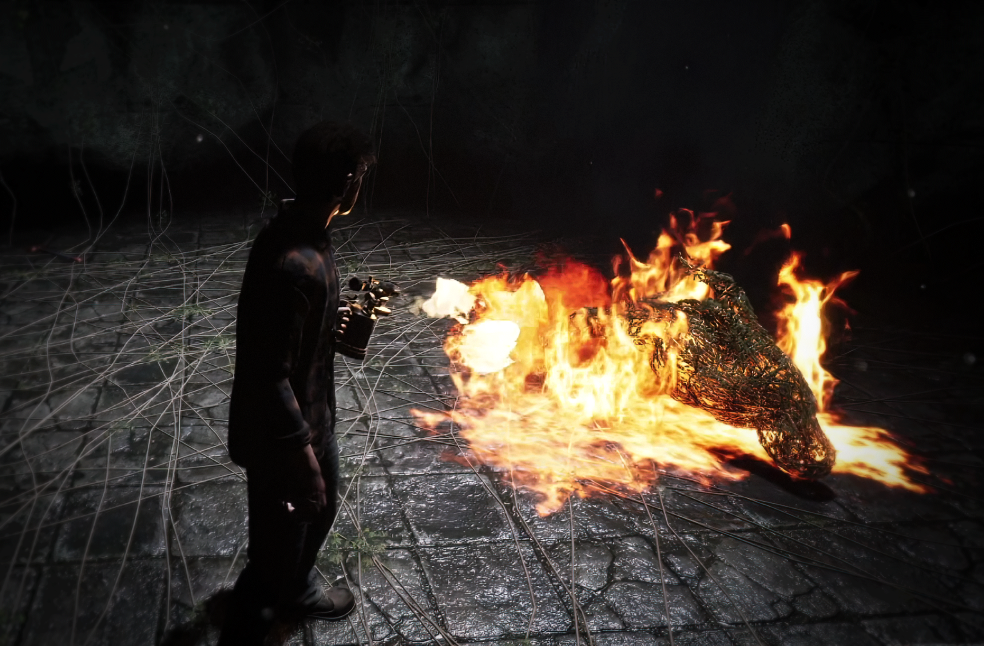 We're turning up the heat with our new burner mechanic, that you can find and use against your foes! The flames deal heavy damage to your enemies, but the fuel supply is limited. Spend it wisely…
MORE EFFECTS AND ATMOSPHERE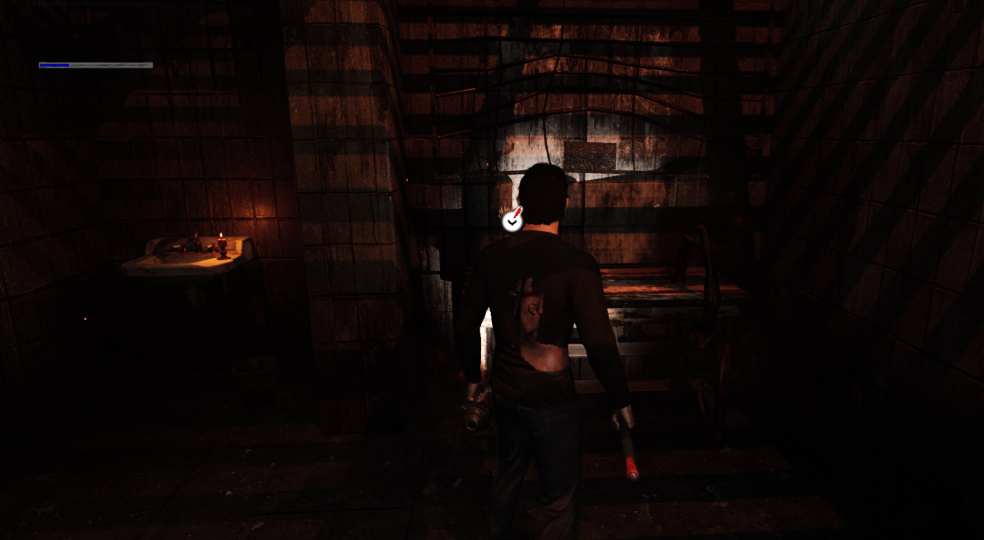 Our Catacombs have been reworked to include new hair-raising sounds, as well as the addition of ghosts locked up behind the stone wall. Remember to always be on your guard.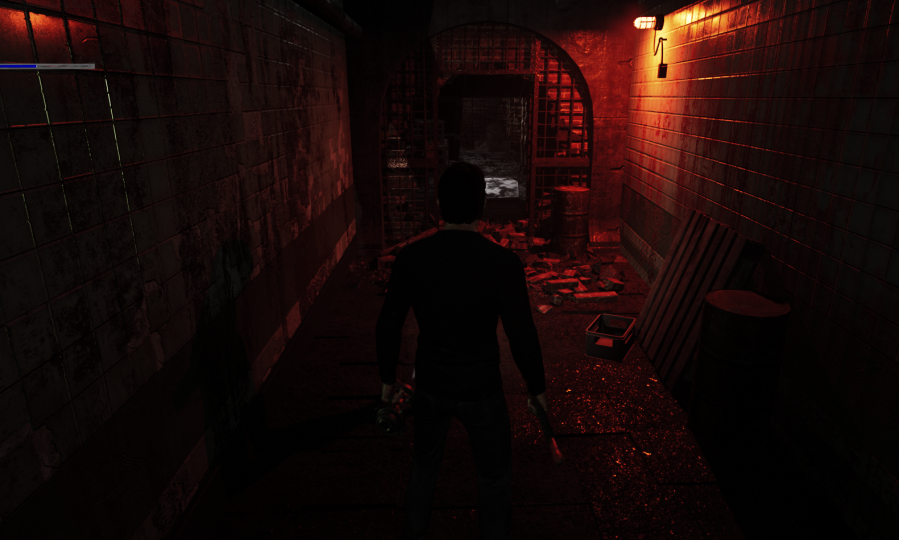 The Nightmare World also received a ghoulish upgrade - the Ghost will now be a more frequent encounter, and he will be able to summon his "brothers" to attack you from the same walls of these gloomy and decrepit corridors. Be wary though; they have learned to attack you from a distance, while the formidable boss Ghost became much stronger as well! You'll have to think through every step to survive.
YouTube - DarKnot Catacombs Ambience
We've also turned the fear factor up on the Catacombs' sound effects and music, adding distinct and terrifying sounds each time a ghost's hand appears from the walls. On your way to the cell of the escapee too, we've added even more sinister sounds and effects.

And it's worth noting, that dark corners may not be safe to hide in anymore either, as the ghosts of the Nightmare world are said to roam the unlit areas of the catacombs…
IMPROVEMENTS AND ADDITIONS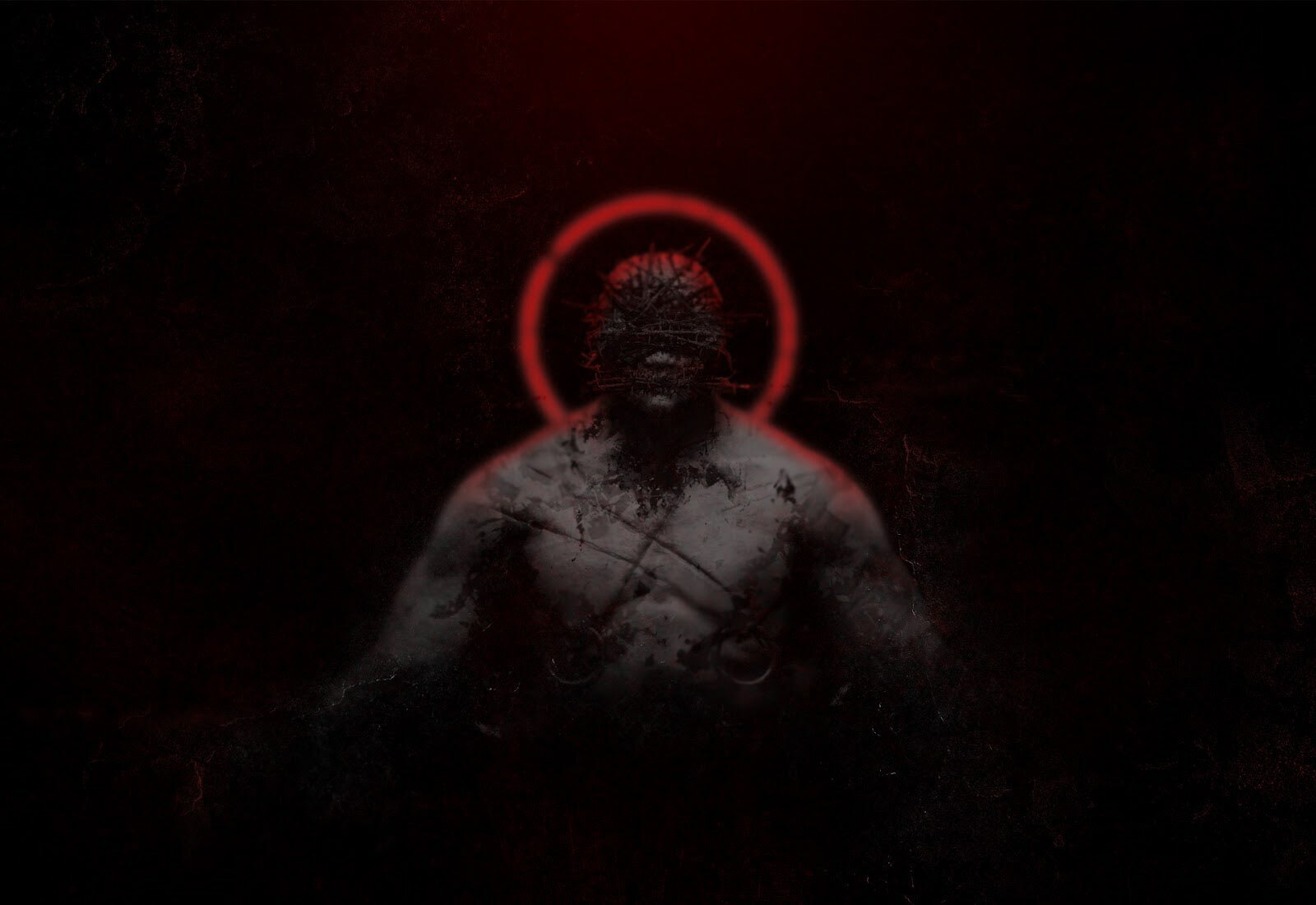 The Champion just became EVEN. MORE. DANGEROUS.

This three-meter monster now attacks faster. Oh and if you do not keep your distance from him, you might catch a huge gear to the head! While his throwing is good, his ax-wielding skills are unmatched, and a full magazine will not be enough to bring him down.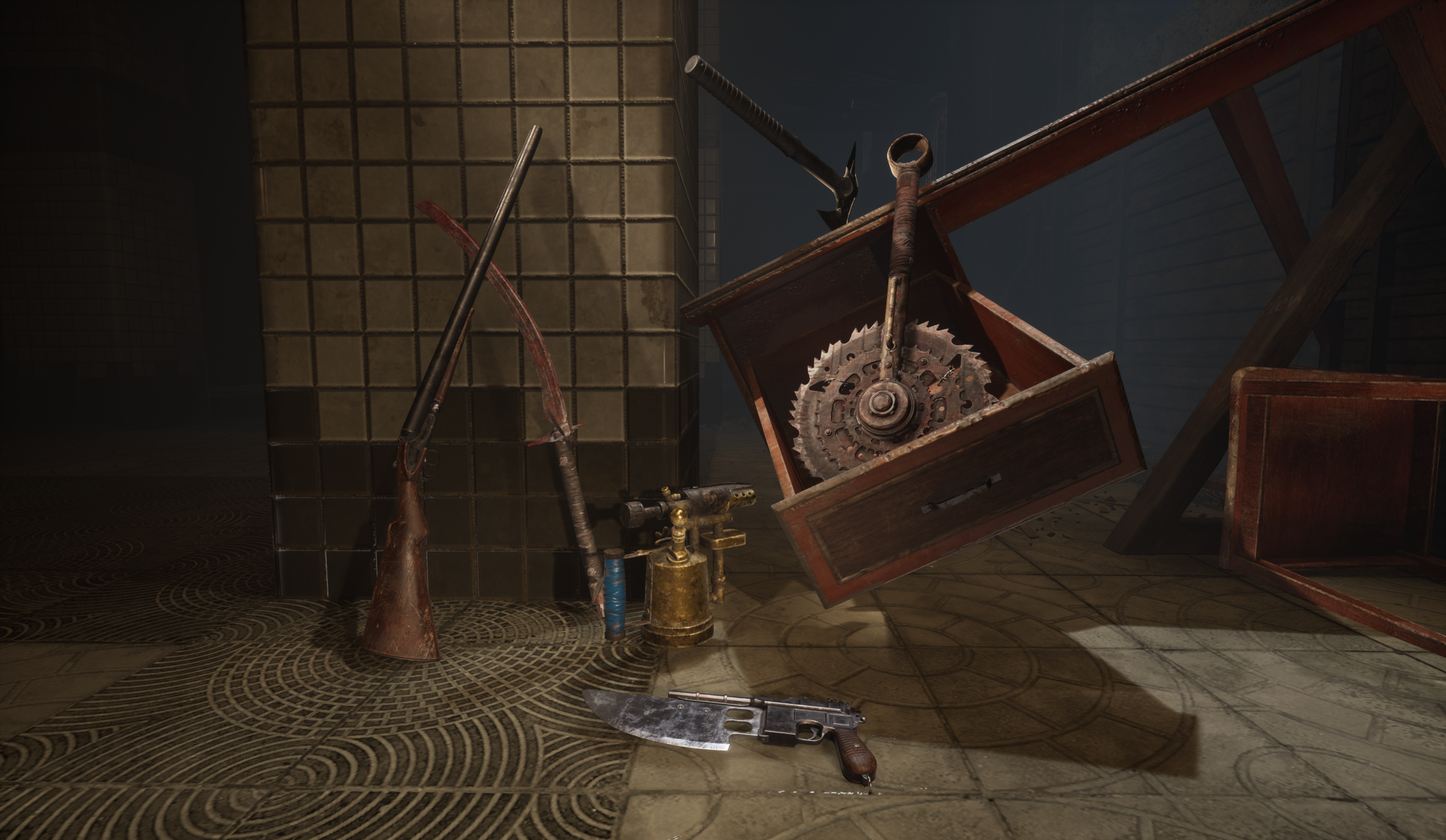 But don't worry! We've also added more weapons. Try your hands at our new machetes and swords that can be taken from the Cultists you killed. Cut, slash and force your way through with ease, as seen in our previous Journal Entry.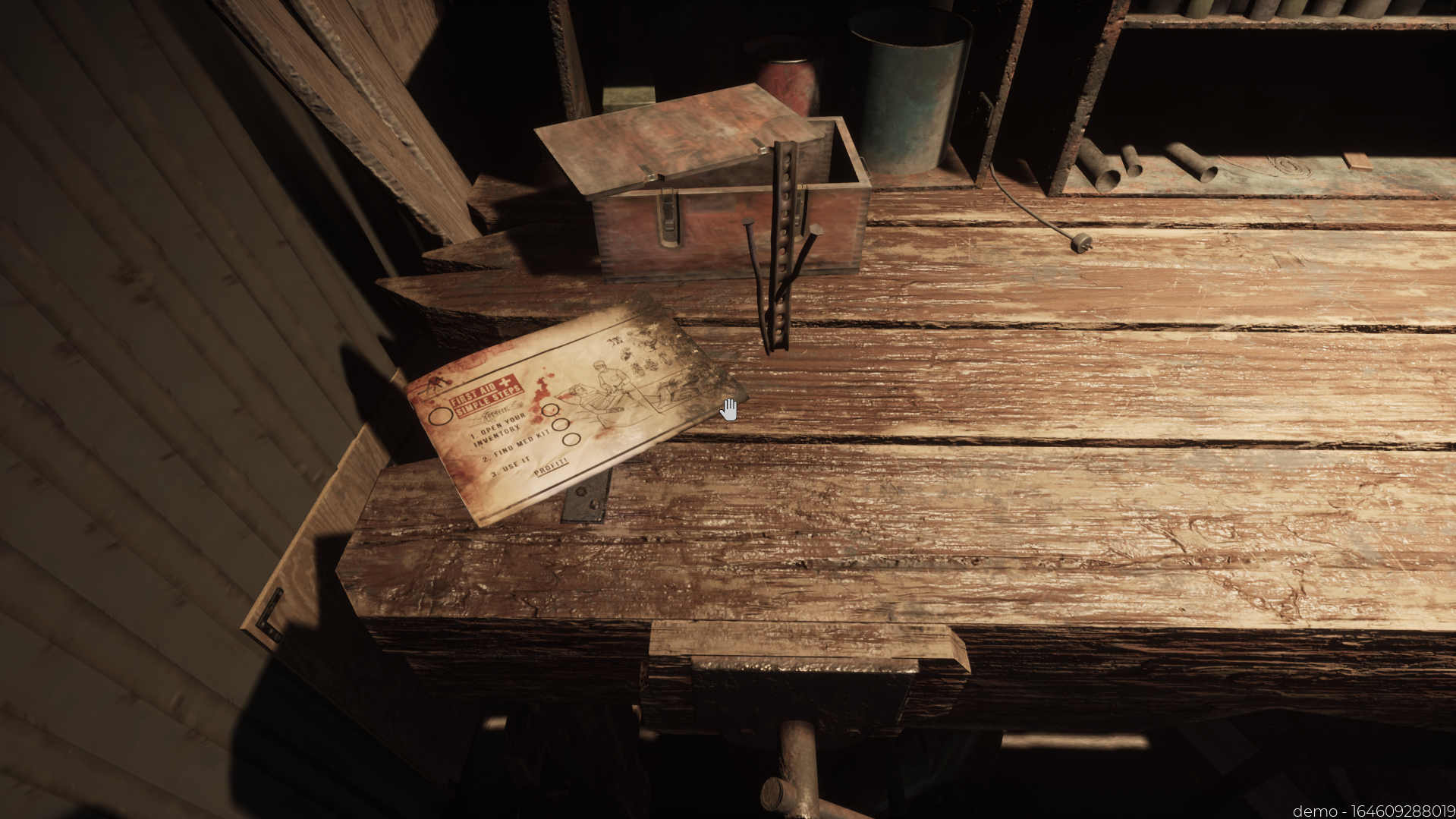 Many of our items can be interacted with too, when in first person mode! Simply pick up, turn, and throw to your heart's content. Don't litter, however…you never know who's watching you.

BUG FIXES AND MISCELLANEOUS
Improved NPC behavior in the game.
Improved visuals in the level design.
Improved, fixed and added animations.
Improved cutscenes in the game (improved player viewing angles and added missing sounds).
Added more in-game art and item icons to almost all interaction items. Also added the child's drawings that the MPC will find in the future.
Added another crafting recipe for an energy bar to the Demo. It prevents the MPC from dying of hunger.
Bots do not attack through walls; their intelligence and behavior has been improved.
Fixed the positions of objects in the character's hands.
Adjusted the in-game camera.
Now go recover from this adrenaline-raising Journal Entry! And be sure to join us on Discord for more teasers every week and to meet more DarKnot fans. The Champion will know if you don't…

Signing off,

DarKnot Team