The game continues to expand! In December I was finally able to focus on content creation as I didn't have to fix a single bug. I was able to add nine maps and a new neck band to the game.
Camp Amoris has a large amplifier that can be targeted by any projectile attack. There are three small fetchers within its range, which are activated by entering them. The fetchers are pretty quick, so be careful when using them.
It's a powerful combination, but if you get overwhelmed, it can become useless out of a sudden. You can try to escape to the south edge of the camp, where you will find some forest. It offers only limited cover though, so don't rely on it. Instead, I recommend to bring either massive fire power or plenty protective skills.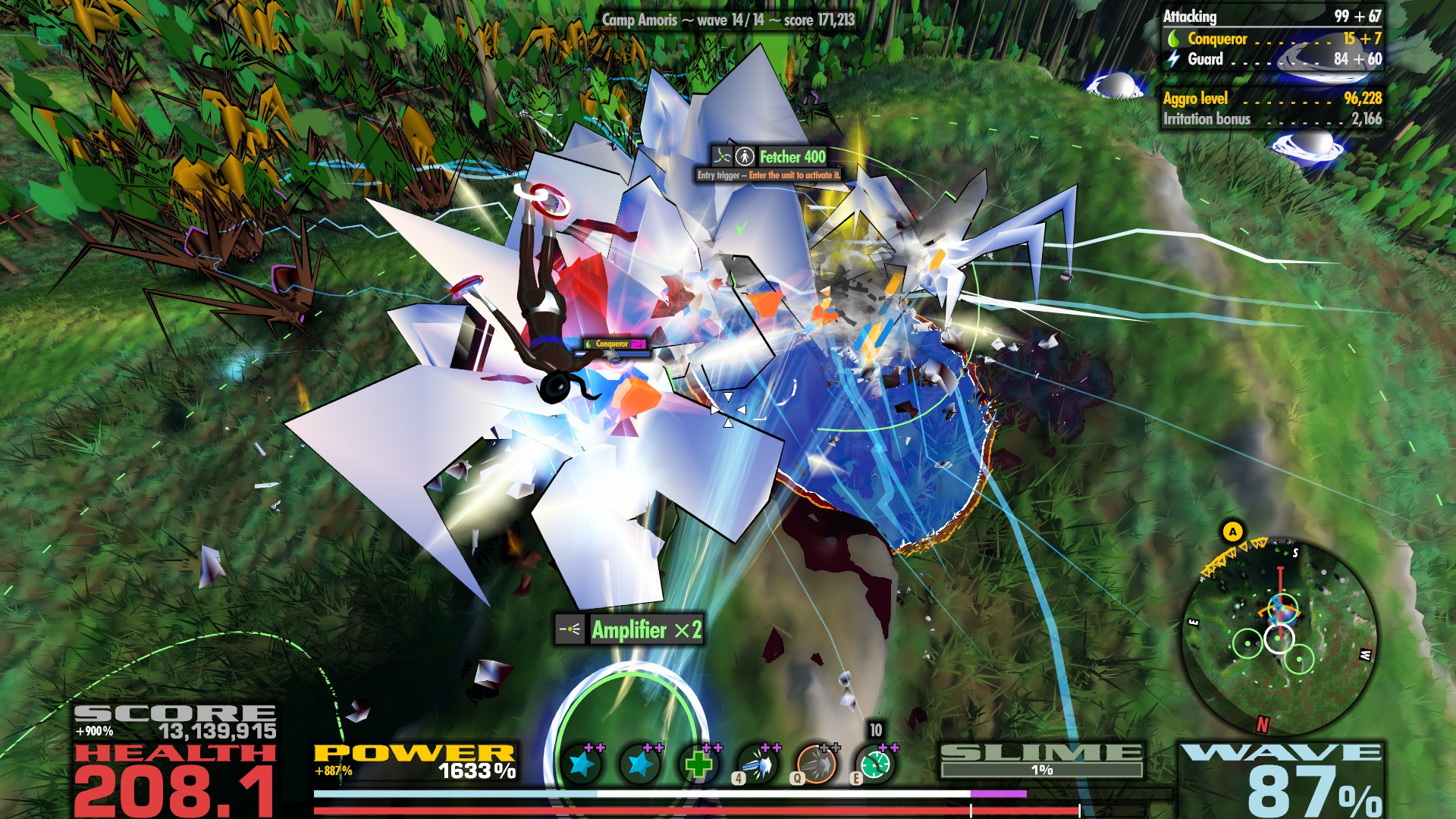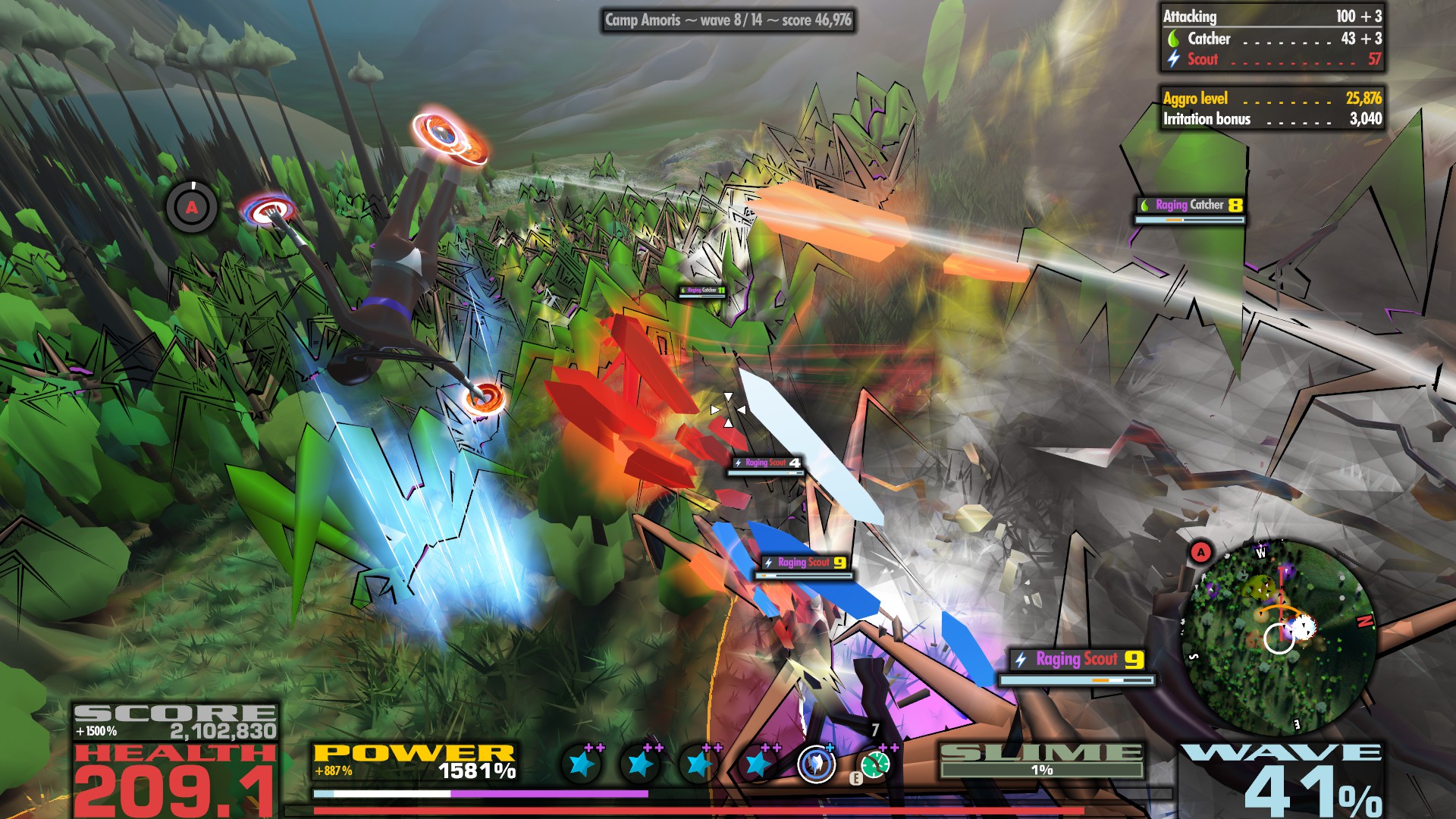 ---
Camp Medii has two large traps, each lined with four thermal turrets. The traps are activated alternately every 30 seconds.
If you've caught something big, the turrets come in handy. They are activated manually and shoot with extremely high firepower for 5 seconds. Their use must be carefully considered, however, because they have a fairly long cooldown of 85 seconds. But don't save them for later waves, because all timers and cooldowns reset each wave anyway.
Each of the two traps has only one main turret that can be operated directly, the other three are activated automatically when the main turret fires. Basically, each group acts as one big turret.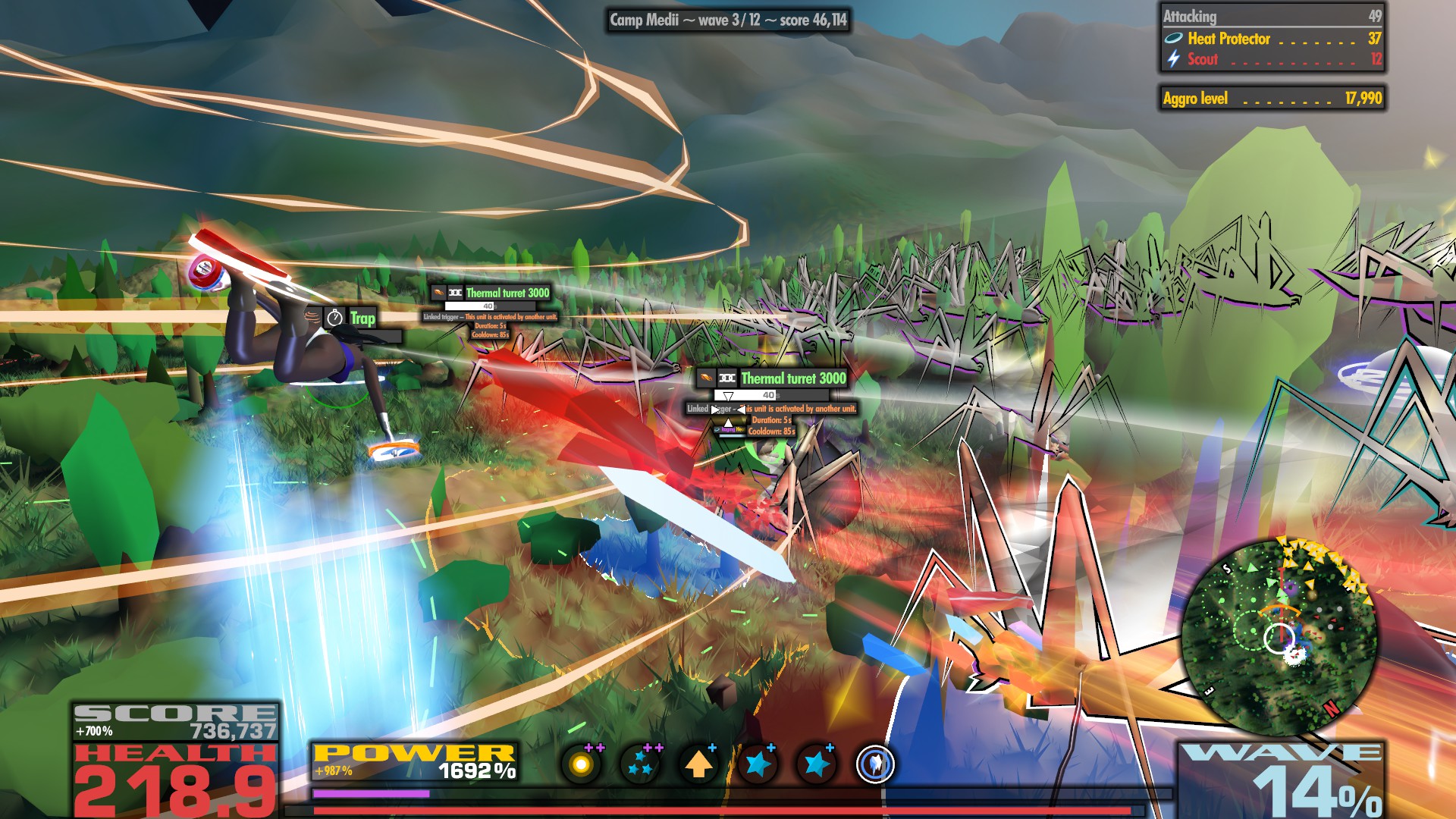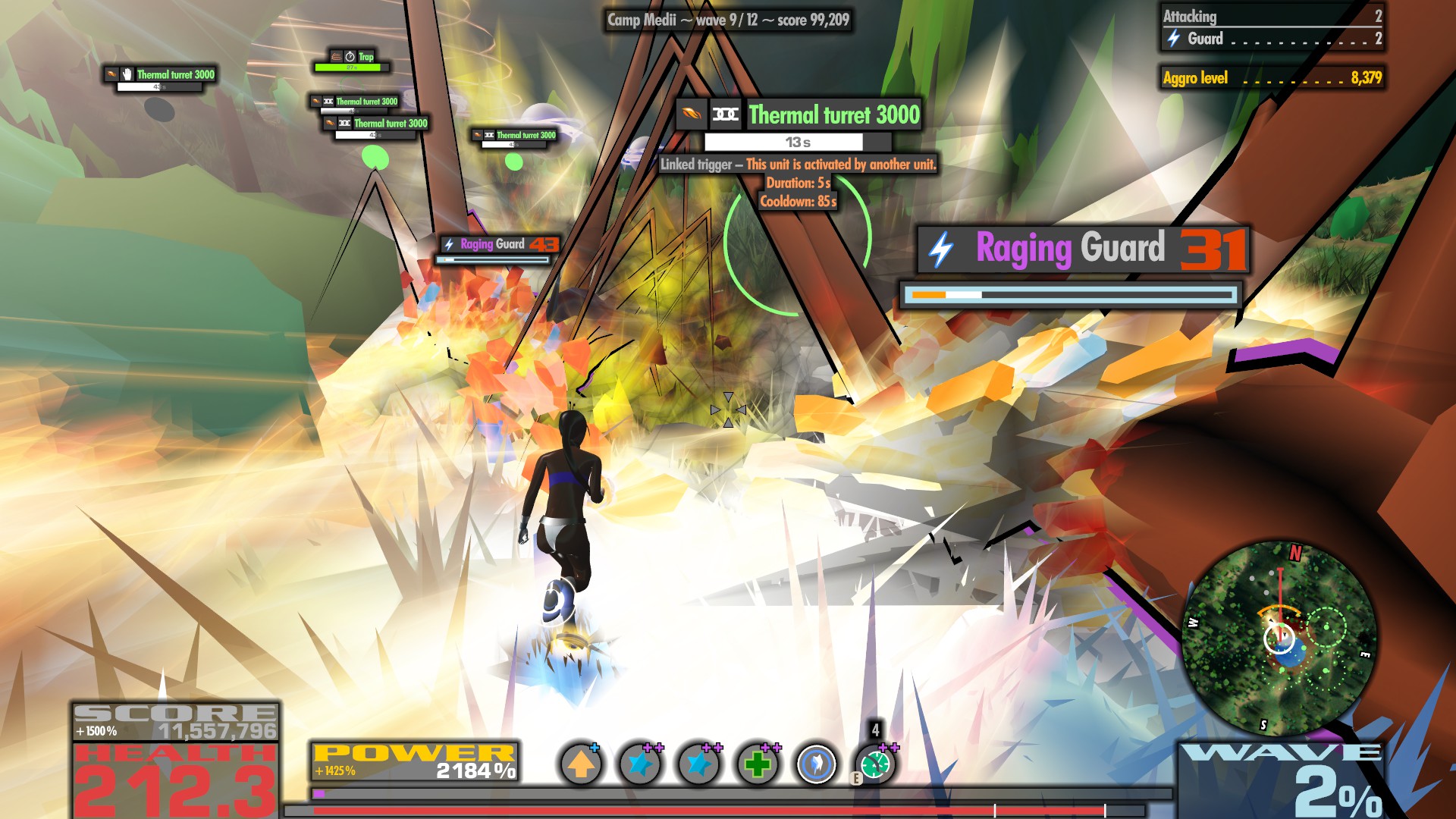 ---
The defenses of Camp Fecunditatis consist of six fetchers grouped in three pairs. Each pair specializes in one type of spider: assault, elite, and regular.
The fetchers are activated by entering. Since they overlap per pair, you can influence the fetch speed, depending on whether you enter only one or both fetchers.
If you've gone too far with the fetchers and are overwhelmed by the flood of spiders, it's not too difficult to escape into the surrounding thicket. The trees slow down the spiders noticeably, so it's often surprisingly easy to shake them off.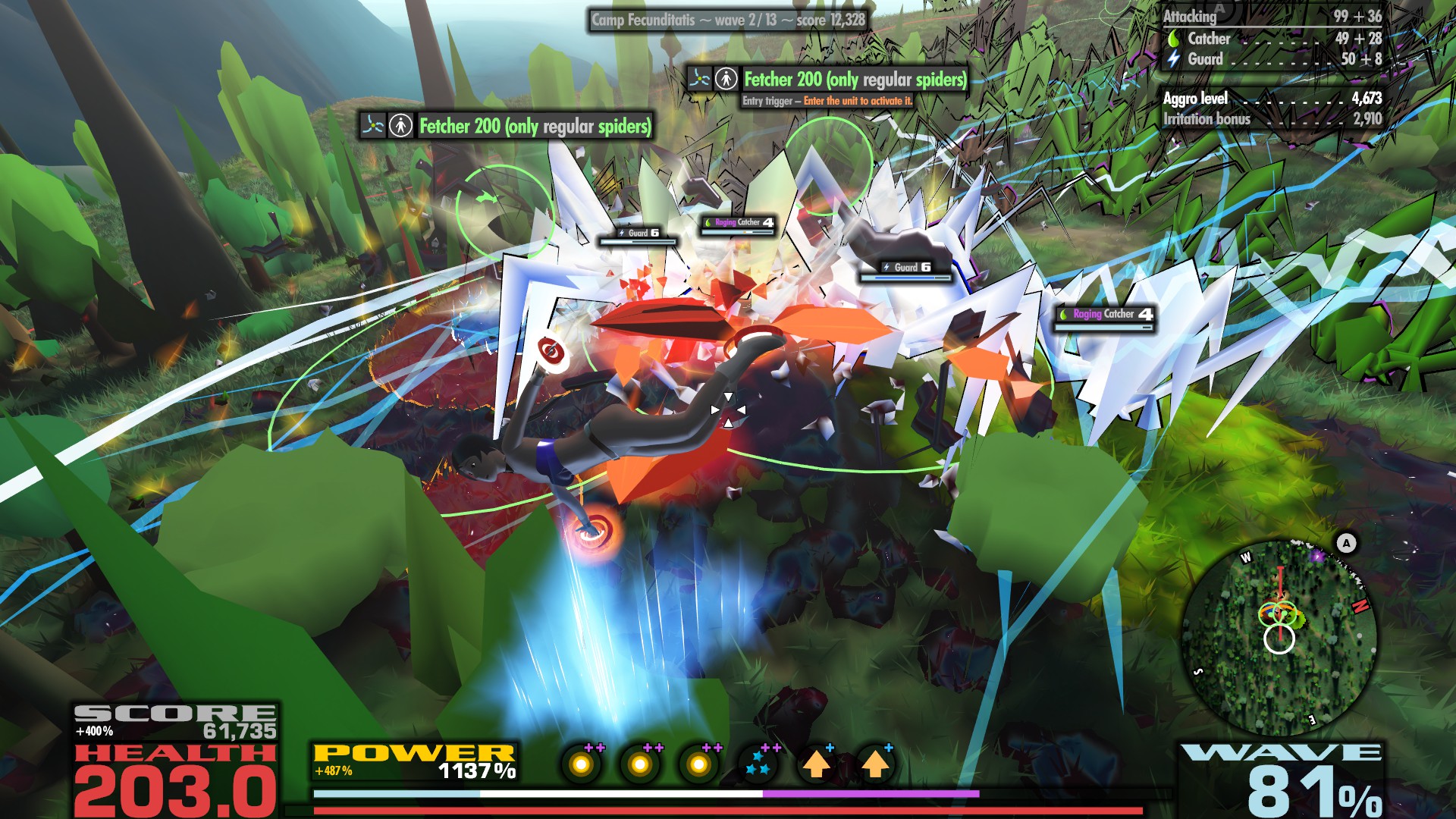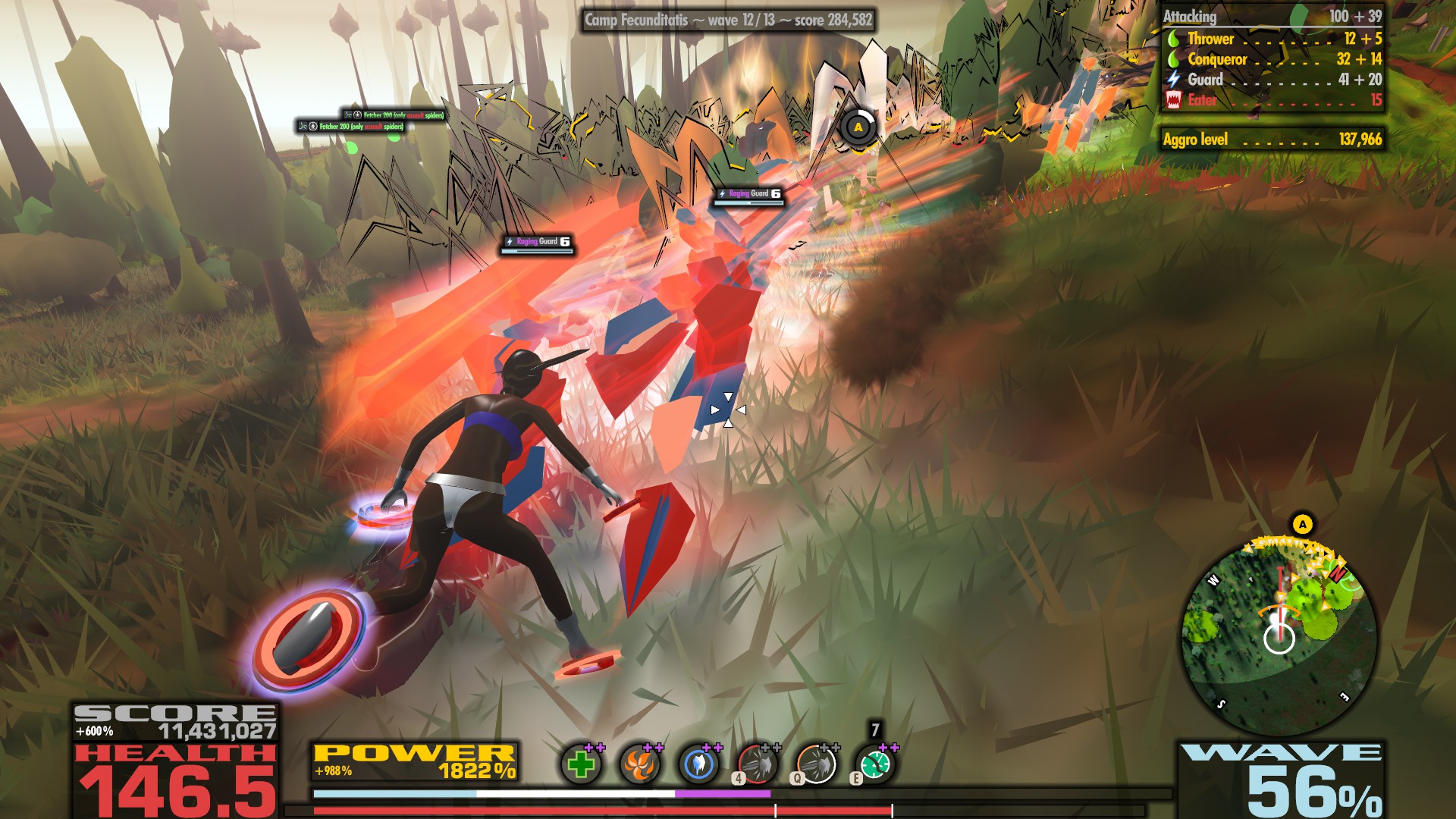 ---
The hilly terrain around Camp Insularum is defended by three thermal turrets and two transformers. Since the turrets remain active for 10 seconds after exiting, you can sometimes achieve combo effects, but that's not easy. You often encounter strong conquerors and throwers here, which makes it difficult to follow a fixed strategy. Instead, I recommend relying on flexibility and seizing opportunities wherever they arise.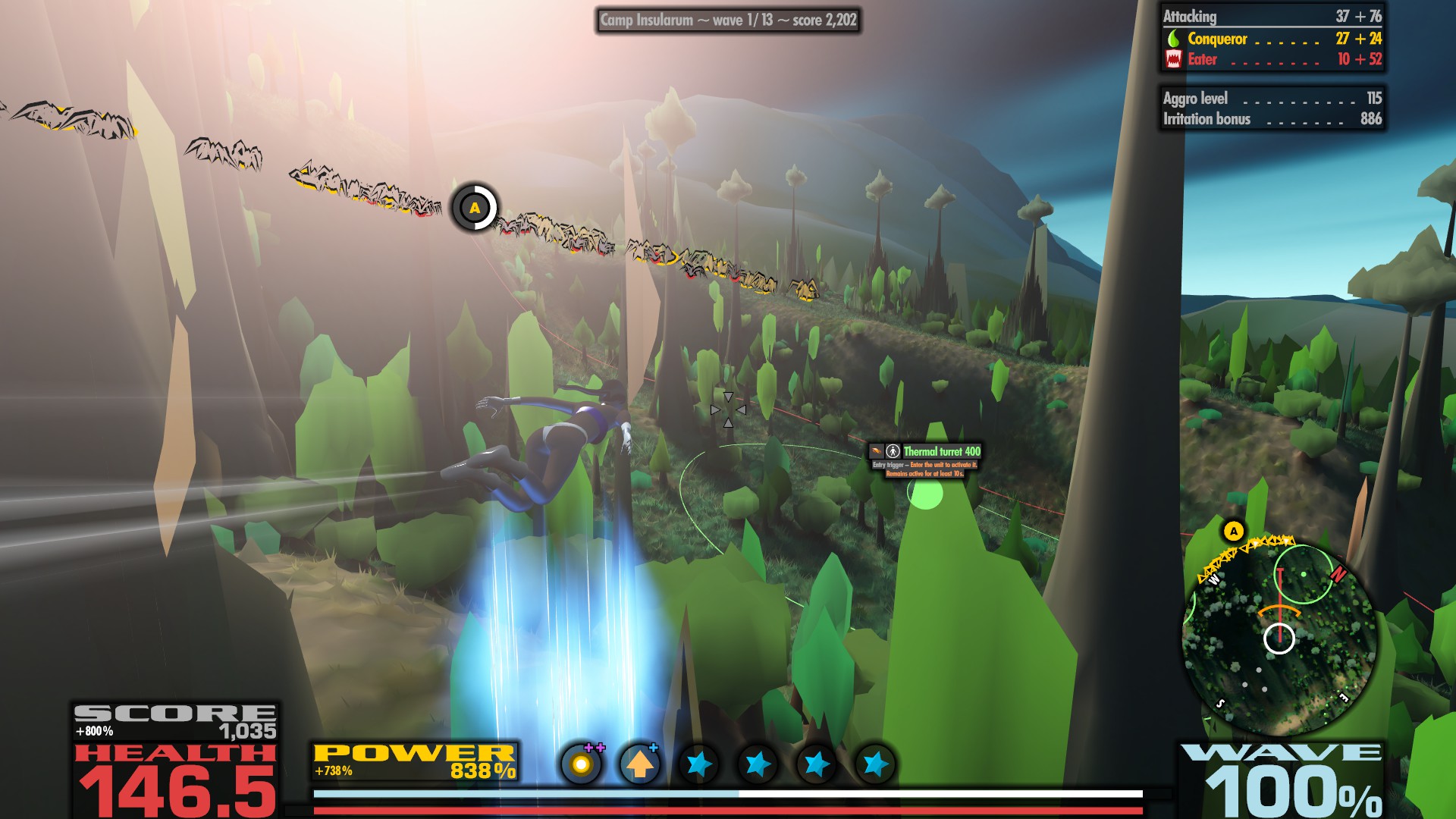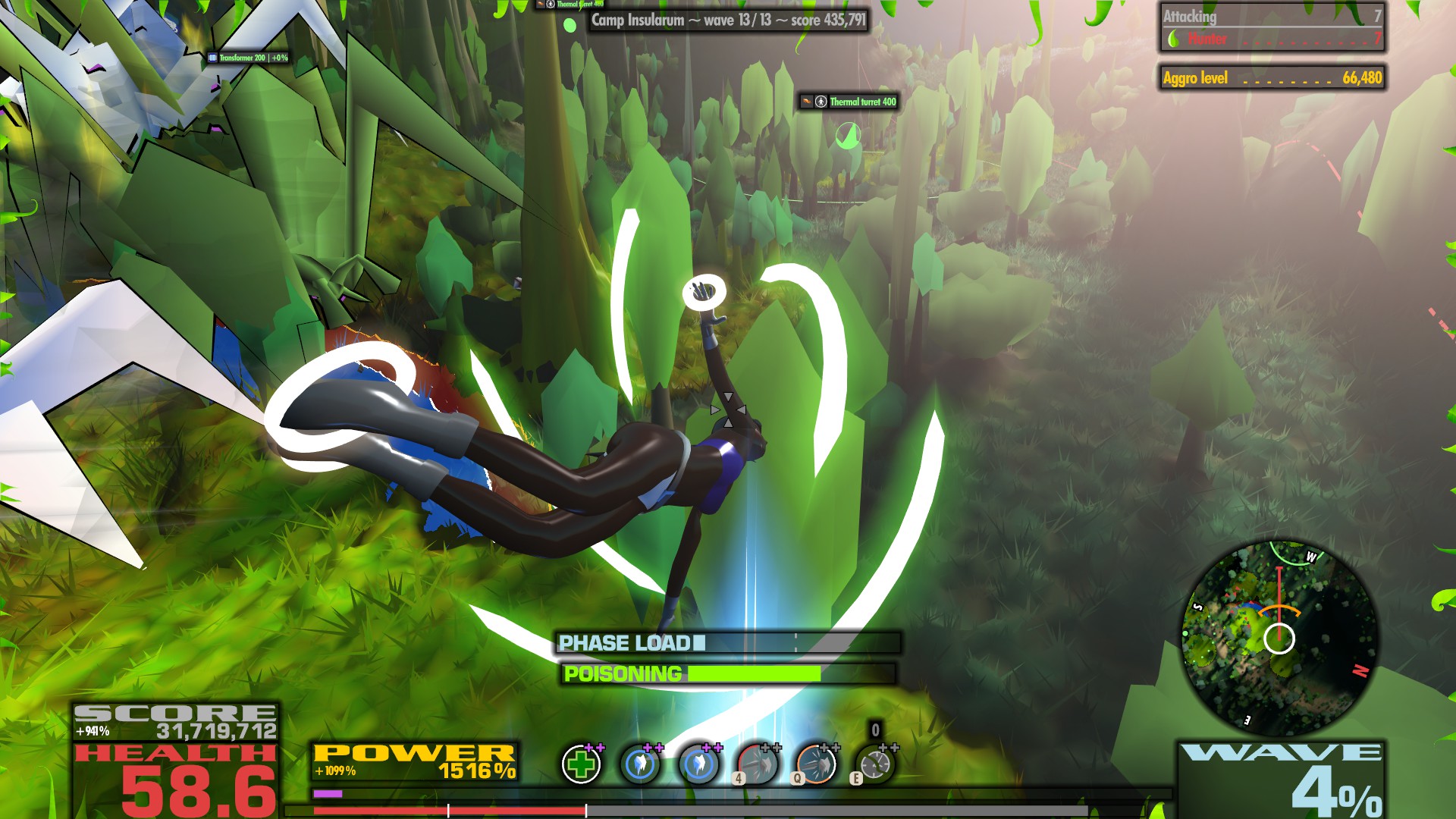 ---
Three thermal precision turrets and three transformers are available for defense at Camp Sanitatis. The turrets are relatively weak on their own, but if you use them to kill enemies in the transformers, they can achieve enormous firepower. It's not that easy in the fray, however, and it's often better to focus entirely on the transformers. Then again, the turrets are unbeatable when it comes to thinning out elite groups from a safe distance.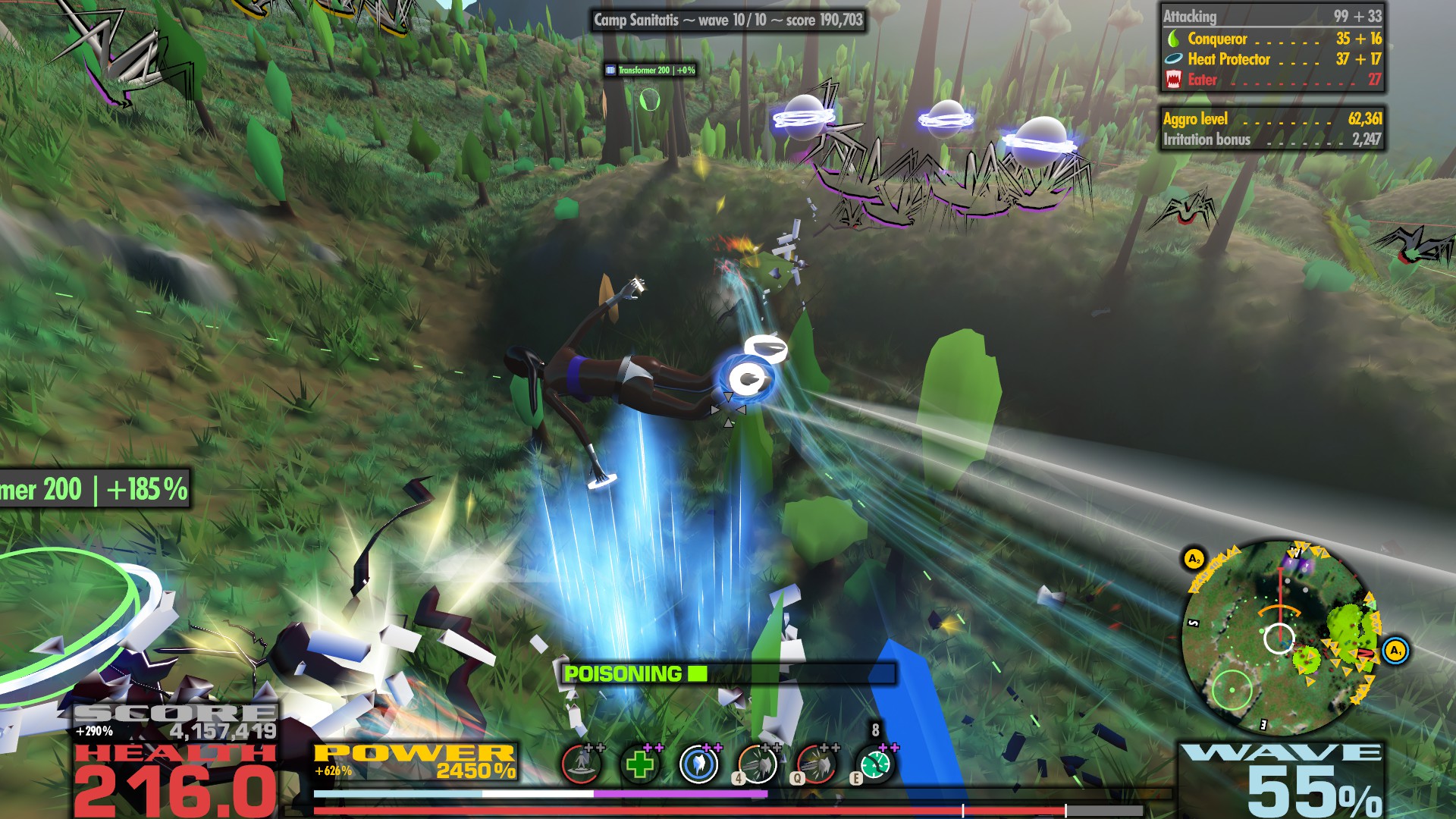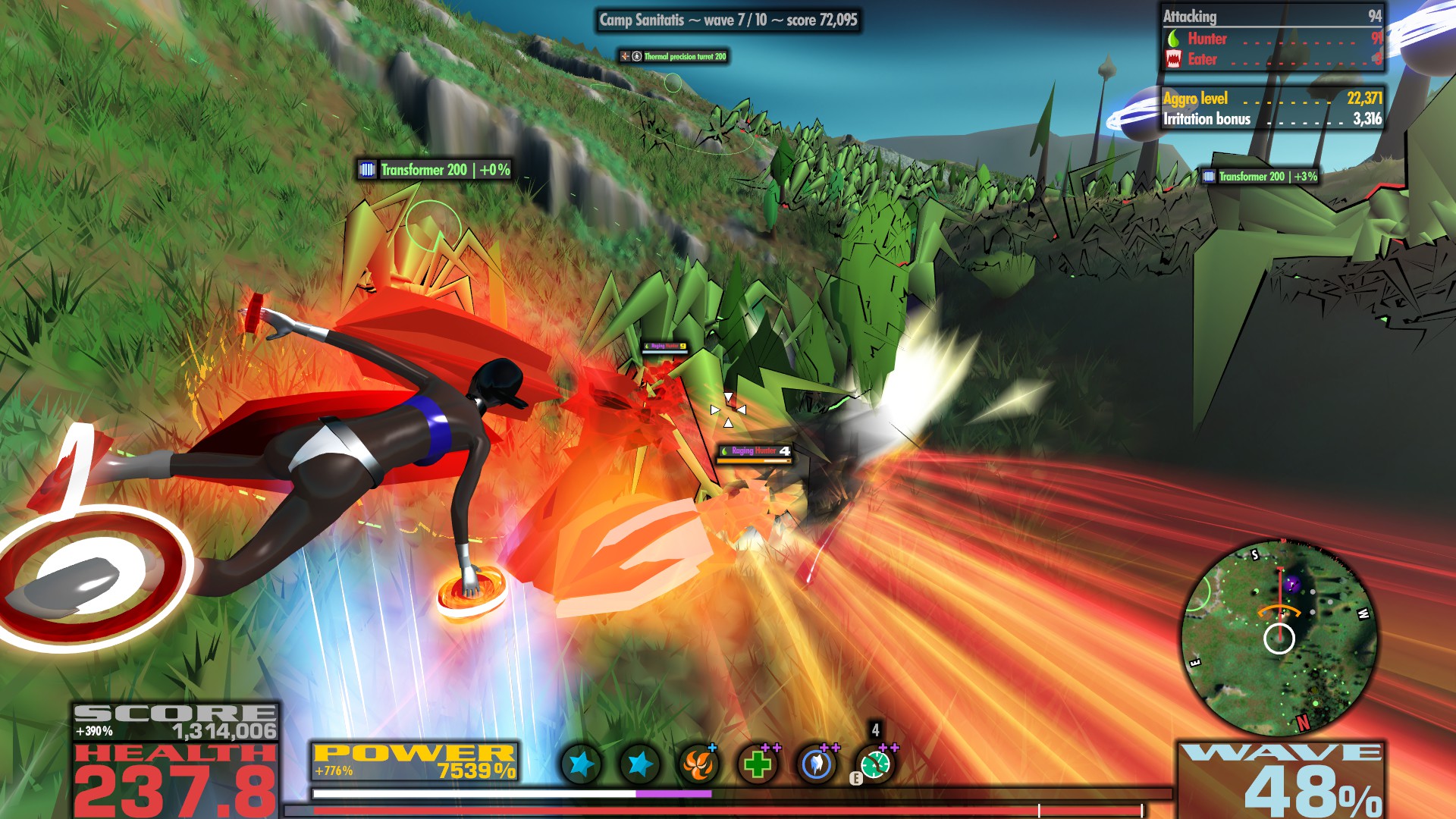 ---
There is virtually no cover around Camp Odii. To compensate, there are two large defenses with high firepower: a frost shock and a thermal turret. Both are activated by entering and fire every 10 seconds.
The frost shock is often easier to use due to the frost effect, but the thermal turret has significantly more firepower. I often switch between the two facilities, depending on the type of opponent and the combat situation.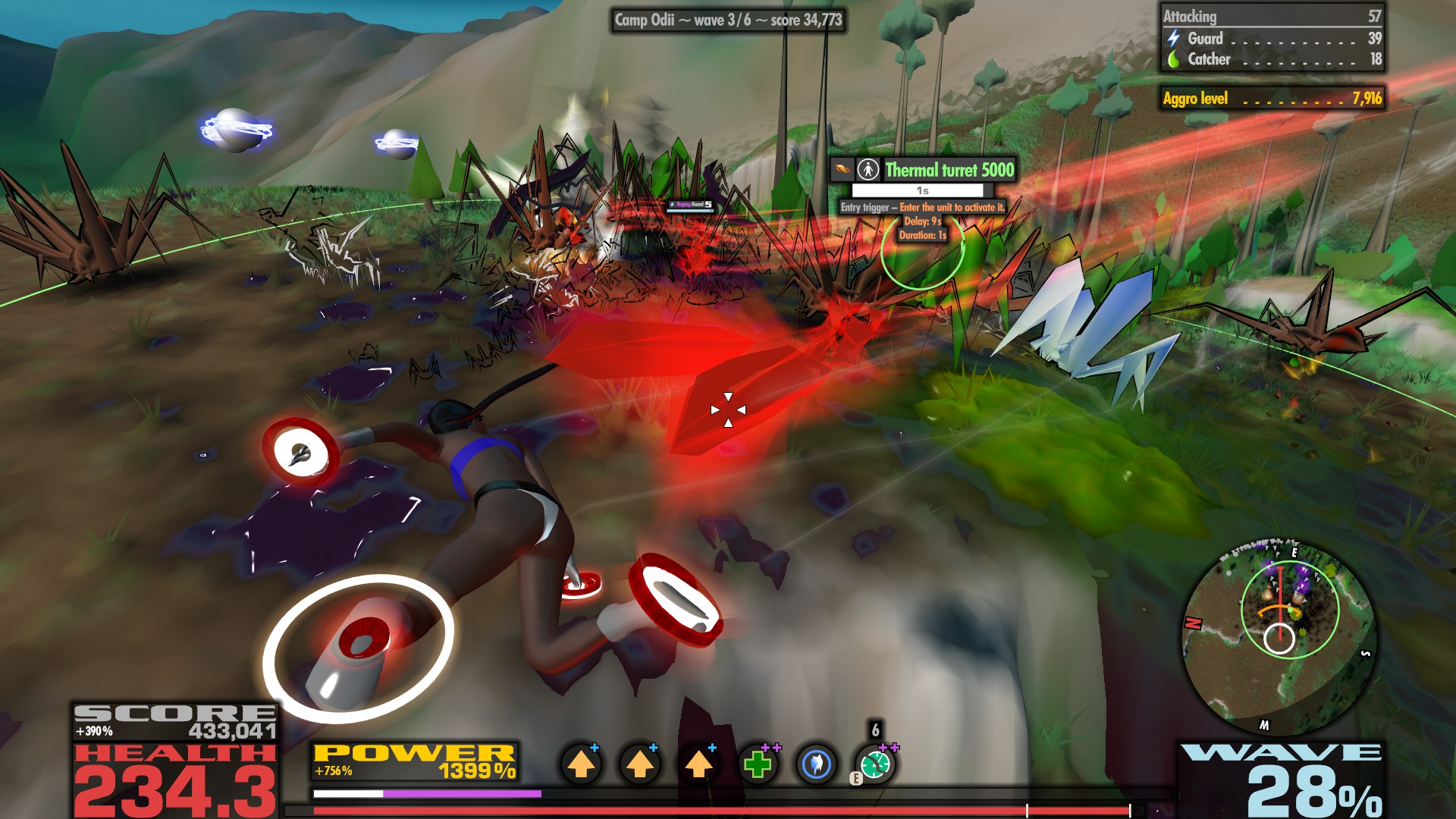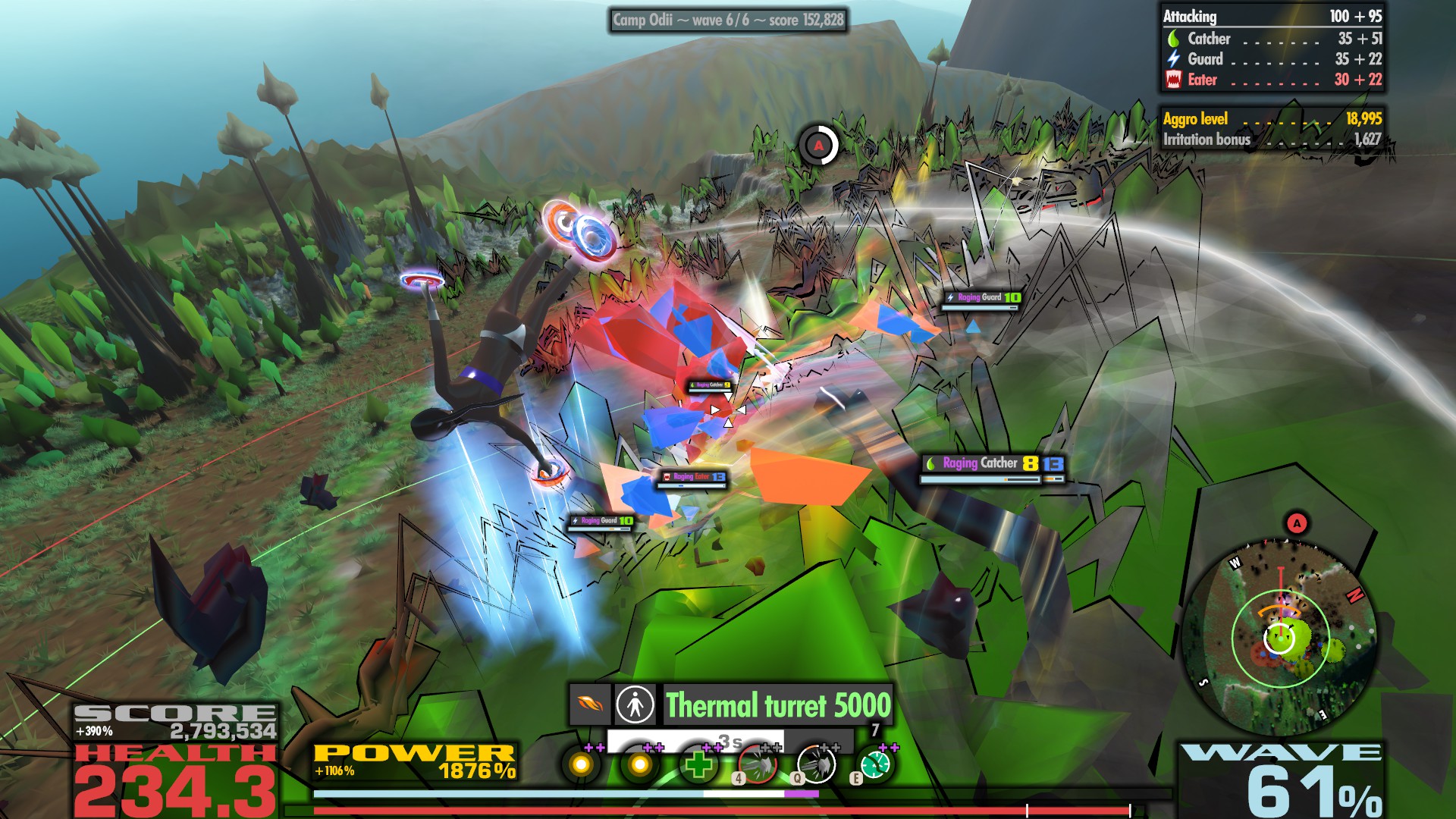 ---
Camp Vaporum offers four time bubbles, each surrounded by six frost shocks. The time bubbles are activated by entering, but switch off automatically after 10 seconds. A bubble switching off, however, activates the frost shocks, which suggests two different strategies.
On the one hand, it makes sense to try to kill as many of the frozen spiders as possible. It helps that the time bubble needs several seconds to collapse, which slows down enemies pouring in. Still, this strategy is relatively risky because the time bubbles have a 35 second cooldown.
If you don't want to take this risk, you can of course jump to another time bubble. Unless you activate several bubbles at the same time, at least one should always be available. Leaving frozen enemies behind should give you a few seconds head start. Keep in mind, however, that frozen enemies get angry faster and, as a result, eventually become more dangerous.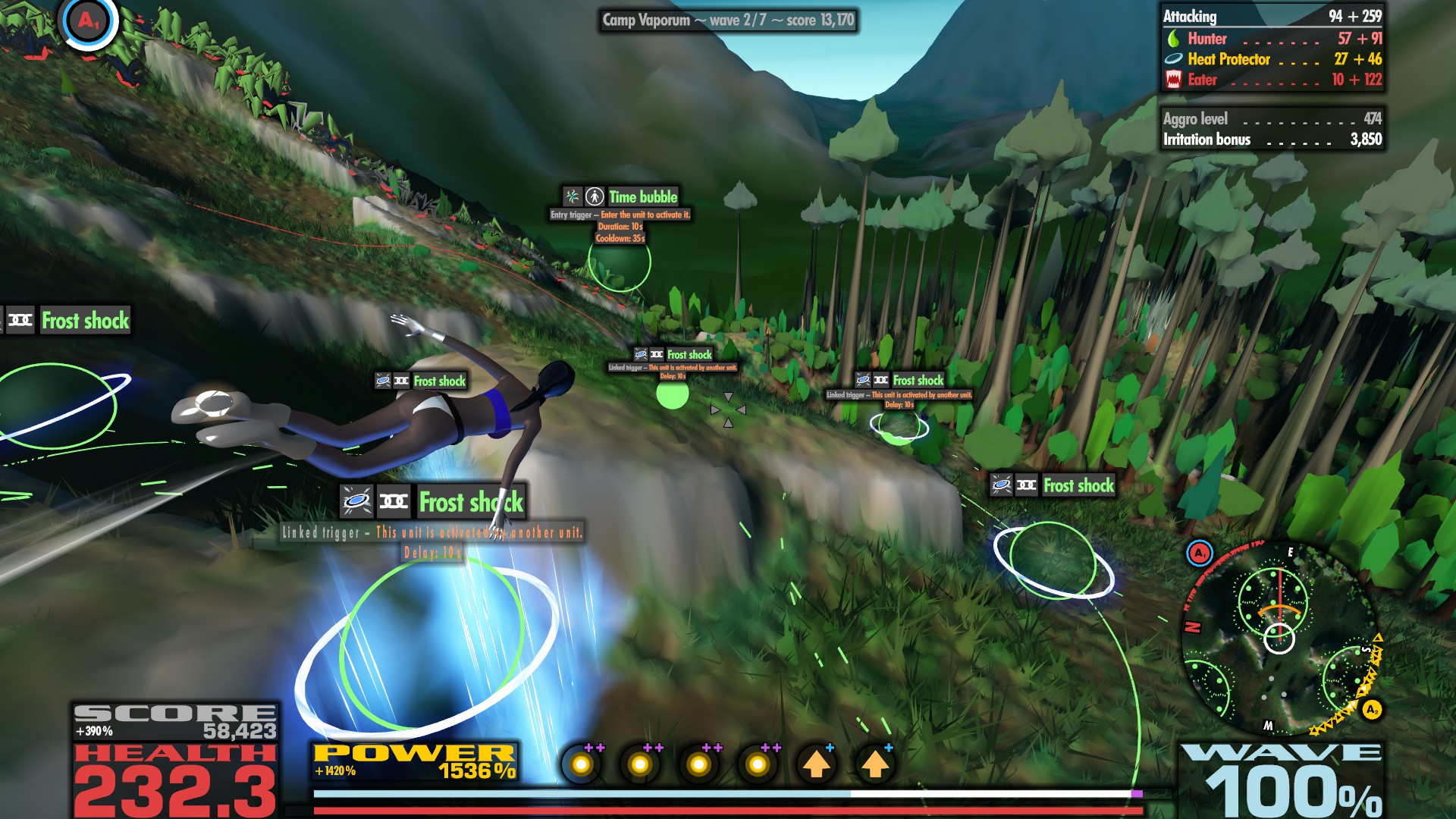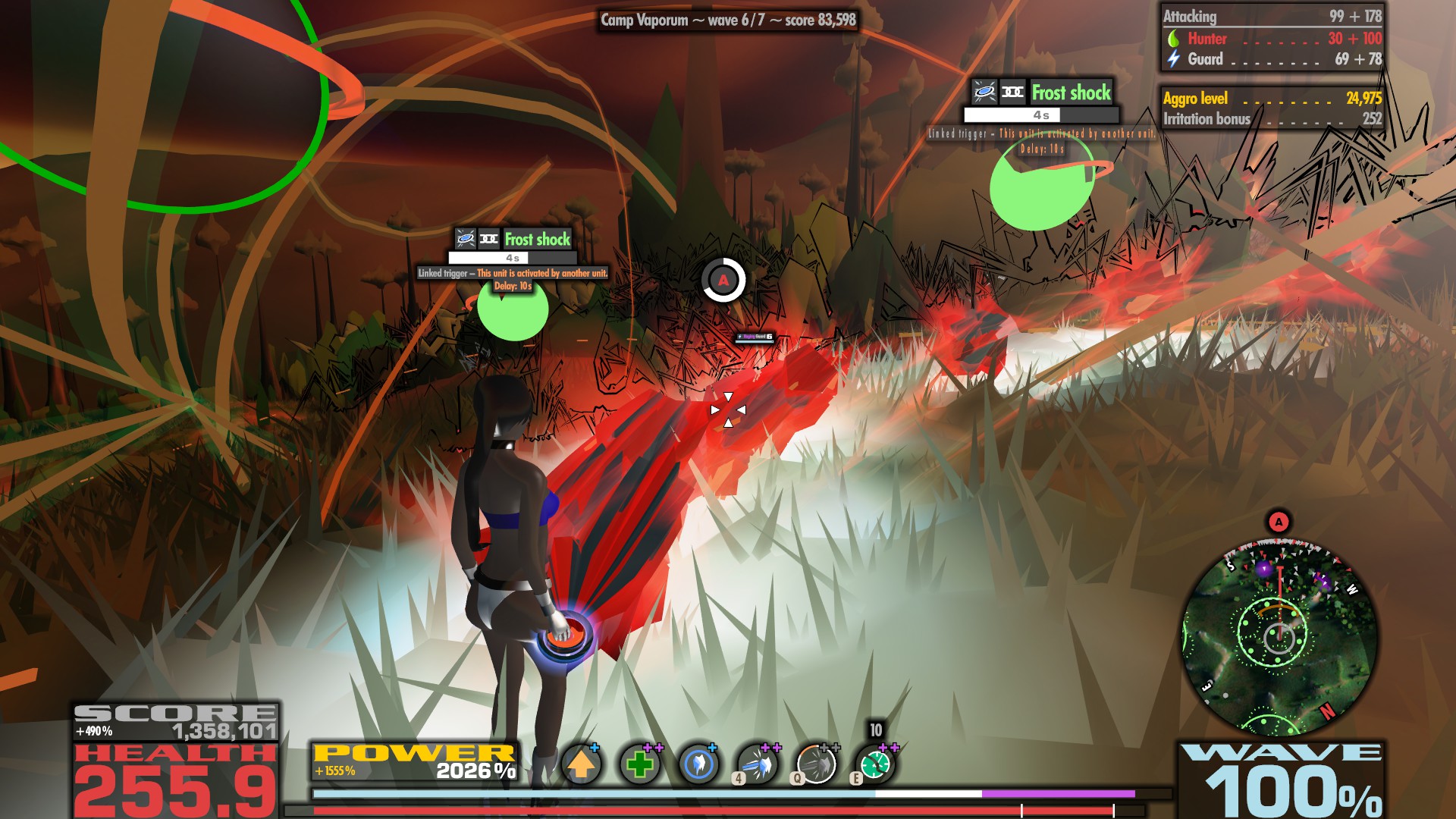 ---
The defense of Camp Lapidis is twofold. There are three traps on the west side, with two amplifiers placed between them. On the east side you will find three teleporters.
The traps are activated upon entry and remain active for 15 seconds after exiting. Since they overlap with the amplifiers, trapped enemies can be fought very effectively. However, you have to be careful, because the amplifiers are close to the cages and trapped enemies can still attack.
The teleporters are relatively large and have a short cooldown of just 20 seconds. They therefore encourage aggressive use. You just have to make sure that there are no poison puddles at the target point. However, this is not that easy, because the dense vegetation often blocks the view.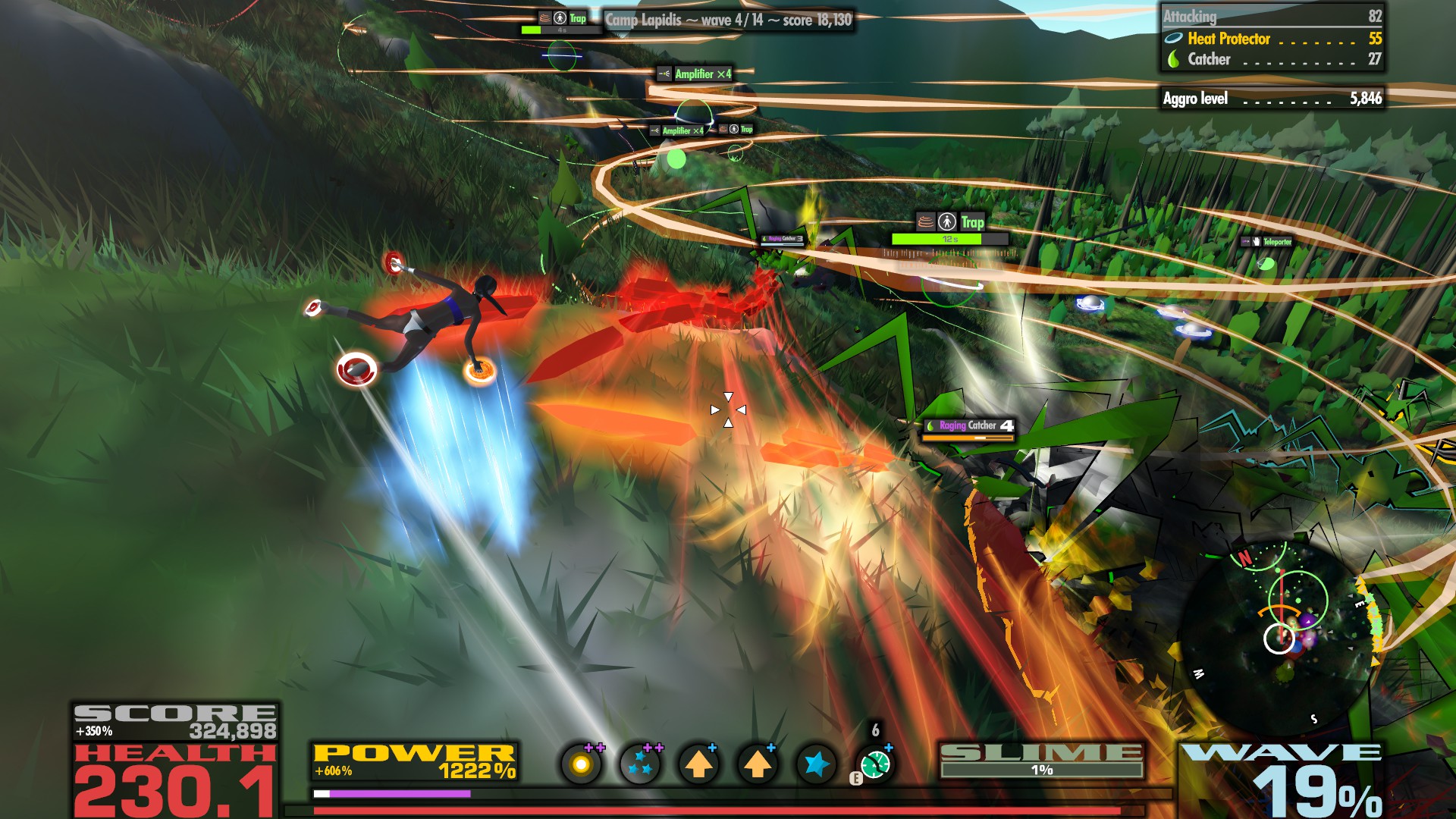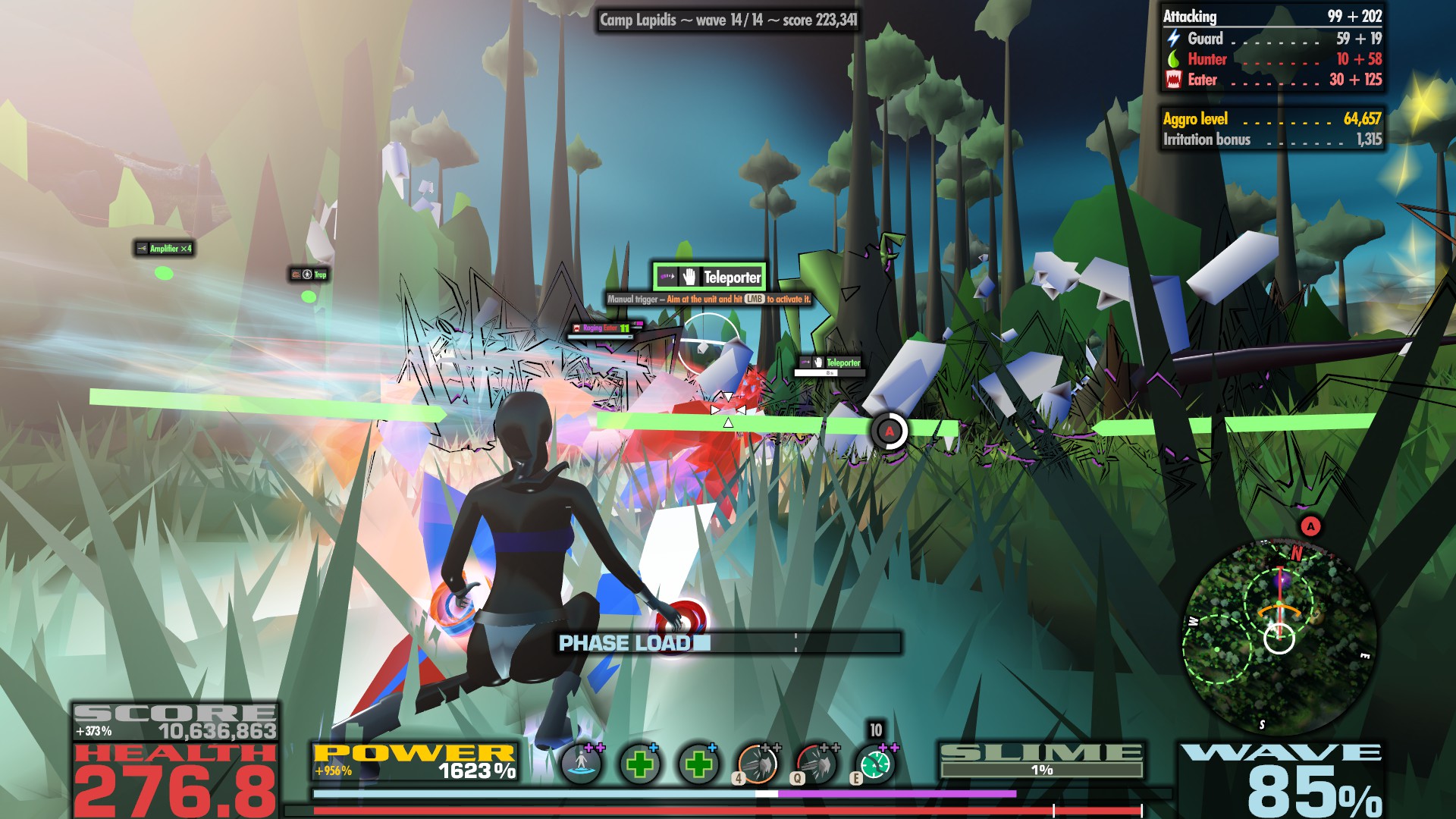 ---
The defense of Camp Agri is controlled by three fetchers. One specializes in elite enemies, the other two work with all types of spiders.
All three are activated upon entering and remain active for three seconds after exiting. The timer resets when you re-enter a fetcher. This is important to know because two crucial things happen when they switch off.
For one, the fetcher remains inactive for a cooldown of 30 seconds. In addition, a very strong thermal turret that overlaps the respective fetcher is activated for two seconds.
This means that the point at which a fetcher is switched off should be carefully considered. It should also be noted that the turrets are so strong that it can, for example, be worthwhile to lure non-elite enemies into the elite fetcher.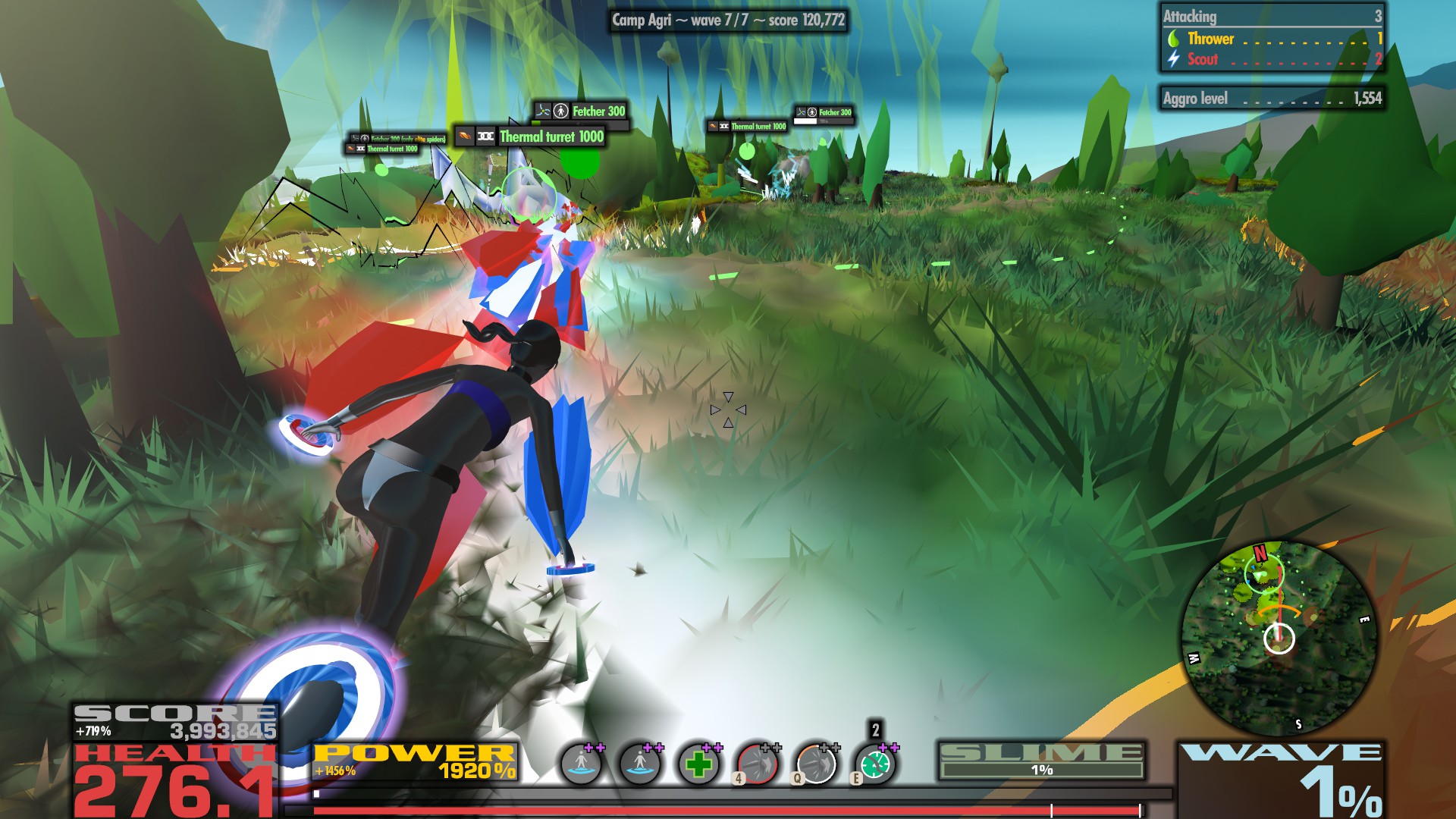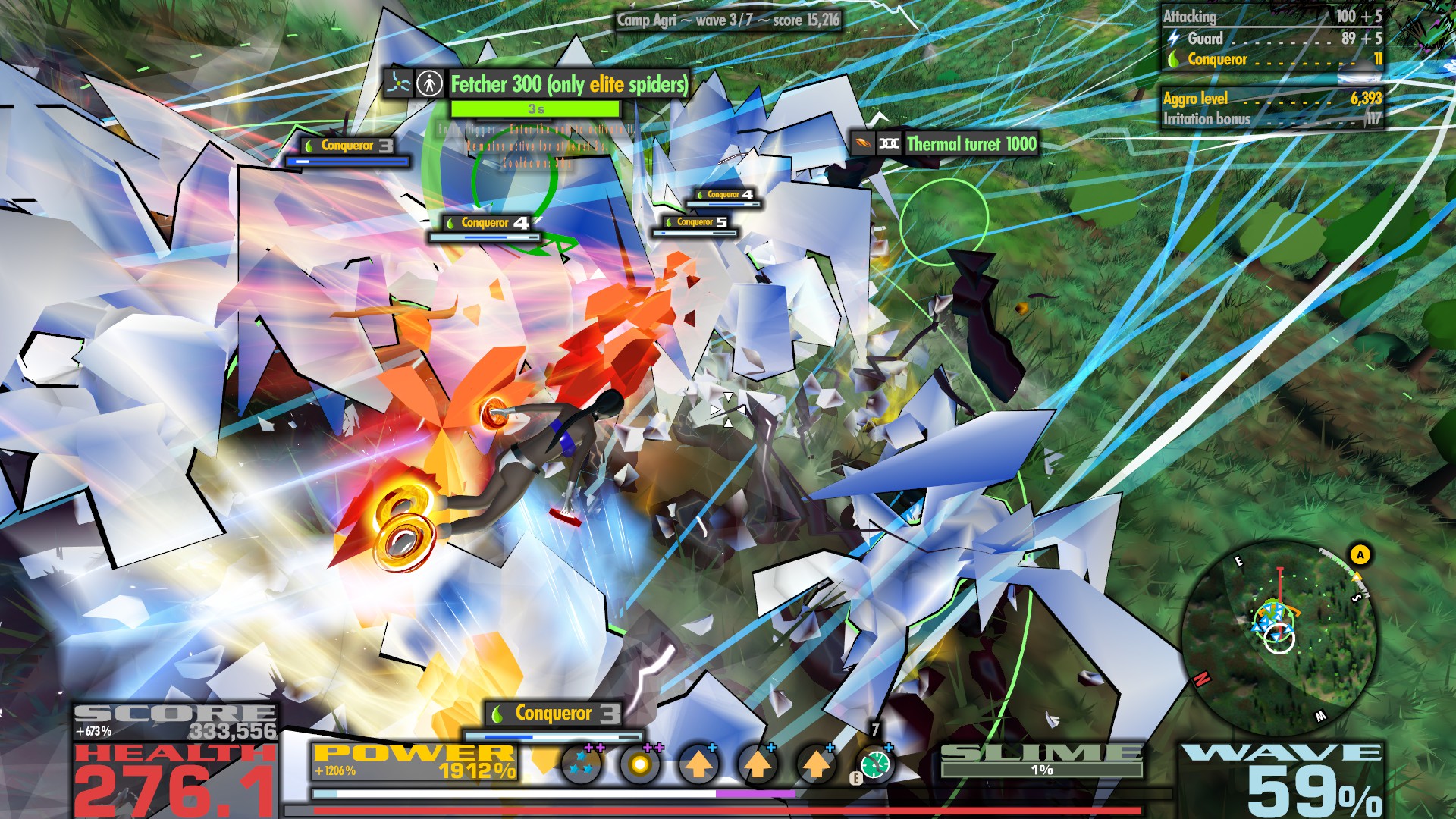 ---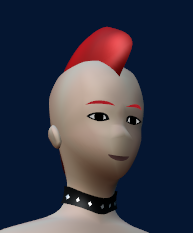 I made a neck band with dots. As usual, it's fully customizable. If you use a glossy material (ideally crystal fabric), you can make the dots look like rivets, which is what I had in mind when making them. Just keep in mind that the item drops with random colors and materials (like every other item), so it may not look like "punk style" at all when you get it.
---