Metals and Alloys
While iron is still a great choice for weapons and tools, there's now a whole lot of new metals and alloys for you to discover. Soft metals like tin and copper are great for tools, arrowheads and tableware, while iron, bronze and steel are best used for weaponry and armor. There's even silver and gold for your jewelery (and weapons against the undead).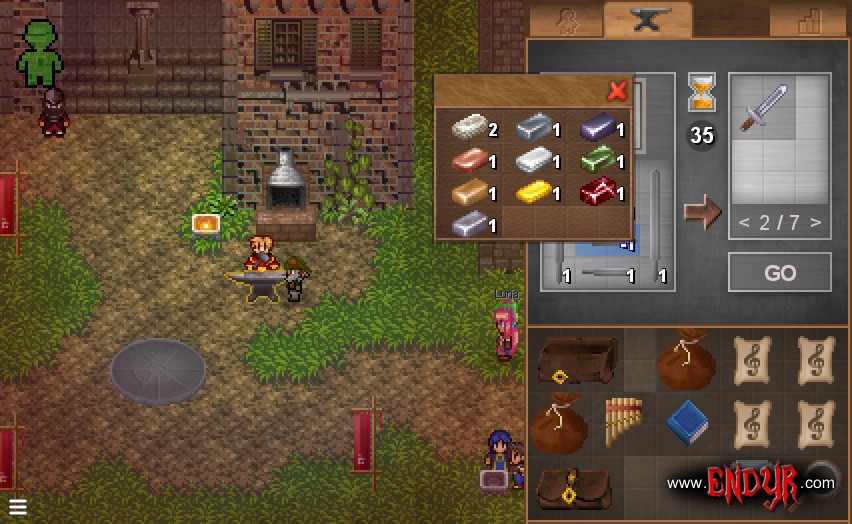 The new metals can be forged into blades and combined with either metal, wooden or leather handles.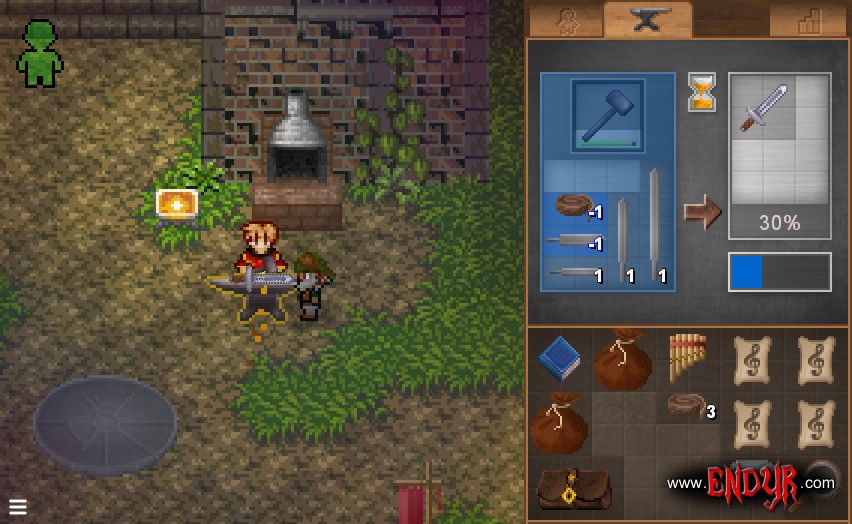 Speaking of wood: there's now a bunch of 5 different woods for several purposes, from battle staffs (hard) to long-ranged bows (elastic).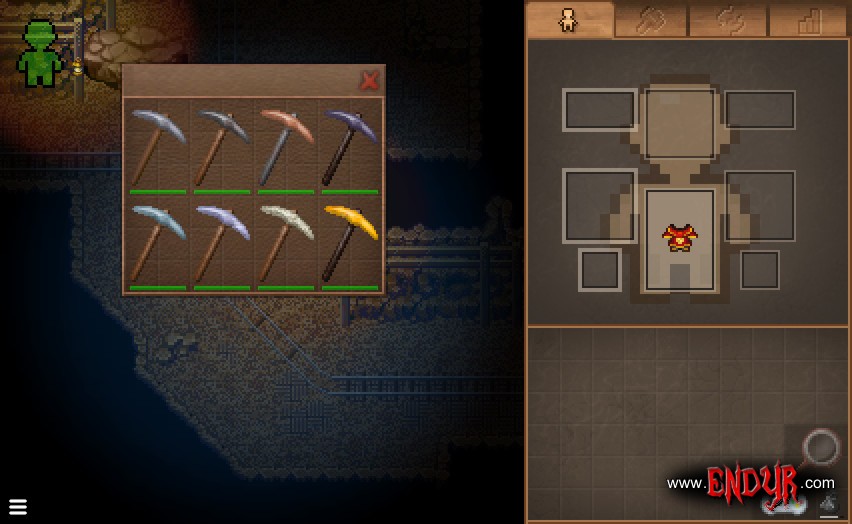 Music composer
Is that a sweet melody from the forest? It probably is! Now you can compose your music and play it on one of several instruments we included. Dance to the rhythm!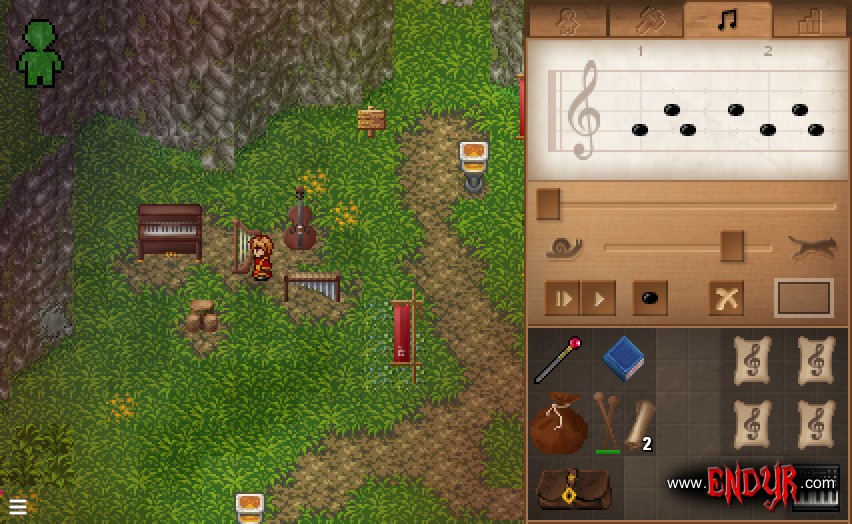 Clothing designer
Instead of preparing numerous dresses we decided to let the players create their own. Combine different shirts, trousers, shoes and accessories. Choose materials and colors to your liking. Create your very own collection of clothing!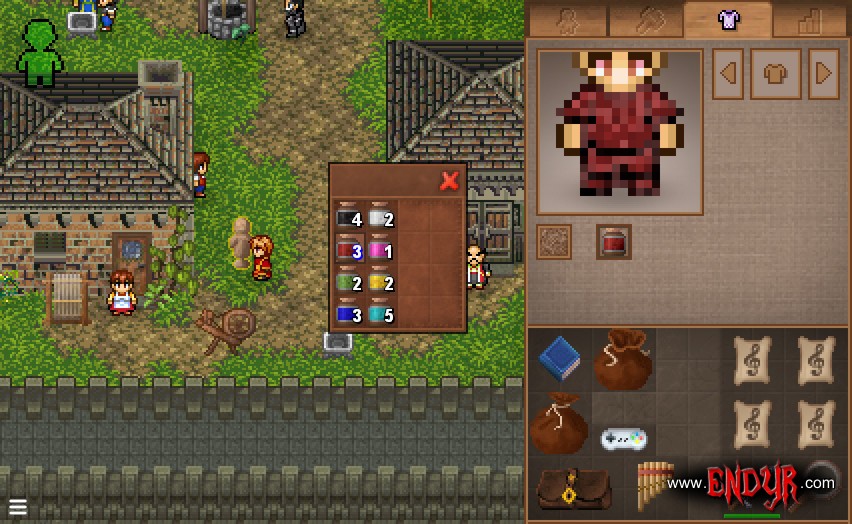 Luminos
The world of Endyr is unforgiving. But luckily there's a way to secure and enlighten areas: Powering a Luminos. Those devices can be found at several places and only need a load of Lux in order to scare away the monsters.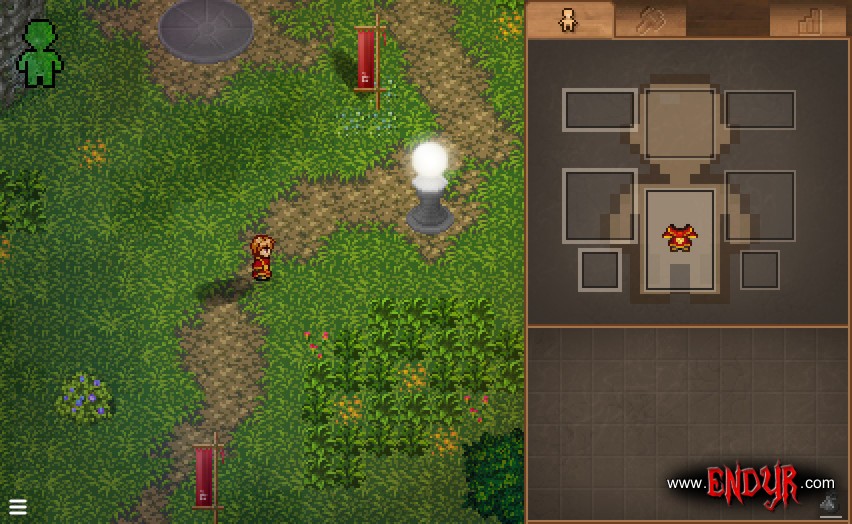 Wallpaper artworks
And finally here are some "daily life" artworks made by our sweet new graphics artist Sirea. These are just examples of professions (more will follow) but of course you're free to do whatever you like.
You need to face the enemy? Jump into battle? Defeat your foes? Become a warrior!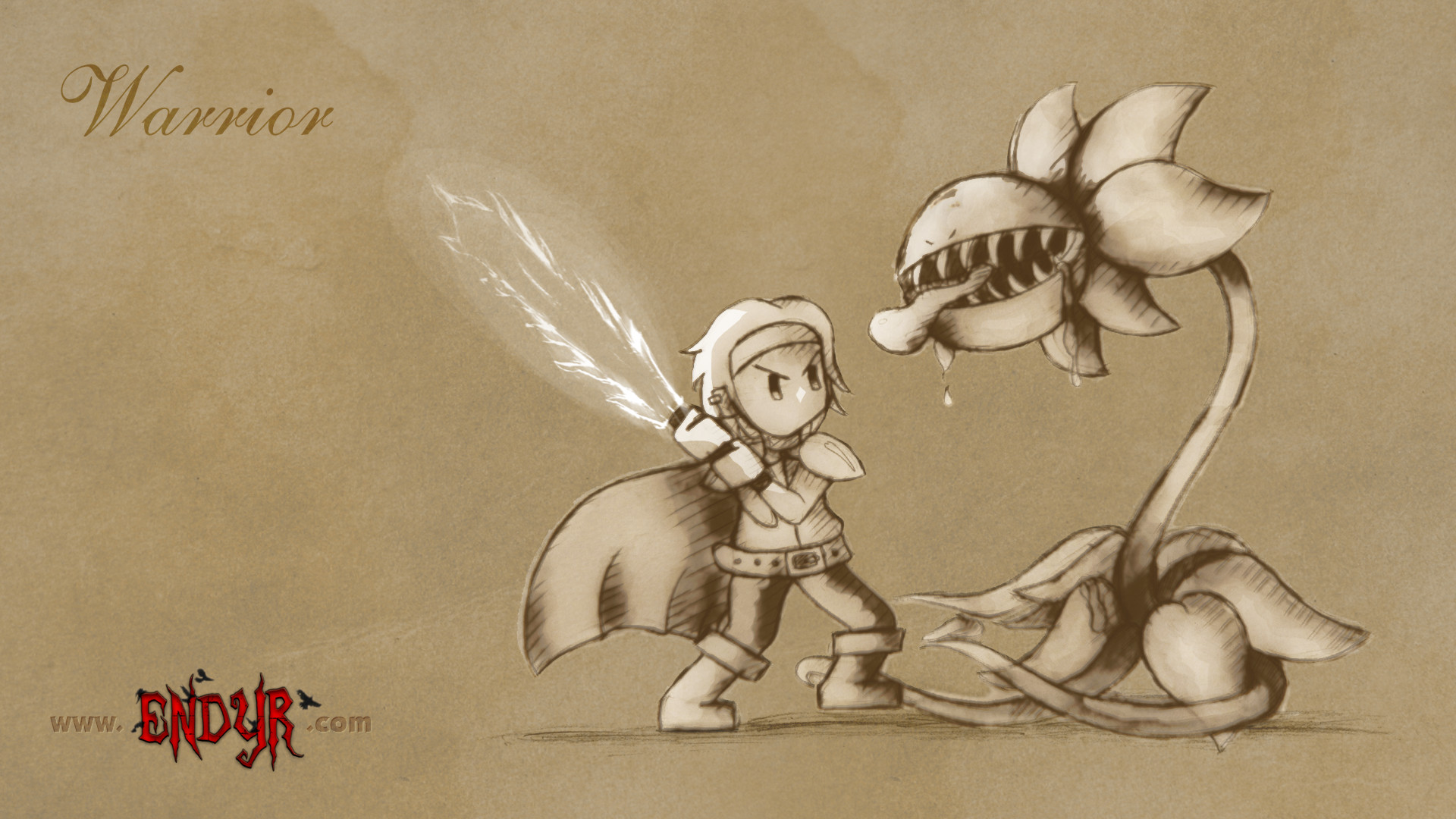 You like the smell of melted iron? Love the hammering sound? The heat? Become a blacksmith!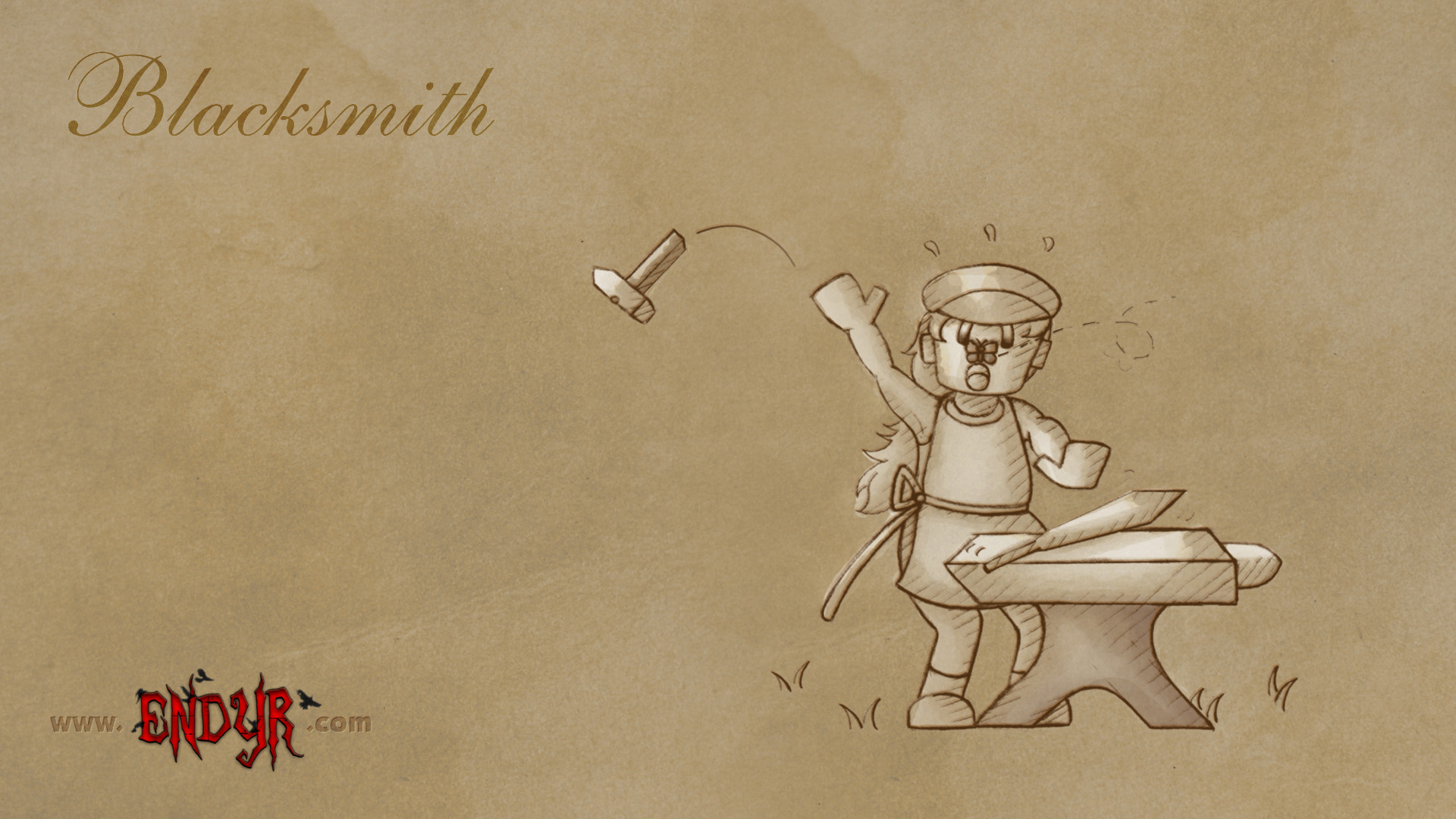 You prefer to stay in safe areas? Harvest fruits? Gather stuff? Become a collector!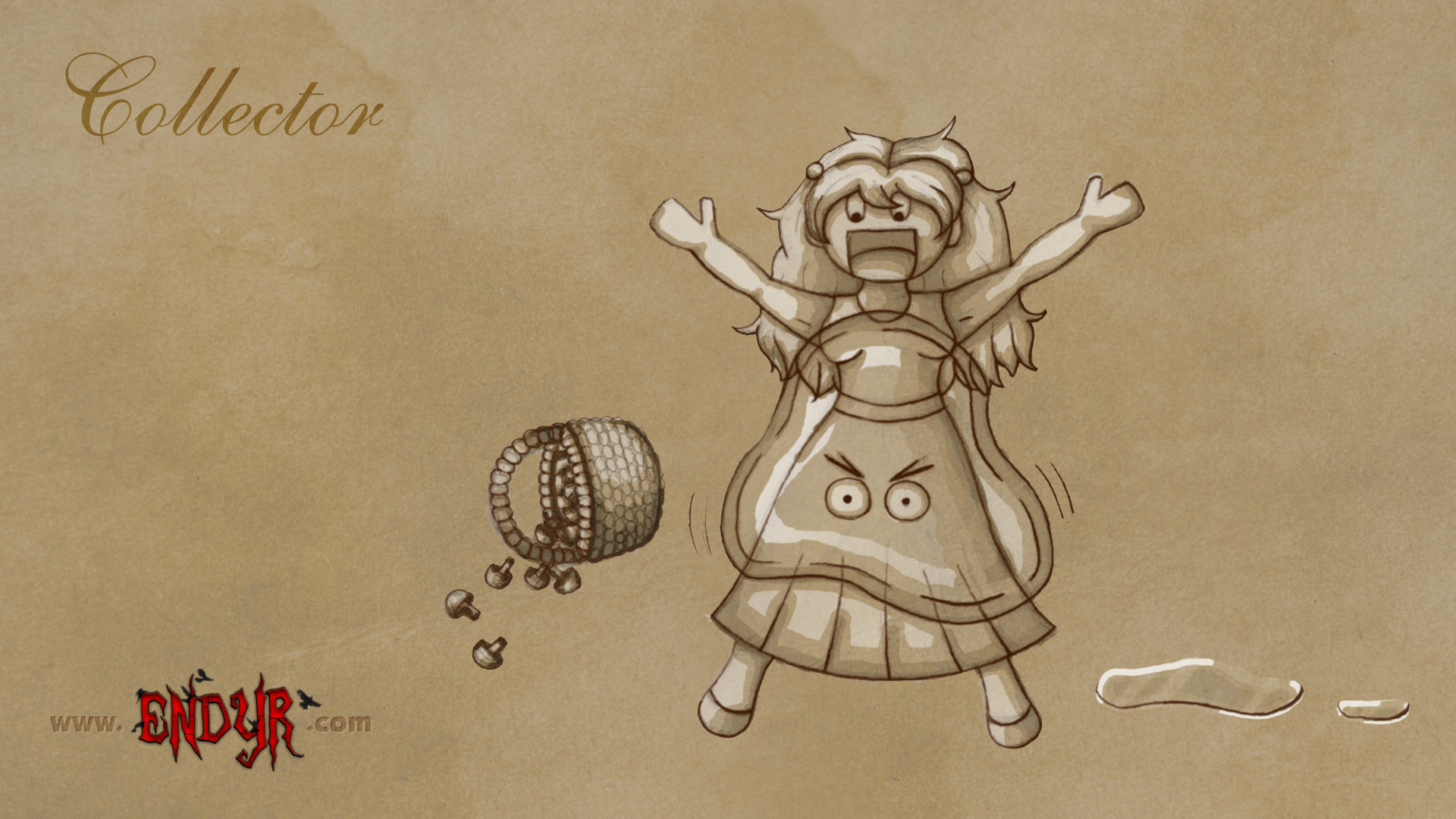 Lifetime account
Prefer to buy the game once instead of paying subscription fees? Here's our limited lifetime account offer:
Thanks for your support and please consider spreading the word!
---