Muscle animations and weapon mechanics
Weapon mechanics
The past week I've put more work into the weapon mechanics. The mechanics model is more detailed now and I've updated all the weapons with the new features. The biggest difference is for the pistols. They now have barrel translation and tilt that is animated. Also the feeding of rounds and extraction of casings is now made visible on all weapons that have the involved parts in plain view.
The bolt or slide feeds new rounds into the chamber on cycling and the casings are extracted when the bolt or slide opens. I also fixed an issue I've had a long time that prevented ejected casings from spinning properly so now the ejection looks better as well.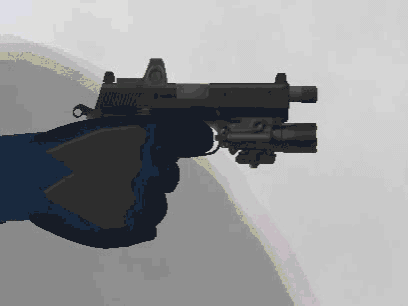 Here you can see how the barrel follows the slide the very first bit
of movement and how it tilts slightly upward.
Here's also an animation I made recently that shows the layers and buildup of the most detailed weapon I've made so far. With the mechanics as detailed above, the slide, barrel and hammer need to be separate parts: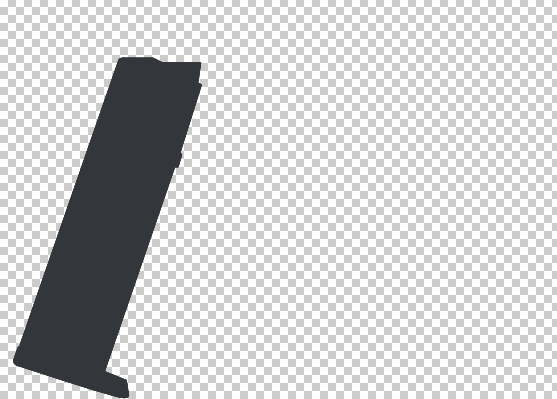 Muscle-based animations
Other than that I've been working on some simple physics-based animations that the characters play when they become rag dolls. This is a bit randomized so it doesn't happen every time they fall. For now they are in essence simple poses, like grabbing at body parts that were hit.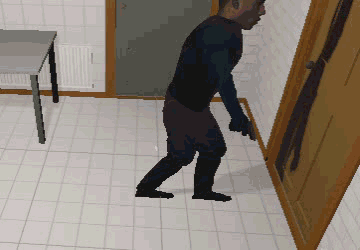 This one shows a few poses. When he falls he is first tensing up, then he grabs his abdomen
and finally he reaches for his leg, gets interrupted and tries again.
The green debug lines show bullet entries and the red ones are exits.
I also use it to make the characters cramp and spasm. This is activated in a couple of different situations.
Spasms
When having suffered non-lethal brain trauma they can enter a fit of spasms. Spasms also activate when characters can't breathe because they are lying unconscious and face down. These spasms are of lower intensity and serve the purpose of removing anything blocking their respiration. They are also used for short muscle impulses that are triggered when they receive brain trauma. See the video below for that.
Cramps
Cramps activate when characters have suffered non-lethal brain trauma and also when their hearts are destroyed (the brain, heart and lungs are all vitals that can be hit separately). When this happens the characters muscles tense up while they fall down.
This video shows the cramps and spasms as well as the other muscle animation features:
The sandbox demo
Lastly I've been working toward releasing the sandbox demo for a long time and more than once I've given bad estimates for when it should be ready. So I'll not attempt to give an estimate now, but I'll tell you that I'm now working from a fresh list of items I want fixed before release. I created this list last Wednesday and I've completed a third of them already.
Thanks for reading!
For daily updates and some extra media content you can also follow me on twitter: @BloodAndBullet