Trapped on a space station with a ruthless killer, Edward Locke must solve this mystery, or it will be his last. In this strange place, filled with even stranger people, Edward will discover more about himself than he ever could have imagined. Join Edward as he explores a hand-drawn richly conceived world, filled with danger, mystery, creativity, and memorable moments.
A Unique hand-drawn fully realized world:
Companies, advertisements, locations, characters, and much more are being hand-crafted
​to breathe life into the world.

Murder Mystery:
Collect evidence, question suspects, explore the station, consult your murder board, and catch a killer.

Classic Adventure Mixed With Modern Ideas:
Earn in-game currency for exploring the world and accomplishing tasks. Players can purchase cosmetics, accessories, and even an aquarium that can be filled with strange and otherworldly creatures.

Blues Inspired Soundtrack:
Mixing the emotionally charged music of cinema and the sheer style and heart of Blues, something fresh and bold is born.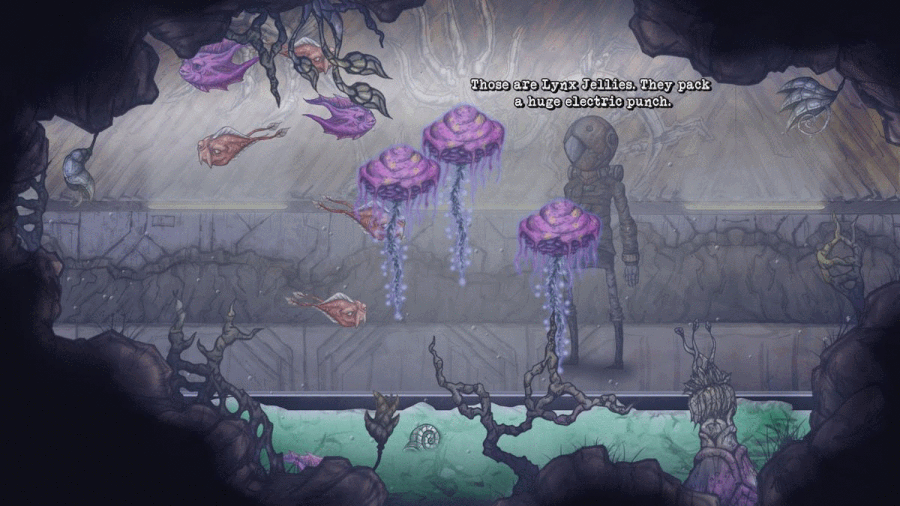 I'd love to hear your feedback, please feel free to comment and share. Thanks for your time and support!
---
Follow me to receive behind the scenes looks at the game.