Hi all!
Just wanted to give everyone another quick update as we approach 0.038, which will be the multiplayer update. Currently there are a few bugs that need ironing out but it shouldn't take too long. The game is looking really smooth now and multiplayer has a ton of features!
I'll post all of them when I make the 0.038 update.
Heres a few though:
Entities - Zombies and (maybe other creatures?) can now spawn in multiplayer and they are very tough. You will have to work hard to kill these guys and will have to work as a team.
Health Stamina and hunger have been added - You can now starve, sprint and lose all your health and again, die.
PVP - You can now kill your buddies! Wooooooo!
Bunch of damage and attacking related polish.
Here is a screenshot from last nights multiplayer test (there were a few bugs, like torches rendering underwater: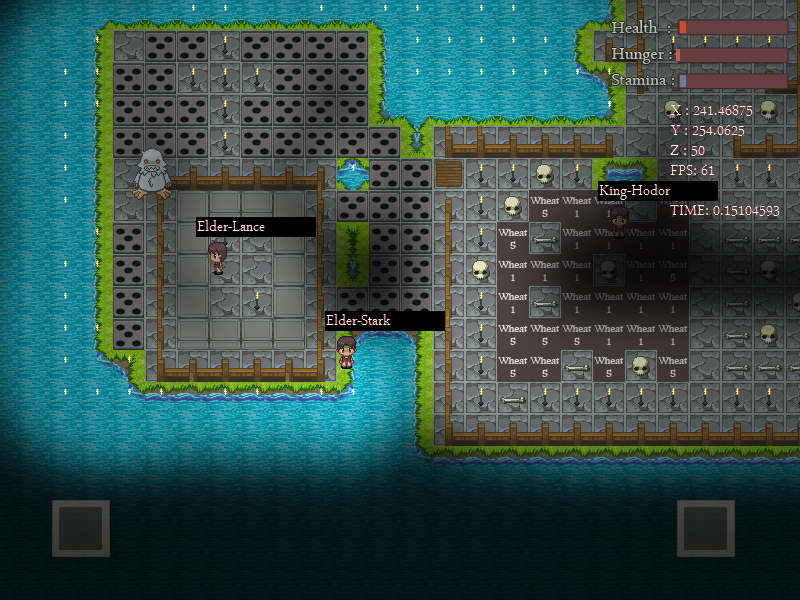 But overall it was fairly successful.
I need to add a few things related to inventory and polish it up a bit. I also think I might have decided on a pixel artist however things arnt final!
Once I get the first finished sprite sheet I'll post him here. :D