Hey everyone!
My friend and I are happy to announce the release of our new multiplayer voxel parkour game.
The game comes with a real-time leaderboard, a checkpoint system, and fully-synced user model animations!
Feel free to invite your friends, you might find yourself competing for first place!
Play now at Realms.voxelize.io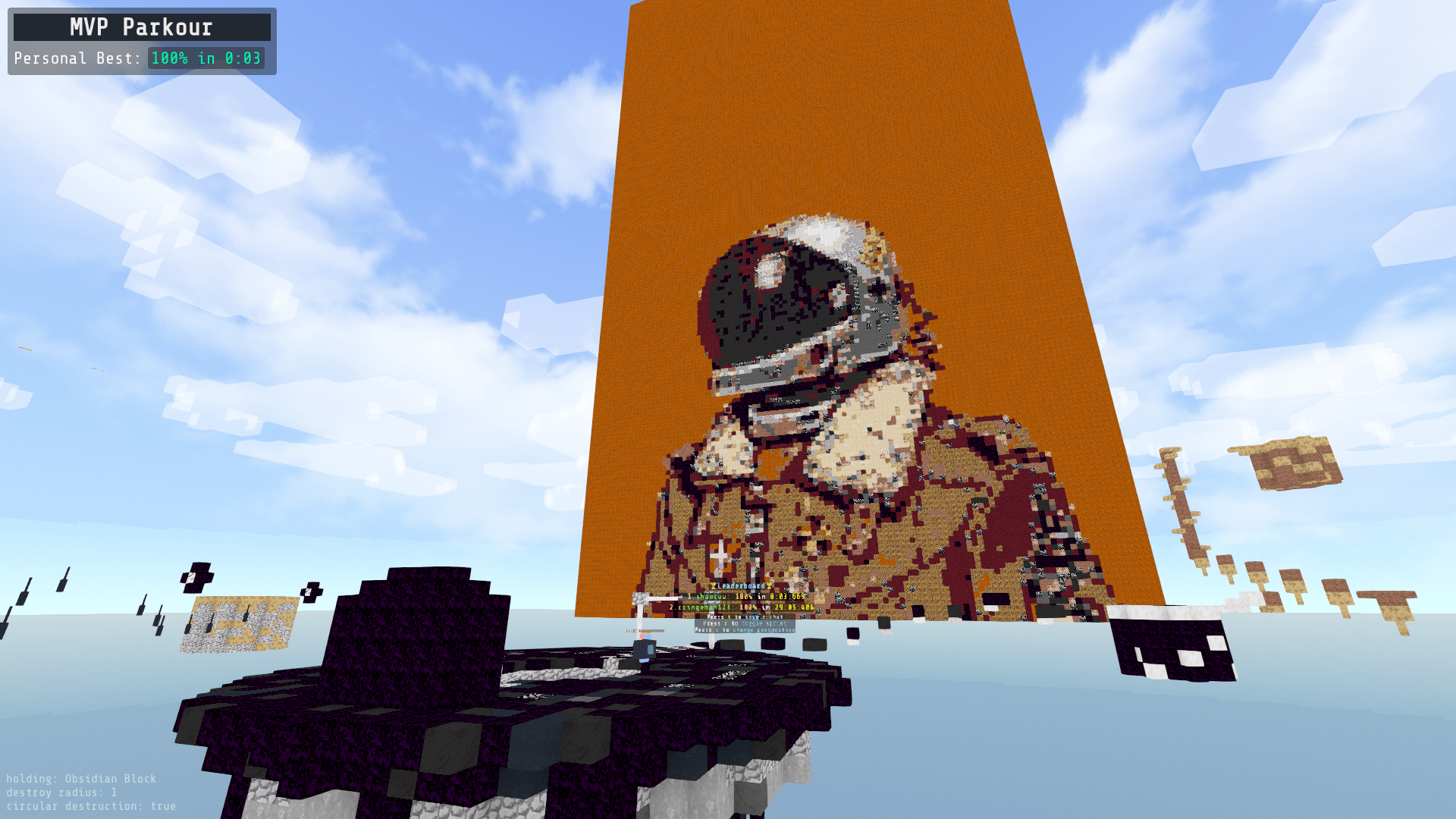 You can even view the game on your phone!